Conference Interpretation Student Spotlight: Julia Benson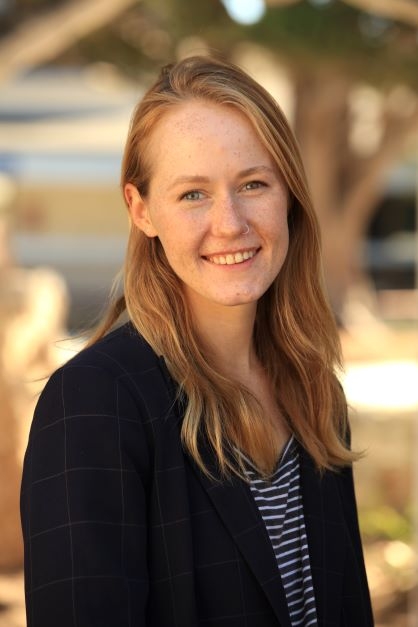 This week, Immersive Learning will be highlighting Julia Benson, a class of 2022 Conference Interpreting student. Learn about how Julia got her position, how MIIS prepared her for the role and projects she worked on while interning with UNESCO. 
Tell us about yourself and where you are doing your practicum?
I'm originally from Connecticut. I studied French at Colgate University then spent two years teaching English in France. I am now a French/Spanish Conference Interpretation student at MIIS. For my practicum, I completed a translation internship with UNESCO. Since the Organization is headquartered in Paris, I had to do this remotely because of the pandemic but it was still a valuable experience and I got to improve my translation skills immensely.
How did you secure your position or positions?
I was speaking to alum Heather Soltis about her internships and post MIIS work experience. She had previously done the UNESCO internship and offered to put me in touch with her supervisor. Her supervisor sent me the application link and thanks to this connection I was accepted for the position.
What does your position entail? What are your duties and what are tasks you do that weren't listed in the posting?
This position mainly involved translating official UNESCO documents, including board documents, internal communications, grant applications, and articles. I was trained in using the UN's CAT tool eLUNa, which was especially useful because as a CI student I did not have space in my schedule to take Translation Technologies during my first year at MIIS. I also learned more about how to use UN term bases. This position was also useful for my professional development as I received specific feedback from my colleagues on each document to improve my translation strategies.
What is one specific project you are a part of that you have spent the most time on, and what are your roles in that project?
A project I worked on that I found particularly interesting was translating write-ups about the works of art in the UNESCO collection. I enjoyed learning about the different artists and was honored to have this opportunity especially since these translations will later be published in a book showcasing UNESCO's artwork.
What did you learn at MIIS and in your program that has been beneficial for your duties in your positions?
My first year of translation classes at MIIS provided me with invaluable experience that prepared me for my internship. Knowing how to meticulously research and revise a translation was useful for this position, as was having a wide range of dictionaries and term bases to turn to.
What has been an unexpected challenge you have faced in your practicum?
Completing the internship remotely was particularly difficult, especially given the nine-hour time difference. Most of my work was done on my own during different working hours and then I received assignments and feedback during the hour or two of overlap I had with my colleagues. Despite this, I was able to receive valuable feedback and look forward to visiting the UNESCO Headquarters next time I am in Paris. My supervisor said I am welcome to come to tour the facilities and meet my colleagues as well as staff interpreters, which will provide me with useful connections for my career.
Do you have any advice for current and future students in your program?
I recommend taking advantage of any volunteer work opportunities that you have time for while studying. Getting real-world experience is very interesting, different from classwork, and useful for making connections for the future.
For More Information