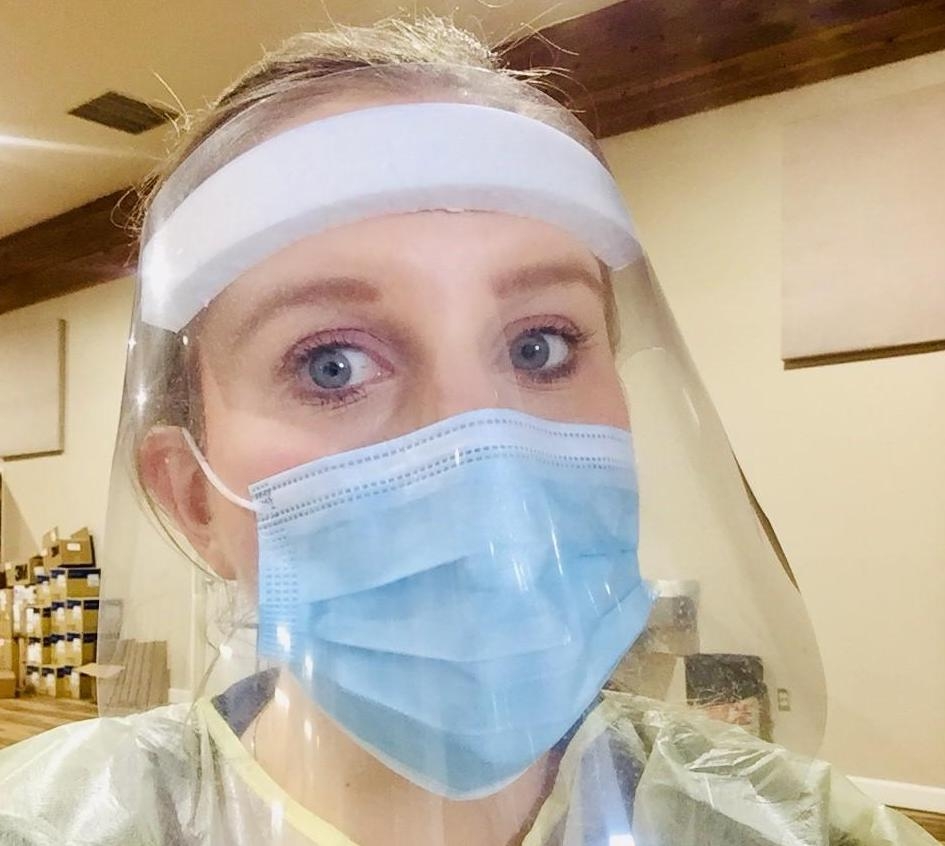 On graduation day, Lauren Hammer Aguilera MATI '20 was hired to be a Spanish Interpreter at the COVID-19 Testing Center in Watsonville and she started working full time the very next day. 
This spring semester, Aguilera was systematically and rigorously preparing for the State Department's diplomatic interpretation test and the California Court Interpretation certification exam. She was on track to take those exams in March and in June. Both were postponed due to the Covid-19 pandemic.
She started working the day after she was hired, on Sunday, May 17 at 6:30 am. "It's a 65-hour work week and I was truly thrown into the frontlines," she shares and adds that she is really thankful for the opportunity to interpret for so many non-English speakers in this farmworker community. "My plans are still to take the court exam when it is offered next, and of course test with State, but in the meantime, I'm gaining lots of experience in this truly unique medical environment and at such an important time."
.
Four Middlebury Institute students have translations published in the most recent issue of Latin American Literature Today.
Petal Gahlot, a second-year student in the Middlebury Institute's translation and interpretation program recently interpreted at an official meeting of Indian Defense Minister Rajnath Singh and French President Emmanuel Macron.
Slator, Barry Slaughter Olsen