Institute Hosts UN Conference with Partner Translation & Interpretation Programs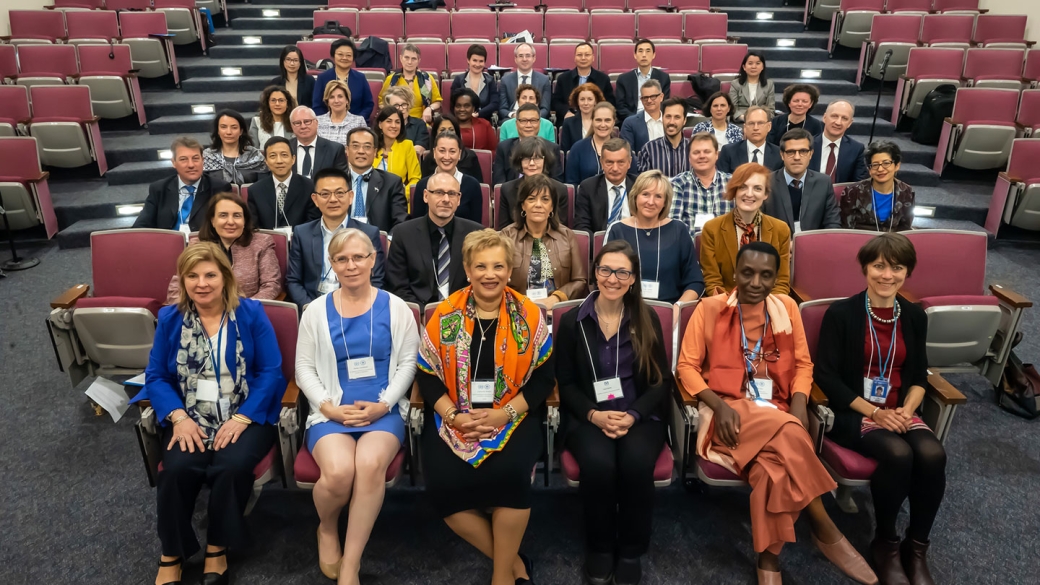 Representatives from the United Nations and the top translation and interpretation training programs in the world gathered at the Middlebury Institute last week for a conference focused on exploring the UN's translation and interpretation needs and the training practices of the UN's partner universities. Attendees at the sixth biennial UN MoU University Conference included representatives from translation and interpretation programs with whom the UN has memoranda of understanding, as well as conference management staff from four UN duty stations around the world.  
"We have had two very intense and successful days of dialogue, interaction, networking and fellowship," UN Under-Secretary-General for General Assembly and Conference Management Catherine Pollard told the closing plenary session. "I am glad to have been here to listen and absorb what you had to say. I wish to compliment you all on the excellent work you are doing, sharing your experience and building on our previous foundation in order to get the best out of our partnership."
Students in the Institute's Translation and Interpretation program provided interpretation of the conference proceedings both into and out of five UN languages during the event: Chinese, French, Spanish, Russian, and English. Their work was lauded by Pollard, who offered her congratulations "for the quality of the interpretation, which made the conference a true celebration of multilingualism and the language professionals that make multilingual communication possible. The young interpreters did very well and you should be proud. They were able to keep up with the interpretation without missing a beat and I am particularly impressed at how many language combinations you were able to offer."
The conference, which one participant described as "the best yet," included sessions on: preparing students for the UN's competitive language examinations, UN and partner university perspectives on implementation of the MoUs, guidelines for using UN material in interpreter training, how machine translation and other technological advances are changing how we train translators, the pros and cons of remote training, and the UN's future plans and future needs.
The conference hosting effort was led by Professor Renée Jourdenais, former dean of the Graduate School of Translation, Interpretation, and Language Education, who said "It was an honor to have been selected to host this year's conference and we always appreciate having the opportunity to talk with our colleagues from around the world who share our training interests and challenges. It was also the first time many of them had been to Monterey and the weather was just beautiful while they were here."