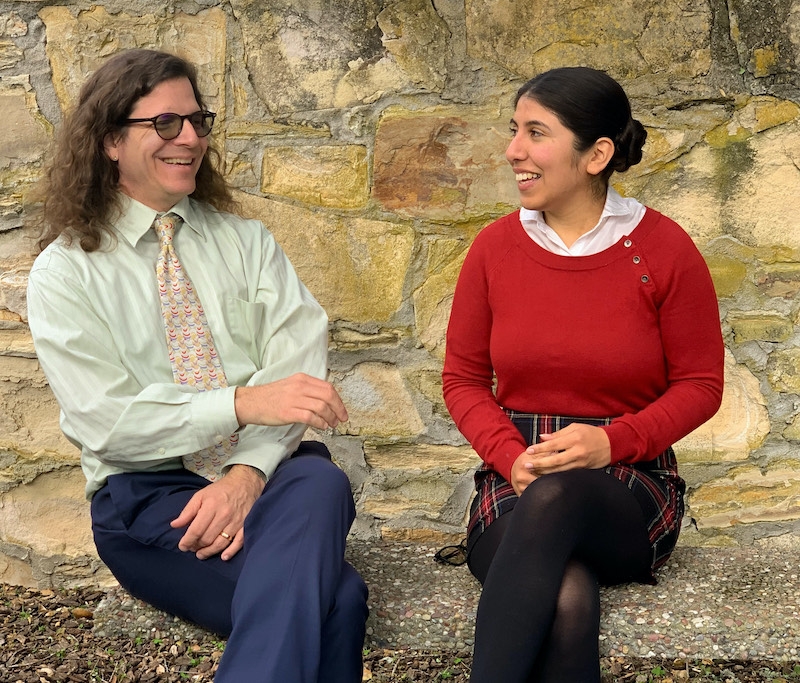 A book review by International Education Management student Alexandra Ramos López MAIEM '20 was recently published in Frontiers, The Interdisciplinary Journal for Study Abroad.
The Journal's 2020 Special Issue on Diversity, Equity, and Inclusion in Education Abroad focuses on moving beyond discussions of access and representation to critically examine inclusion and equity outcomes in the field. "We decided to include reviews of Anu Taranath's Beyond Guilt Trips because it resonated so well with the content and form that we were seeking for this special issue on Diversity, Equity, and Inclusion," says contributor and Middlebury Institute faculty member David Wick. "Usually, book reviews in journals follow a fairly predictable format and are from established authors in the field. Due to the nature and goals of Taranath's work, and our approach as editors, we saw the book reviews as an opportunity to bring in new voices and to examine the work in a different way." To bring this goal into practice, Wick's research assistant and current International Education Management student Alexandra Ramos López's book review was published in the 2020 special issue.
"Working as David's research assistant has helped me grow as a professional, but more valuable is that this experience has changed my outlook on life," shares Lopez. "David has been an incredible mentor by introducing me to new theories, concepts, and authors which have transformed my understanding of education and my role as an educator. I am very grateful he offered the opportunity to write a book review for Beyond Guilt Trips and have it published in Frontiers. This is one example of how exposure to new knowledge has transformed how I carry myself and evaluate the world around me. Thanks to my research assistant experiences I feel more capable as a professional in the field as well more confident in myself as a person."
Wick says he was thrilled when Lopez offered to write a review after previewing the first chapter. "The ways that Alexandra considered the book and made connections to the content introduced an authentic and fresh perspective that the entire editorial team was very happy to share with Frontiers readership" he added. 
You can read Ramos López's review here.
International Education Management alumni Yuki Ueda MAIEM '17 and David Saide MAIEM '15 recently completed the 2019 Academy for International Education, an an intensive yearlong training program.
International Education Management faculty members Daniel Chatham, Chris McShane, Katherine Punteney, and David Wick, joined by current student Alexandra Ramos Lopez MAIEM '20, presented Research Updates 2019 at the NAFSA Region 12 Annual Conference.
In the third week of November each year, at universities across the United States, International Education Week showcases the diversity of cultures in our institutions and the benefits of global learning. We did a quick poll of some of our recent IEM alumni about what events they and their colleagues were organizing this year.