Localization Program Reclassified as STEM Degree, Expanding Opportunities for International Graduates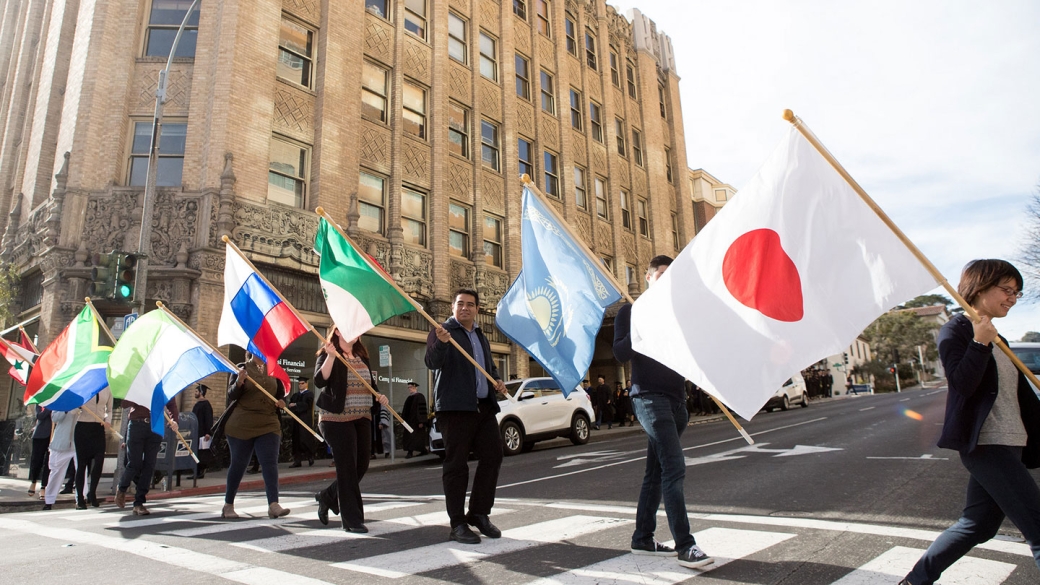 International students who graduate from the Middlebury Institute's popular Master of Arts in Translation and Localization Management (TLM) degree program may enjoy significantly expanded professional opportunities in the United States now that it has been reclassified as a STEM (Science, Technology, Engineering, and Math) program. Reclassification means that international students who earn a TLM degree may now qualify to stay and work in the United States for up to three years after graduation.
"The reclassification acknowledges that the TLM program requires high-level technical skills, including advanced computer skills and knowledge of programming languages," noted TLM Program Chair Max Troyer MAT '09.
International students may currently apply to remain in the country for one year after graduating through the Optional Practical Training (OPT) extension if they pursue careers specific to their field of study. If they complete a STEM degree, however, graduates are eligible to apply for an additional two years of employment authorization. Under the current framework of the program, qualifying STEM degree program graduates may enjoy significantly enhanced employment opportunities in the US after graduation.
Career Advisor Winnie Heh is enthusiastic about the potential opportunities offered by this change. "International students will obviously benefit if they can work in the US for up to three years after graduation. I also think this may level the playing field somewhat for these students because companies will know they are likely to be able to stay with the company for longer."
In addition to announcing this change to current students, the Institute is reaching out to recent alumni whose eligibility to apply for an OPT extension may be affected by this reclassification. In a typical year, approximately one third of Institute students are international students. Guidelines regarding eligibility for applying for the STEM extension can be found on the web page of Middlebury's International Student and Scholar Services department.