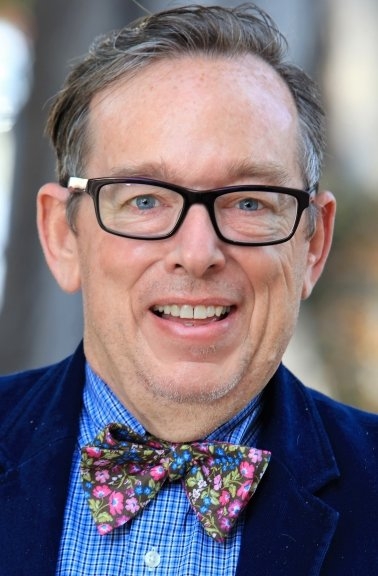 Middlebury Institute Professor George Henson has been nominated for a Northern California Book Award in the translated fiction category for his translation of Mephisto's Waltz: Selected Short Stories by Sergio Pitol.
"I am particularly honored by this nomination because of the stature of the two other nominees, Anne Milano Appel and Katherine Silver, two of the most highly regarded literary translators working today.," Henson shares.
Since 1981, the Northern California Book Reviewers (NCBR), a volunteer group of book reviewers and book review editors, have honored the work of Northern California authors. 
The winners will be announced on Nothern California Bood Award event, held virtually on September 13 and 2 p.m. Registration is free and open to the public at https://bit.ly/39NoCal9-13-20, 
Middlebury Institute Professor George Henson translated an essay by Bolivian author Edmundo Paz Soldán, entitled "Strange Times," about life in Covid 19 quarantine, which was just published in World Literature Today.
Middlebury Institute Professor George Henson presented his translation of Mexican novelist Alberto Chimal's novel The Most Fragile Objects at the 41st annual Palacion de Minería International Book Fair in Mexico City in February.
 
World Literature Today recently published Michelle Mirabella's MATI '21 translation of the short story "Ferns" by Chilean author Catalina Infante Beovic.