Recent Graduate: Surrounded by Fellow MIIS Alumni in Exciting Silicon Valley Careers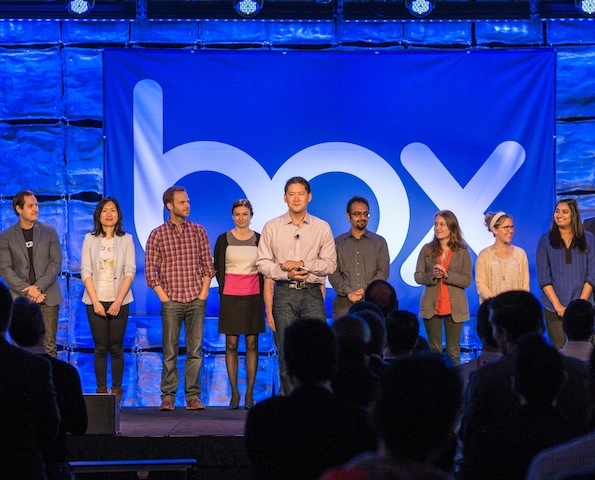 When Hanna Kanabiajeuskaja (MACI '14) graduated with a degree in Conference Interpreting in May she had several job offers, but decided to accept an internship position with Box, where she thought she would have a chance of transitioning to a full-time position. After the summer she left for a fellowship position she had secured while still a student at the World Intellectual Property Organization (WIPO) in Geneva. She returned three months later to the full-time position she had hoped for at Box, which made waves with its public offering earlier this year. "All the projects I am working on are so interesting," shares Hanna, saying the days just fly by.
Belarus native Hanna graduated with a Master of Arts in Conference Interpreting, but she also took several "great" courses with Professor Max Troyer in the Translation and Localization Management program. In her position as associate product manager at Box, she is responsible for managing all mobile localization projects, as well as working on other projects with different teams. The projects involve 17 languages other than English. She uses her Russian language skills to check for quality and her general knowledge of many other languages is very useful when they do rounds of linguistic testing.
Hanna is part of large group of MIIS alumni currently working in Silicon Valley. She says with a laugh that when they have gatherings of linguistic and localization professionals, members of the Middlebury Institute community make up half or more of the group. She and her husband, a professional pianist, enjoy living in San Francisco while she commutes by shuttle with her colleagues to Box headquarters in Los Altos.