Silencing the Guns on the Banks of Lake Victoria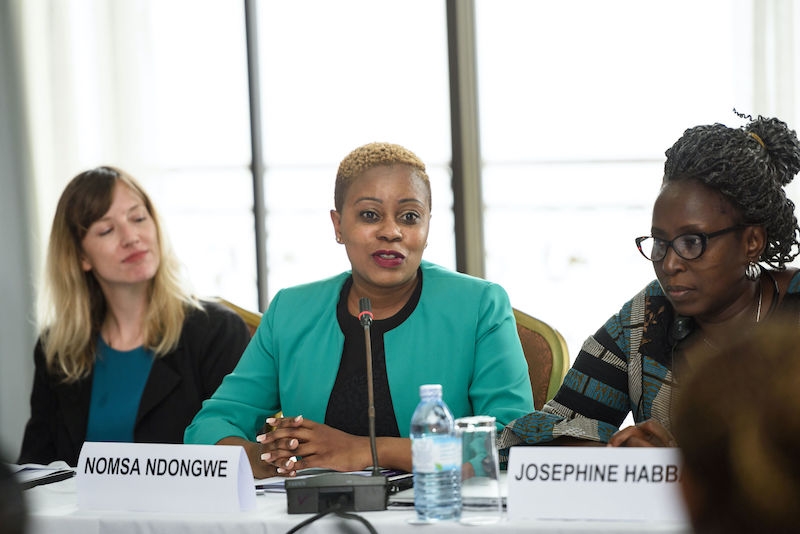 Middlebury Institute student Nomsa Ndongwe shares her experience participating in a gathering of international female experts in arms control and disarmament in Uganda.
 
From February 24–26, 2020, over thirty female experts in arms control and disarmament descended on Entebbe, Uganda, for a workshop organized by the United Nations Institute for Disarmament Research titled, "Gender Perspectives on Arms Control and Disarmament: Views from Africa."
The purpose of the workshop was to probe what can be done to move the conversation on gender and arms control and disarmament policies into action. The workshop also explored how to promote women's participation in these fields; how to apply a gender lens to policies on weapons of mass destruction and new emerging technologies such as lethal autonomous weapons systems and cyber.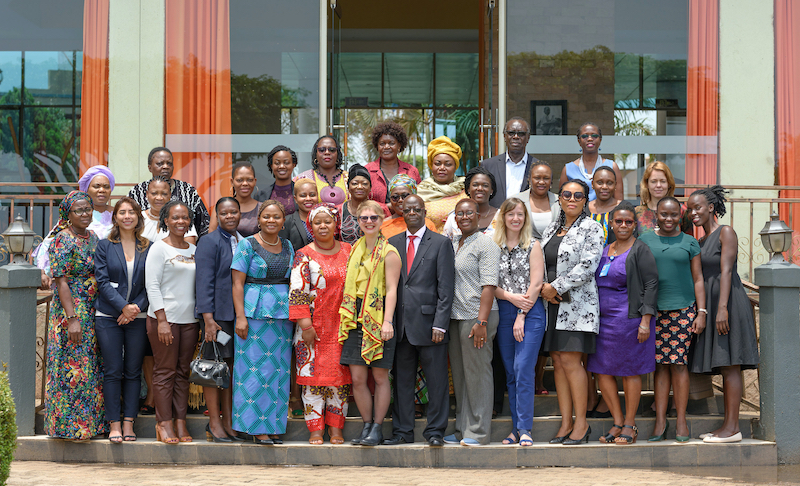 As a former disarmament expert in Geneva and a third semester Nonproliferation and Terrorism Studies student, the experience was incredibly informative and illuminating. I had the opportunity to immerse myself in the experiences of Northern Nigeria, Cameroon, Sierra Leone, Côte d'Ivoire, Mali and Northern Uganda combating illicit arms and armed violence. I also learned about the rich and varied approaches nongovernmental organizations like Small Arms Survey and Pathfinders, are using to influence the way these issues are being advanced. Brainstorming sessions explored practical approaches to solving these problems by drawing on lessons learned. These were very useful in providing concrete strategies to implement in our respective areas of expertise, and it reinforced the fact that a holistic approach to tackling all things related to conflict, was the only way to ensure lasting peace and security.
The year 2020 marks the deadline imposed by the African Union to "Silence the Guns" of small arms and light weapons used in conflict on the continent; judging how much work still remains to be done to make this a reality, this objective made the meeting even more poignant, and the discussion surrounding a more inclusive approach more pertinent.
I moderated the panel on "Applying a gender lens to policies on weapons of mass destruction and new weapons technology (artificial intelligence, cybertechnology)," a chance to use my proficiency in both English and French, as well as my experience chairing the NPT simulation course here in Monterey to great effect. I was very familiar with the subject matter, thanks to the classes I have taken in the NPTS program like the aforementioned simulation course, Cyber Enabled Financial Crime and Countering Terrorism Financing, which gave me confidence explaining the nuances of the issues with the audience.
| by CTEC

Associate Professor and Acting Program Chair of the Nonproliferation and Terrorism Studies (NPTS) program Philipp C. Bleek and MA NPTS student Cyrus Jabbari published in May on the chemical, biological, and nuclear weapons implications of emerging microfluidics technology through the National Defense University's Center for the Study of Weapons of Mass Destruction.

| by Jason Warburg

William C. Potter and Sarah Bidgood of the Institute's James Martin Center for Nonproliferation Studies (CNS) celebrated the launch of their new co-edited volume Once and Future Partners: The United States, Russia, and Nuclear Non-proliferation earlier this month.