FMS Spotlight: Shannon Prudhomme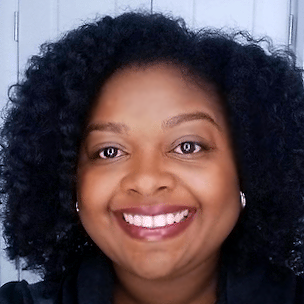 Shannon Prudhomme (FMS Winter '19) shares her experience as an FMS Fellow for the Africa Women Innovation & Entrepreneurship Forum (AWIEF) in Cape Town, South Africa, where she aids in the expansion of their three accelerator programs.
Why did you enroll in the Frontier Market Scouts (FMS) Certificate Program? 
I enrolled in the program because I had been feeling "aid fatigue" for several years and questioned if the work I was doing was a disservice to the long-term sustainability of communities. After over 13 years of working primarily for grant-funded organizations in the U.S. and internationally, I was eager to expand my knowledge about other means of investing in local economies. I started reading articles and books about impact investing three years ago, however, I knew a structured program, field placement experience, and network of alums would be invaluable to my professional growth. I'm a firm believer in pursuing coaching and mentorship for growth so the ability to be connected with program instructors and a network of future industry peers long-term was one the key reasons I enrolled in the program.
What was your biggest take away from FMS?   
I started the FMS program with a focused interest in learning about leveraging the market and finance responsibly to contribute to local, place-based entrepreneurs to support their growth and sustainability. In addition to understanding more about ways investments can be structured to create meaningful and sustainable change, one of my biggest high-level takeaways from FMS was to recognize the convergence of events between different sectors that can make an idea succeed or fail, and the necessity of venturing out to find collaborators with complementary resources and skills. I have already internalized this approach as I network during my fellowship placement to identify potential partners that will enhance the impact my host organization can have. I also recognize the value of blended capital and how I can also leverage my extensive grant funding background to contribute to the social enterprise sector.
How has the FMS training helped you in your internship? 
The FMS training provided me with information and approaches to consider in assessing community needs and understanding ways different types of capital can be strategically blended to achieve long-term social, environmental, and financial outcomes. I wanted to gain an understanding of how policy and business intersect in South Africa, specifically, as the country still manages different initiatives to address wealth, opportunity, and other disparities that were created through apartheid. My fellowship experience with the Africa Women Innovation & Entrepreneurship Forum (AWIEF) in Cape Town has provided me with the unique opportunity to support their three unique women-led business accelerator programs.
In my fellowship role, I have been able to combine the overall knowledge I gained through the FMS coursework and resources shared by my cohort with my global business development and nonprofit project management background.  This has allowed me to contribute to my fellowship host organization in a number of ways, including leading a needs assessment to understand the challenges African women entrepreneurs experience in accessing capital; recommending curriculum enhancements to one of the accelerator curriculums; and devising an infrastructure expansion and fund development strategy. 
Also, during my first month in my placement, I reached out to my FMS cohort and was connected with a finance professional who was a key stakeholder in the creation of South Africa's first social impact bond for early childhood development. The opportunity to continue my learning by connecting with my peers and instructors has been invaluable.
Do you have any advice for other students considering FMS?
I advise other students considering the FMS program to be clear about what they want to gain from the program professionally and research and reach out to program alums. I found a couple of alums who were open and honest about their experiences and how I could best maximize the FMS learning experience and alumni network. Also, as you are completing the two-week course, be sure to engage with your cohort outside of the classroom. The long-term value of the program will be your continued learning and cross-pollination of resources, opportunities, and ideas from FMS alumni.