FMS Spotlight: Camilla Vogt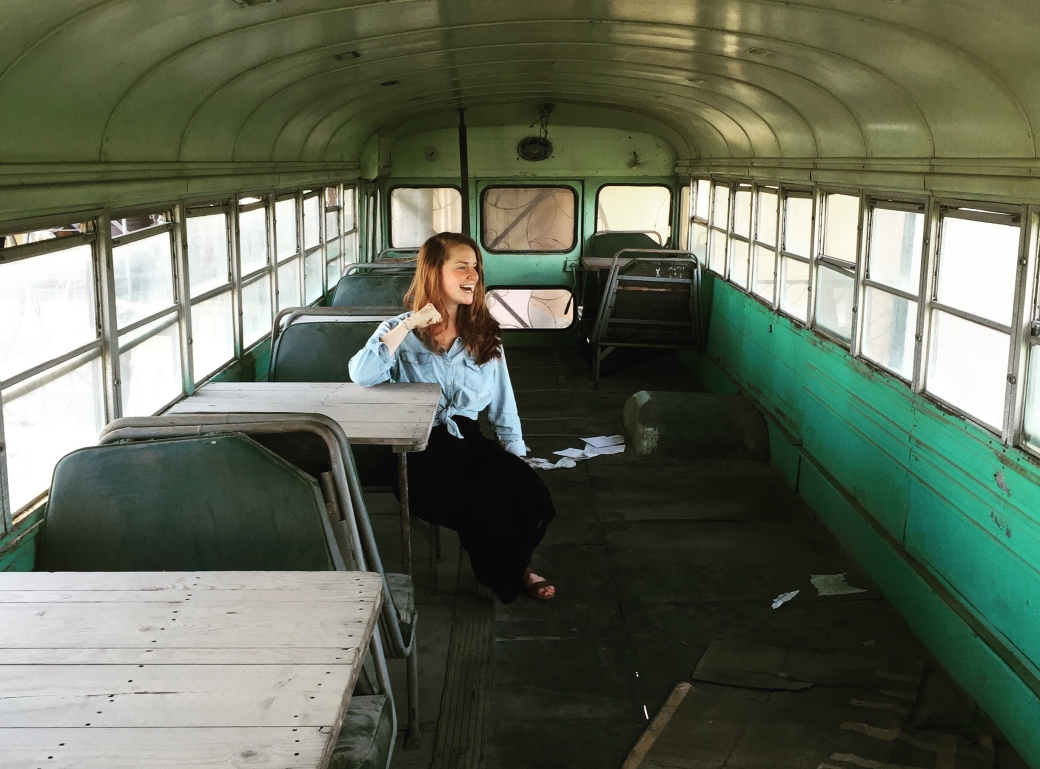 I discovered Frontier Market Scouts (FMS) while working for Alterna, a MIIS partner organization in Guatemala. As an accelerator for mission-driven businesses, Alterna provided a fantastic introduction to impact investing and social enterprise management.
Yet the fellowship was my first foray into social enterprise—I had spent the prior four years working for members of the U.S. Congress in Washington, DC—and the experience exposed various knowledge gaps, which I came to FMS to fill.
In this regard and others, FMS was profoundly beneficial. The course connected me to passionate individuals from around the world, and I am grateful for the sense of community that developed as we collectively explored this new sector. I was also very impressed by our spate of accomplished professors. I benefited greatly from their exceptional knowledge of investment, and I enjoyed our theoretical discussions about the meaning and measurement of impact. Finally, FMS connected me with two amazing fellowships, which have provided the tangible skills I will need to build a career at the intersection of policy and business.
 
My full-time fellowship is with the Unreasonable Group, a social enterprise "scalerator" based in Boulder, Colorado. I support the Venture Selection Team as a Venture Selection Strategist. My role involves identifying and onboarding growth-stage social enterprises for the company's various accelerator programs. I was especially fortunate to travel to Hong Kong for Unreasonable Impact Asia-Pacific, a green economy accelerator run in partnership with Barclays. It was satisfying to guide a cohort through its entire lifecycle—from research to program—and the experience gave me a nuanced understanding of the value of this type of support. Plus, the Unreasonable team is amazing, and I look forward to coming to work every day.
In addition to my fellowship with Unreasonable, I joined FMS professor and MIIS alum Amit Sharma on the FinClusive Capital team. I serve as a utility player for their blockchain-enabled financial inclusion technology platform. I have helped craft investor decks for the Series A raise, built out the company's website, and am sourcing KYC vendors for our long-term compliance needs. This is my first time working for a startup and I have loved the all-hands-on-deck mentality, particularly in collaboration with such an accomplished group of founders. It has also been rewarding to contribute to mission to which I am deeply committed.
FMS was pivotal in helping me develop the knowledge base necessary to be successful in my current placements. It is with a much clearer understanding of the investment process, for example, that I have supported FinClusive through their capital raise. That experience in turn has informed the type of support I am able to provide to Unreasonable's portfolio ventures. I anticipate drawing from this knowledge base for years to come.
In September, I will matriculate at the University of Oxford to pursue a Master of Public Policy. Next year, I will begin my MBA. I intend to build a career at the nexus of global policy and business, leveraging private sector resources to address public sector challenges in areas where government services may fall short. By augmenting my policy background, FMS has prepared me to pursue work at this intersection, and I am deeply grateful.