Congratulations on your acceptance to the 2019 session of the Summer Intensive Language Program at the Middlebury Institute of International Studies at Monterey. We are very excited for you to join us for what we're sure will be an amazing language learning experience.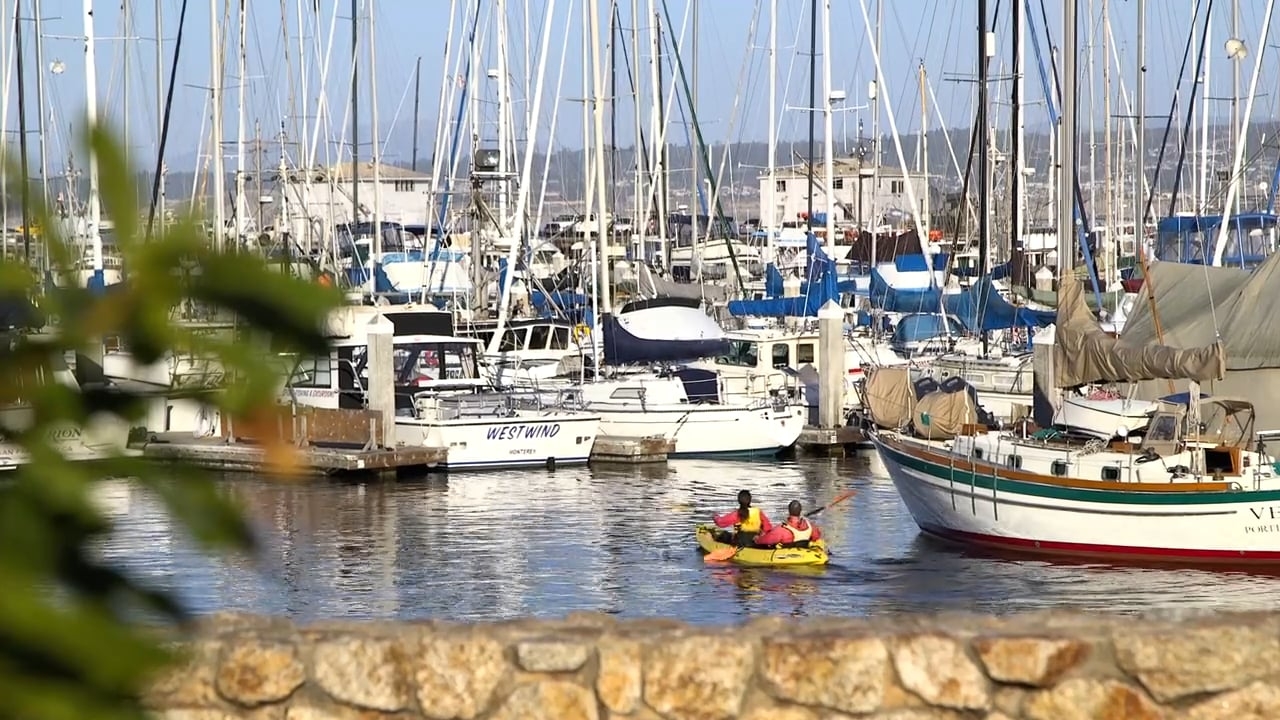 In the sections below, you'll find answers to many of the questions you probably have regarding this summer. Please carefully read through all the information provided so you can arrive prepared for the program, and feel free to contact the Summer Intensive Language Program office for any additional questions you may have. Congratulations once again, and we look forward to seeing you in June!
Housing Information
The Middlebury Institute does not have on-campus housing or dormitories available for students. However, there are several housing options available to you in the Monterey area during the summer.
Official
MIIS

Housing Facebook Group Information

By far, the most common source of housing involves subletting the apartment of a current Middlebury Institute graduate student. Most of our graduate students leave for the summer and sublet their apartments to incoming SILP students.

The official MIIS Housing Facebook Group is the principal resource used by students to list a summer sublet. If you don't have Facebook, don't fret! Contact the SILP office at silp@miis.edu as soon as possible to let us know so we can discuss an alternate solution.

You should understand that as you are making your housing arrangements, some landlords and roommates will want to meet you in person before offering you housing. For this reason, you may want to view temporary accommodations in the local area, where you can stay while you are looking for housing in person.
Facilitated Housing Services
Campus Services manages several properties around the Institute that are open from June-August to students who will only be here for the summer. The majority of these units are individual bedrooms within shared houses (not gender specific), and the rooms range from being partially to fully furnished. Monthly rent ranges from $975 USD to $1,095 USD. More concrete information will be posted in the MIIS Housing Facebook group or may be sent to you upon request. If you have any specific questions about these options, please feel free to contact Naomi Braswell by email at nbraswell@miis.edu or by phone at (831) 647-3572.
Learn about Monterey Neighborhoods
To familiarize yourself with the different neighborhoods in and around Monterey, CA, please take a look at the neighborhood videos and guides. If you do not have a car, we suggest you live in a neighborhood that is within walking distance to campus, such as Old Monterey or Monterey Vista. Housing in New Monterey, Sand City, Seaside, Marina, Pacific Grove, and Carmel are a bit farther; you'll want to look into getting a bicycle or bus pass if you live in these areas. Ride-share services and taxis are also options if needed.
The Office of Student Services' Housing Guide
The Office of Student Services provides additional resources for finding housing in Monterey and the surrounding area. The resources provided are useful to both incoming Middlebury Institute graduate students, as well as students here for the summer only. You can find information such as the average cost of living in Monterey, a list of property management companies, apartment listings (including pet-friendly housing), and much more. To view these resources, please visit go.miis.edu/housing.
---
Arrival Information
Transportation: Getting to Monterey
Monterey is located approximately 130 miles (210 km) south of San Francisco and 350 miles (560 km) north of Los Angeles. The closest airports to Monterey are San Jose International Airport (SJC) and the San Francisco International Airport (SFO). To get to Monterey from one of these airports, you can take the Monterey Airbus, which is a shared-ride shuttle service that drops passengers off at Calle Principal, just two blocks from campus and within walking distance to several local hotels. Visit the Monterey Airbus website to view schedules, rates, and book your reservation at a discounted price.
You can also fly directly into the Monterey Airport which is only five miles from our campus. SFO and SJC also fly directly to Monterey, but this can often be a more expensive option than the Monterey Airbus. Research all your options before buying your tickets. If flying directly into Monterey, you can use popular ride-share services for transportation for transportation from the airport, or taxis are also available for approximately $20 to the downtown Monterey area.
---
Monterey Life
Weather
While preparing for your time in Monterey, please remember that the average year-round temperature in is 60° F (16° C). The mornings and evenings are generally cool, and we can experience rain or fog. Most people dress in layers so we can adjust our clothing to the day's changing temperatures. Bring sweaters, jackets, rainwear and lightweight woolen clothes. You'll be glad you did!
Things to Do
There are tons of things to do in Monterey, from Downtown Monterey to Pacific Grove and Carmel-by-the-Sea—you just need to know where to look! Find more information see the Student Life page.
---
Paying Tuition
The full amount of tuition must be paid by June 1, 2019. Payments can be made through our secure site Nelnet Campus Commerce, by check and phone.
You will receive an email with instructions on how to pay the remainder of your tuition balance through Nelnet Campus Commerce, the Institute's tuition billing provider. Please do not delete that email. In it, you'll learn how to create an account in the Nelnet Campus Commerce that will allow you to check your account balance, make a payment, and/or authorize another person/organization to make a payment on your behalf.
If you opt to pay by credit card online, you will be charged 2.75 percent of the transaction amount. There is no fee to pay via e-check.
Please be sure to review the SILP Tuition and Refund Policy before making your tuition payment.
---
Insurance Information
All students attending classes at the Institute are required to show proof of health insurance. Purchasing health insurance through the Middlebury Institute is optional. However, students who do not have proof of insurance will be required to enroll into the Institute's health insurance plan. If you are covered by a personal health care plan during the summer, you will need to waive the insurance option online. To waive out of the Institute's insurance plan, please visit the website for the Office of Student Services.
If you are an incoming Middlebury Institute graduate student and you are not covered by a personal health care plan, you can enroll in the Middlebury insurance plan using the same website above. If you are not an incoming Middlebury Institute graduate student and you would like to enroll in our Institute's monthly or session insurance plan, please contact our office at languages@miis.edu or (831) 647-4115 for more information.
---
SILP

's Approach to Language

In our intensive program, students will be in class from 9:00 am - 2:30 pm, Monday- Friday. We follow the American Council on the Teaching of Foreign Languages (ACTFL) by taking a 90/10 approach to language, which means that we aim for 90% target language use in the classroom. While students may choose to speak English during out-of-class hours, we strongly encourage them to continue using their language of study as much as possible. Additionally, much of our estimated 3–5 hours of homework will require full usage of the target language, including some assignments to be completed in small groups or with partners. This being said, even though we do not enforce 100% use of target language while in the program, remember: the more you use it, the more you improve it!

The Middlebury Language Schools (our sister programs located in Vermont and Oakland, CA) use an immersive approach to language. They are known for their Language Pledge—a 24/7 commitment to only speak the target language. English is not allowed at any point throughout the summer, oftentimes including personal calls, texts, or emails to family members. The MIIS SILP Program in Monterey does not implement a 24/7 Language Pledge.
---
SILP

2019 Student Handbook

SILP

2019 Student Handbook

The SILP 2019 Student Handbook contains everything you need to know about SILP from academics to student life.