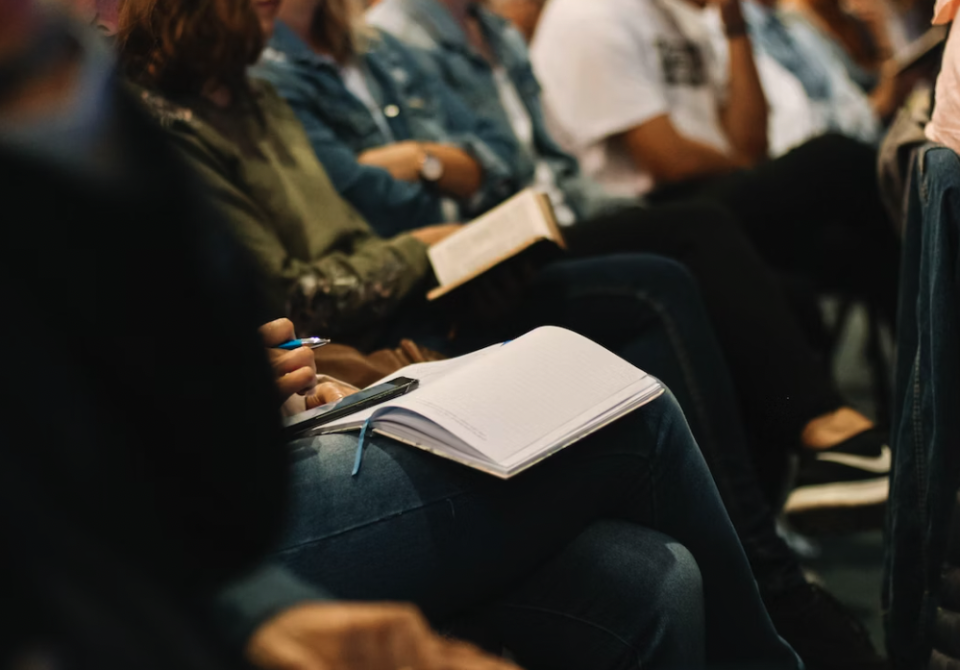 Executive & Custom Programs offers customized professional development programs specifically designed to strengthen skills, promote leadership, and identify solutions across professional sectors.
---
Empower Your Leadership: Discover Executive Training
Discover the potential of your leadership journey through our Executive Training services at Middlebury Institute. Gain direct access to strategic insights, refine essential leadership skills, and master the complexities of today's ever-evolving business landscape. Our immersive programs are meticulously crafted to empower you, and your team, with the practical knowledge and skills necessary to lead with confidence and drive substantial change.
Tailored for Your Success
Explore our Customized Professional Programs that cater to the unique training needs of your organization. Whether you're seeking to develop nonprofit management techniques, navigate transnational challenges, or address environmental, social, and governance risks, we have the expertise to tailor programs that directly benefit your professional growth.
Expert Faculty and Collaborative Approach
Benefit from the wealth of experience held by our expert faculty and staff, many of whom are actively involved in professional businesses and organizations. Our collaborative approach ensures that custom programs involve a close partnership between your organization's leaders and our esteemed faculty and staff. The outcome? A focused learning experience that optimizes your organization's capabilities.
Exploring the Possibilities
Sample the breadth of our customized program areas, including:
Environment, Social, and Governance Risks: Develop strategies to tackle ESG factors and traditional financial metrics when assessing risks and opportunities within organizations.
International Trade Strategy: Address the dynamic changes in international trade and financial regulations, guided by our experts in corporate compliance and industrial policy.
Terrorism, Bioterrorism, and Pandemics: Delve into the complexities of these issues cutting across national boundaries, exploring tools to comprehend the intricate challenges.
Conflict Resolution: Collaborate with world-renowned faculty to acquire skills for nonviolent conflict resolution, examining sources, dynamics, and root causes. Our Center for Conflict Studies offers specialized education and training options.
Start Your Journey
Reach out to us today to initiate a conversation on customizing the perfect professional development program to suit your organizations unique needs. Our comprehensive model begins by assessing your needs then crafting a tailor-made program in partnership with renowned educators. When your program is complete, we implement our satisfaction assessment methodology ensuring continuous enhancement, enabling your organization to scale learning for future growth.
Start now and embrace a journey toward empowered leadership.
Inquire About Executive Training