Translation and Interpretation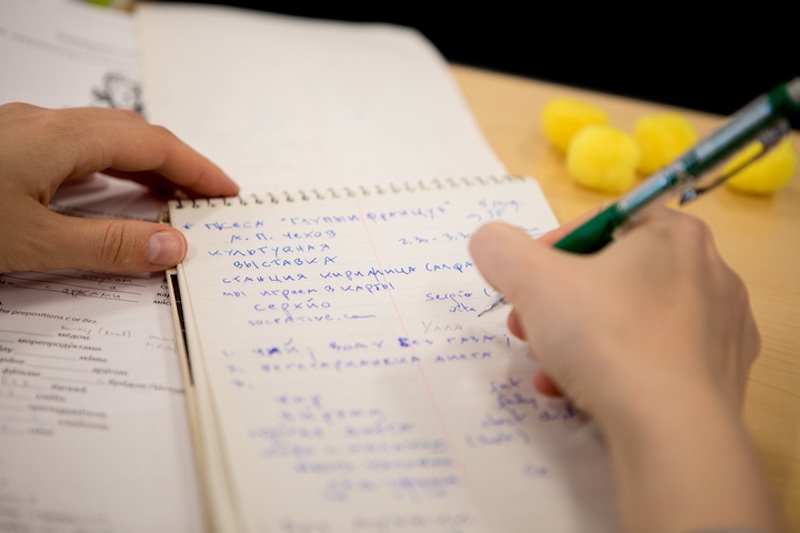 Executive & Custom Programs offers high-level, short-term, custom programs in translation, interpretation, and localization. These programs are designed to empower professionals in the language services industry, providing the knowledge and skills needed to excel in a global, multilingual world. 
Unlock the Power of Customized Translation & Interpretation Programs
At Middlebury Institute, we understand that the language services industry demands precision, excellence, and adaptability. Our Translation and Interpretation (T&I) programs are designed to meet these exacting standards, training professionals with the skills to navigate the complex world of multilingual communication.
Custom Solutions for Your Organization
We specialize in crafting customized T&I programs tailored to the unique needs of your organization. Whether you're in the nonprofit sector, tackling transnational challenges, or addressing environmental, social, and governance risks, we work closely with your team to create a program that maximizes your capabilities.
Why Choose Middlebury Institute for Your T&I Training Needs
Our faculty and staff, many of whom are actively engaged in professional businesses and organizations, provide expert guidance throughout your learning journey. We emphasize practical, real-world skills that are essential for success in the language services industry. Your customized program will involve close collaboration between your leaders and our faculty and staff, ensuring that the training is relevant and impactful.
Learn More About Building Your Custom T&I Program
If you're ready to unlock the potential of your organization's language services, contact us today to discuss how we can create a tailor-made T&I program that aligns with your goals and objectives. We look forward to working with you to enhance your capabilities in the ever-evolving world of translation and interpretation.
---
Current Offering: Spanish Community Interpreting Certificate
Prepare for Success in Community Interpreting with Our Spanish Community Interpreting (SCI) Program
Unlock your potential in the high-demand field of community interpreting with our Spanish Community Interpreting (SCI) program. We've developed a professional certificate program that prepares you for a successful career as a community interpreter. The SCI program, offered in a hybrid online and on-site format, is designed to provide you with the essential skills and knowledge required to excel in this dynamic job market.
Key Features:
Comprehensive Training: Our SCI program covers the critical components of community interpreting, ensuring you're well-equipped to bridge language gaps in various settings.

Expert Faculty: Learn from experienced faculty who are experts in the field of community interpreting, offering insights and guidance to help you thrive.

Flexibility: The hybrid format allows you to access coursework online, providing flexibility to balance your studies with other commitments.

Practical Experience: Gain hands-on experience through on-site training, enabling you to practice and refine your interpreting skills.
Unlock Opportunities in Community Interpreting
Community interpreters play a vital role in ensuring effective communication and understanding between diverse language communities. With the SCI program, you'll be prepared to meet the challenges of this rewarding profession head-on.
This program is perfect for individuals seeking to enter the community interpreting field or current professionals looking to enhance their skills and credentials. Whether you're considering a career change or aiming to specialize in community interpreting, our SCI program provides the essential training you need.
Take the Next Step: Join the SCI Program