The Chumash Heritage National Marine Sanctuary Needs Your Support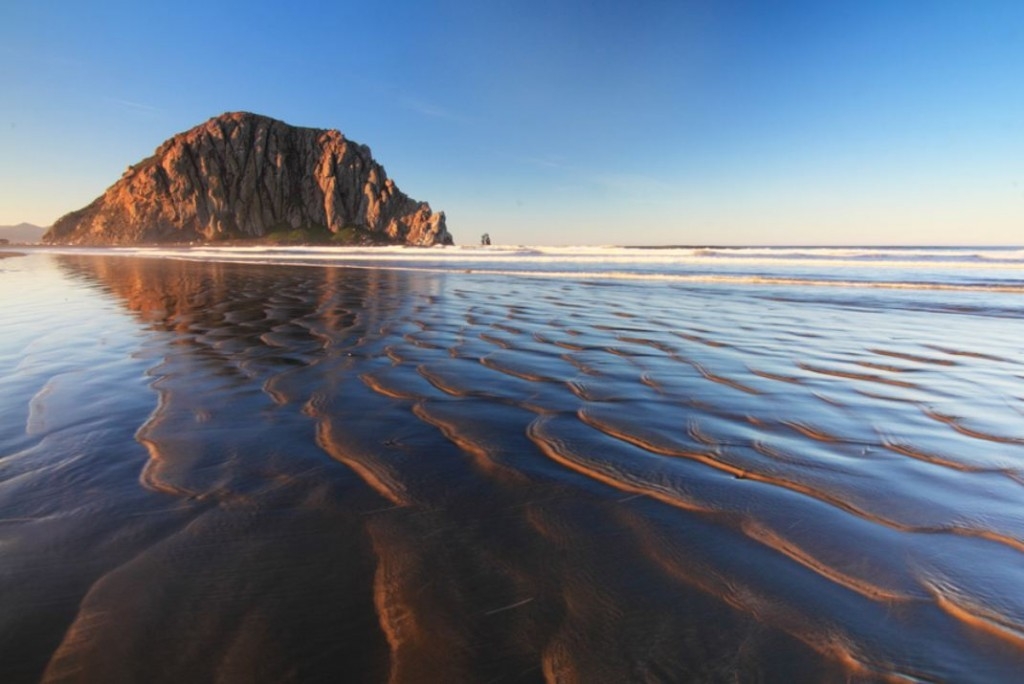 The Indigenous-led effort to create the Chumash Heritage National Marine Sanctuary is crossing a significant milestone, and members of the public are requested to sign a letter of support by January 28th.
In September of 2014, the Center for the Blue Economy produced a report for the Sierra Club titled The Potential Economic Impacts of the Proposed Central Coast National Marine Sanctuary, which demonstrated that the new sanctuary would be an economic boon to the regional economy. Preserving marine and cultural resources along 140 miles of Central California Coastline, the sanctuary is estimated to generate $23 million in economic activity and create 600 new jobs, while also safeguarding the Central Coast from offshore oil expansion and other threats.   The Center for the Blue Economy's research demonstrated that the Chumash Heritage National Marine Sanctuary (as it is known now) is a low-risk/high-reward venture for Central Coast communities.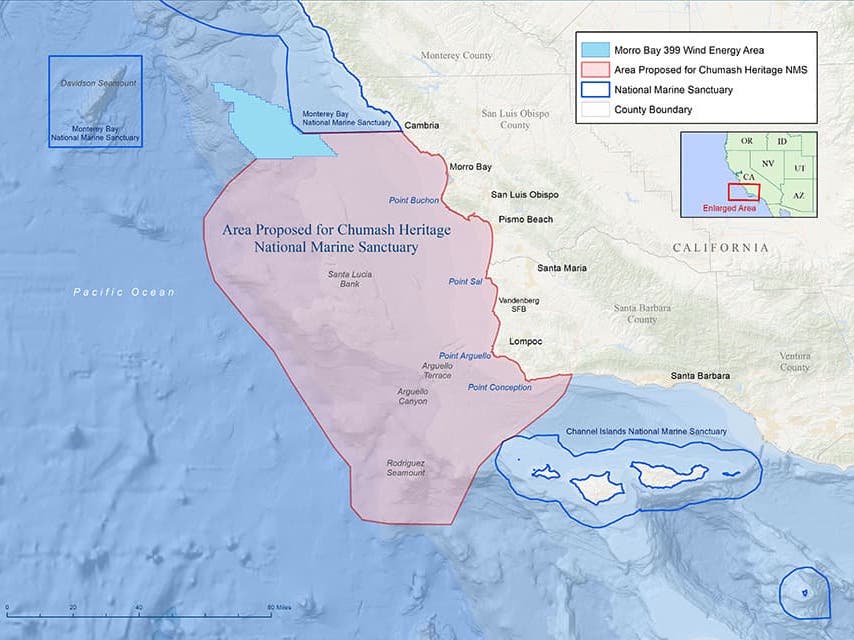 If approved by NOAA, this will be the first new marine sanctuary in California in over 20 years, and would protect some of the state's most precious marine resources that fall outside of the existing sanctuary system, stretching from from Gaviota Creek in Santa Barbara to Santa Rosa Creek in Cambria. The proposed Chumash Heritage National Marine Sanctuary is a beautiful and diverse seascape with significant historic, archaeological, cultural, aesthetic and biological resources. This sanctuary would protect iconic species like whales and sea otters, thriving kelp forests, vital fisheries, and sacred sites to the Chumash people both on land and submerged.  The Chumash people are one of the few ocean-going bands among the First People of the Pacific Coast.
In addition, there are also over 40 known historic shipwrecks in the region. The area encompassed by the proposed sanctuary contains Honda Point – site of the Navy's worst peacetime loss of ships, as well as the gold-laden steamship S.S. Yankee Blade. Sanctuary designation would preserve these wrecks in perpetuity, allowing for study and interpretation of these historically, culturally, and archaeologically distinctive national treasures. 
This sanctuary nomination is Indigenous-led. Designation of the Chumash Heritage National Marine Sanctuary would strengthen Indigenous perspectives and cultural values in ocean conservation, and mark a milestone toward the Administration's goal to conserve 30 percent of U.S. lands and waters by 2030 as outlined in the America the Beautiful initiative.
GET INVOLVED: Sign the letter of support for NOAA to designate the Chumash Heritage National Marine Sanctuary-deadline for comment is January 28th, 2022.