Dr. Charles Colgan contributes to the Fifth National Climate Assessment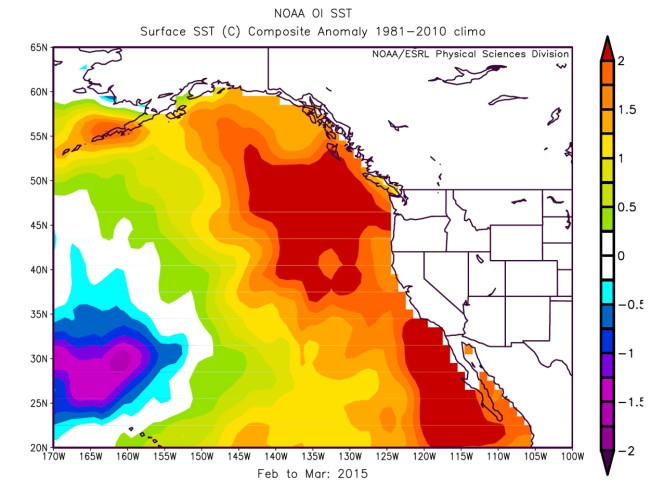 The impacts of climate change across the United States are growing, but swift and effective action can help.
The Fifth National Climate Assessment (NCA) was released by the White House on November 14th, 2023.  More than 800 scientists and 14 federal agencies collaborated in this peer-reviewed federal document.  It fulfills a mandate Congress put in place in 1990 for regular assessments of the risks of global climate change to the nation, meant to be delivered at least once in every presidential term.1
Dr. Charles Colgan, Director of Research for the Center for the Blue Economy at the Middlebury Institute of International Studies co-authored Chapter 10 of the NCA:  Ocean Ecosystems and Marine Resources.  
The key takeaways for the Oceans chapter of the NCA indicate that ocean health (biodiversity, temperature, and Ph) affect not only coastal communities, but the entire planet's water cycles, ecosystems and economies. 
Unprecedented Climate Impacts Threaten Ecosystems and Human Well-Being:  the pace, magnitude, and extent are unprecedented over millennia. 
Climate Change is Altering Marine-Related Activities:  as climate change continues, economic and cultural impacts are expected to become larger and more widespread.
Our Future Ocean Depends on Decisions Today:  responding quickly to climate change will improve outcomes, reduce costs, and save lives and livelihoods. 
In previous versions of the NCA, the economic analysis in the oceans chapter dealt primarily with fisheries.   Dr. Colgan's contribution to the chapter and to the whole NCA endeavor was to broaden the perspective on the economic impacts of climate change.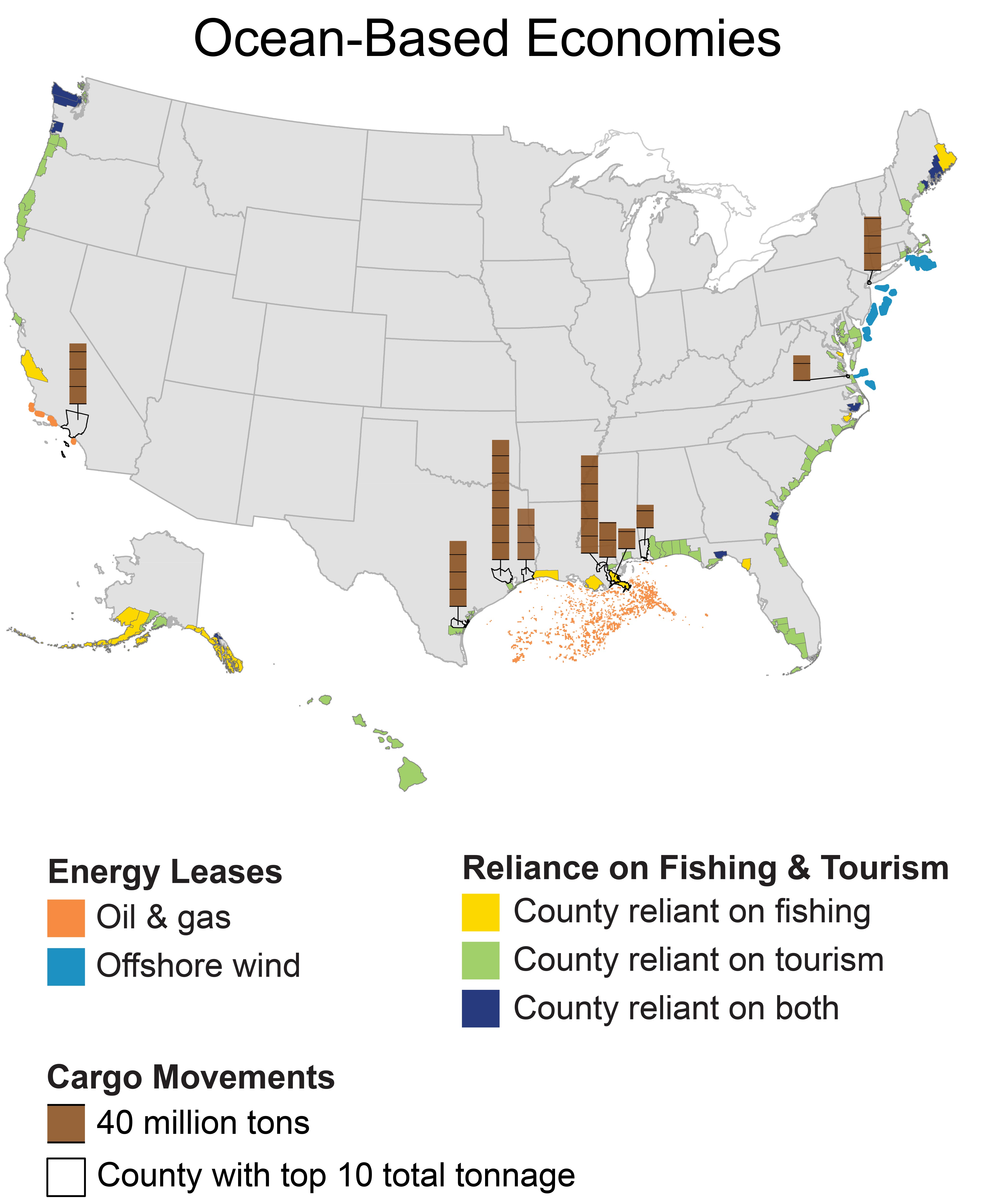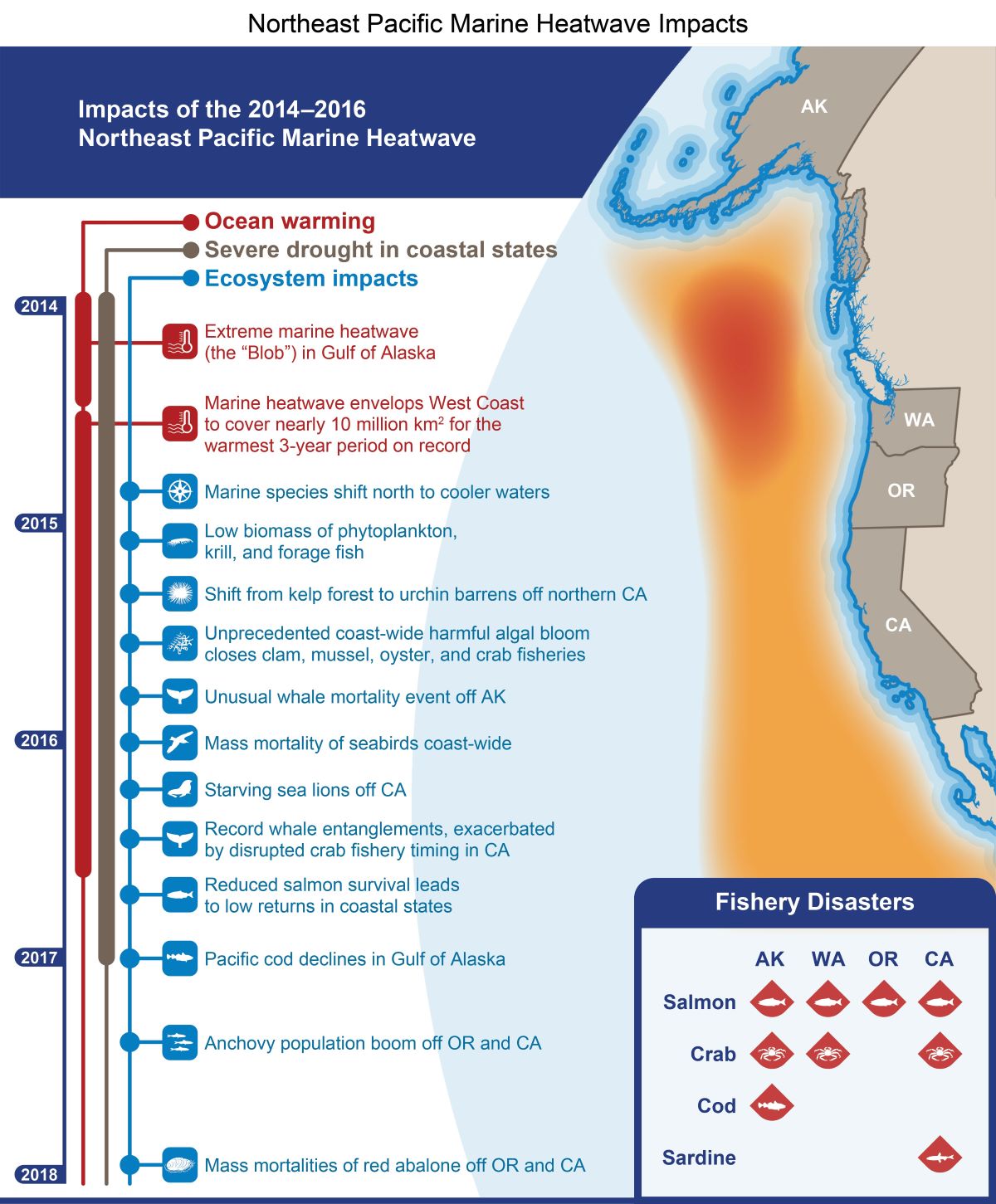 The Fifth National Climate Assessment overall tells us that, "the effects of human-caused climate change are already far-reaching and worsening across every region of the United States."  Striking a balance between dire warning and hope for the future is a theme throughout the report—what emerges is a clear call to action:  we must cut greenhouse gas emissions drastically and fast. 
"While US greenhouse gas emissions are falling, the current rate of decline is not sufficient to meet national and international climate commitments and goals. US net greenhouse gas emissions remain substantial and would have to decline by more than 6% per year on average, reaching net-zero emissions around midcentury, to meet current national mitigation targets and international temperature goals; by comparison, US greenhouse gas emissions decreased by less than 1% per year on average between 2005 and 2019."2