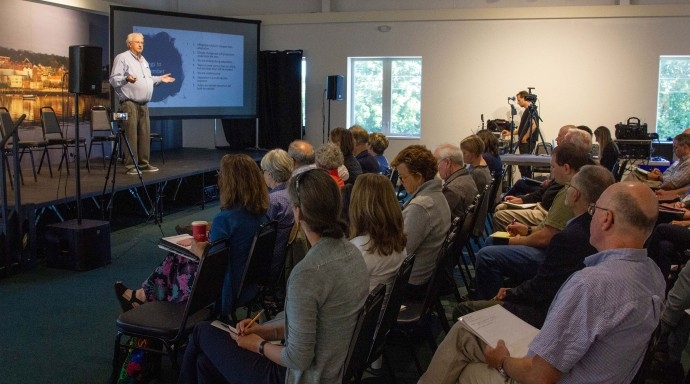 Many Maine communities have identified climate-related vulnerabilities to their homes, businesses and natural areas, due to the impacts of sea level rise and increases in severe storms. Finding funding for adaptation solutions is often a major barrier to addressing these concerns and moving forward.
 
Dr. Charles Colgan, Director of Research at the Center for the Blue Economy has a long history of helping regions, states, and nations understand the value of coastal resources, and adapt to changing needs.   He  innovated the methodology for quantifying the economic contributions of oceans and coasts,  co-founding the National Ocean Economics Program (NOEP), considered by many researchers to be the best source of data on ocean and coastal economics.  NOEP has more than 2,000 regular users across all sectors and geographies in the U.S., and more than 37 nations.  He also is deeply connected with the state of Maine, making him an ideal keynote speaker for the ShoreUp Main 2019 Conference.
Prior to his role at the Center for the Blue Economy, he served as a Professor of Public Policy and Management at the University of Southern Maine and was the Chair of the Muskie School's PhD Program in Public Policy. His long-term economic forecasts are still used by the Maine Department of Transportation and the Economic Development Districts of Maine. He also served in the Maine State Planning Office, was State Economist, and Director of Natural Resource and Economic Policy.
In his keynote at the ShoreUp Maine 2019 conference, Dr. Colgan discussed the climate-related challenges facing our coastal communities and approaches to resilience actions.