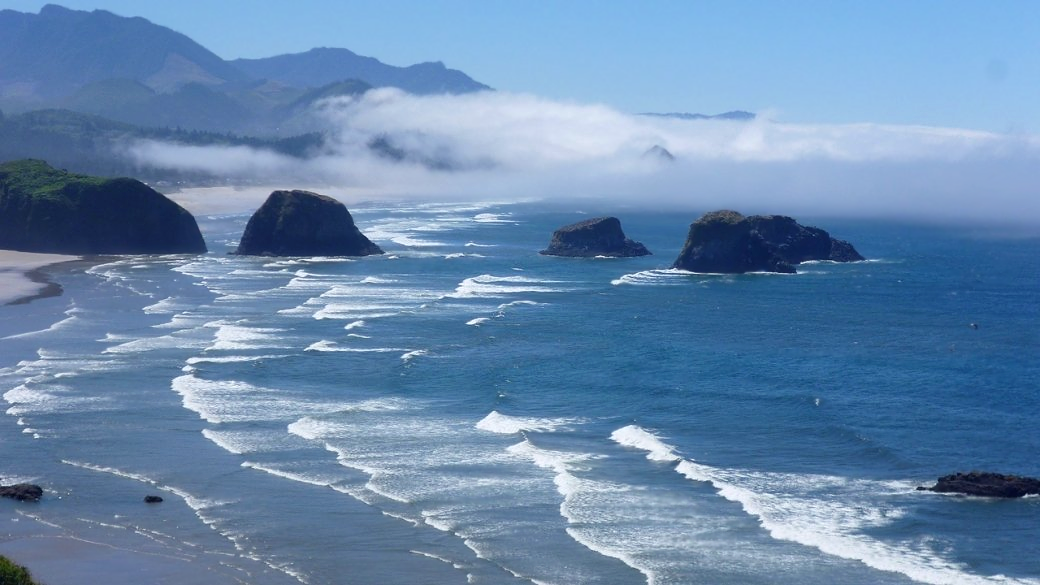 Oregon has permanently banned offshore drilling in the midst of a federal push to open 90 percent of federal waters to oil exploration. The Center for the Blue Economy's National Ocean Economics statistics are a part of the reason why.
Gov. Kate Brown signed a measure on Wednesday, March 27th, 2019  to extend a temporary 10-year ban that was set to expire next year. There is currently no oil production in the state, but the U.S. Department of the Interior recently identified a possible operation site off the coast of Oregon and Washington state.
According to the National Ocean Economics Program, Oregon's ocean economy is worth $2.5 billion annually, and supports 33,000 jobs. More than 25,000 of those jobs are in tourism, recreation and fishing, the sectors that stand to lose the most from an oil spill. Oregon is one of several states that has taken action to protect its coastal economy from the threat of oil drilling. California passed similar legislation last year, and Washington is currently working on oil spill prevention legislation. Several Atlantic states and Hawai'i are also working on drilling bans.