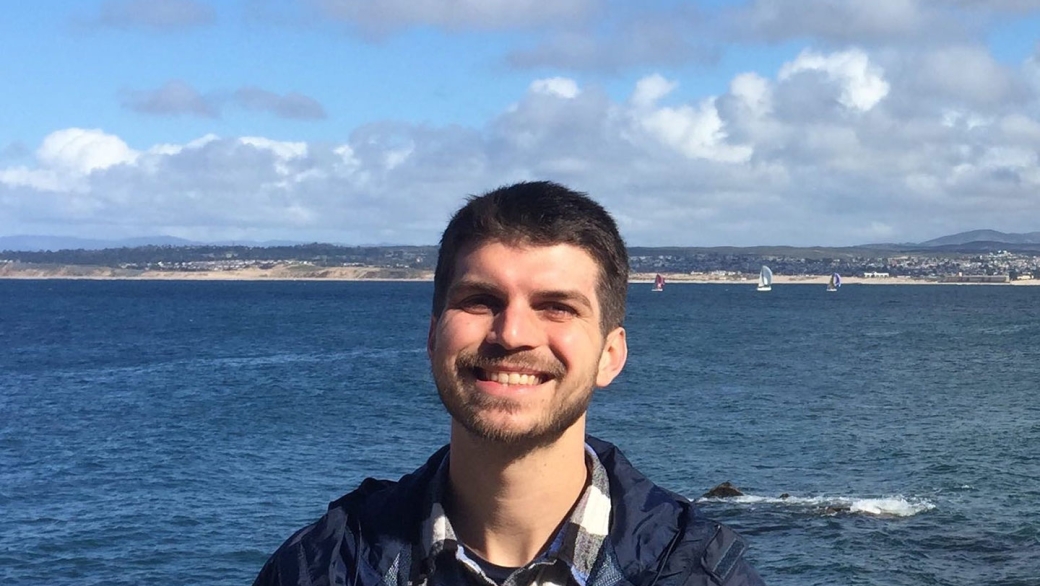 Three Middlebury Institute students have been offered the opportunity to spend summer 2018 as paid fellows with non-profit Think Beyond Plastic's Mesoamerican Reef Project, living and working on the Bay Islands off the northern coast of Honduras. Erin Lannon MAIEP '19, Karl Larsen MBA/MAIEP '18, and Iris Nolasco MAIEP '17 were each awarded the fellowship.
"Participating in this fellowship will be an excellent encapsulation of my academic experience at MIIS," says Larsen. "The combination of environmental, economic, and social components of the fellowship is directly linked to the courses I've taken at the Institute for the MBA and International Environmental Policy programs."  
The trio have been offered positions as fellows for Education (Nolasco), Policy (Lannon) and Entrepreneurship (Larsen) on the Mesoamerican Reef Project, described by Think Beyond Plastic as "a flagship project… demonstrating the transformative power of innovation and entrepreneurship as applied towards key environmental problems." The fellowships are funded through the Institute's Center for the Blue Economy, with funding covering 100 hours at the Think Beyond Plastics office in Carmel and a stipend of $5,000 to cover travel and living expenses.
Larsen anticipates the fellowship experience will help to advance his career. "I plan on pursuing a career in the impact investing field with a focus on sustainable resource management in Latin America & the Caribbean," he said. "This opportunity will provide me with practical experience in the field working with entrepreneurs in the Bay Islands."
Think Beyond Plastic's goal is to "lead a global multi-disciplinary effort to accelerate commercialization of research and innovation with focus on plastic pollution." Since 2013, the organization has offered financial and strategic support to 35 startups and the $2 million New Plastics Economy Grand Innovation Challenge Prize competition. According to Think Beyond Plastic, startups in the field of plastics alternatives typically collaborate using interdisciplinary teams representing science, business and consumer advocacy, testing out alternatives in terms of commercial scalability, toxicity, biodegradability, compostability and design.
Think Beyond Plastic recently announced a partnership with California State University at Monterey Bay to launch the Sam Farr Innovation Center, designed to bring together "innovators, entrepreneurs, industry, scientists, engineers and consumer advocates" to tackle the problem of ocean plastic pollution. (Farr, a former longtime Congressman representing the Monterey region, is a graduate of the Institute's Summer Intensive Language Program.) 
"The Innovation Center will be the core of a Central Coast entrepreneurial ecosystem leveraging science for both sustainable businesses and a sustainable planet Earth," said Kent Glenzer, dean of the Institute's Graduate School of International Policy & Management. "The Institute's collaboration with the center is another example of our commitment to channeling market forces toward goals that benefit the common good."
Lannon and Larsen are students in the Institute's Master of Arts in International Environmental Policy program—Larsen is a joint degree student also earning an MBA—and Nolasco graduated in December 2017 from the environmental policy program. Follow the Mesoamerican Reef Project this spring and summer on their Facebook page.
[Note: Since the fellowships were awarded, both Lannon and Nolasco have decided to decline them in order to pursue other opportunities. Larsen has accepted. "I am honored to have been chosen," says Nolasco, "Think Beyond Plastic is great organization battling some of the world's toughest challenges."]