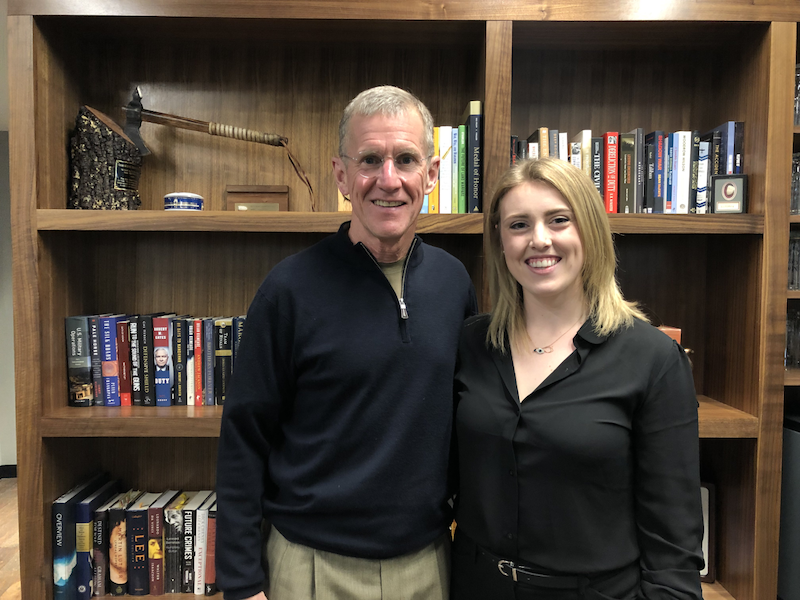 Middlebury Institute Nonproliferation and Terrorism Studies student, Kate Simi MANPTS '19, recently interviewed retired General Stanley McChrystal for the Special Operations Research Database (SORD) about his former experiences.
During this interview, General McChrystal offered various insights into Special Operations Forces and greater policy making in the community. Another point that he stressed was the critical need for language and culture training to further Special Operations Forces and the policy community.
"It was really eye opening when McChrystal talked about the need for language and culture training without mentioning to him that it was my course of study. Having a 4 star general agree with you on something you view so important to improve SOF was amazing. This was truly a once in a lifetime opportunity and I couldn't have done it without SORD, CTEC, and MIIS."
-Kate Simi