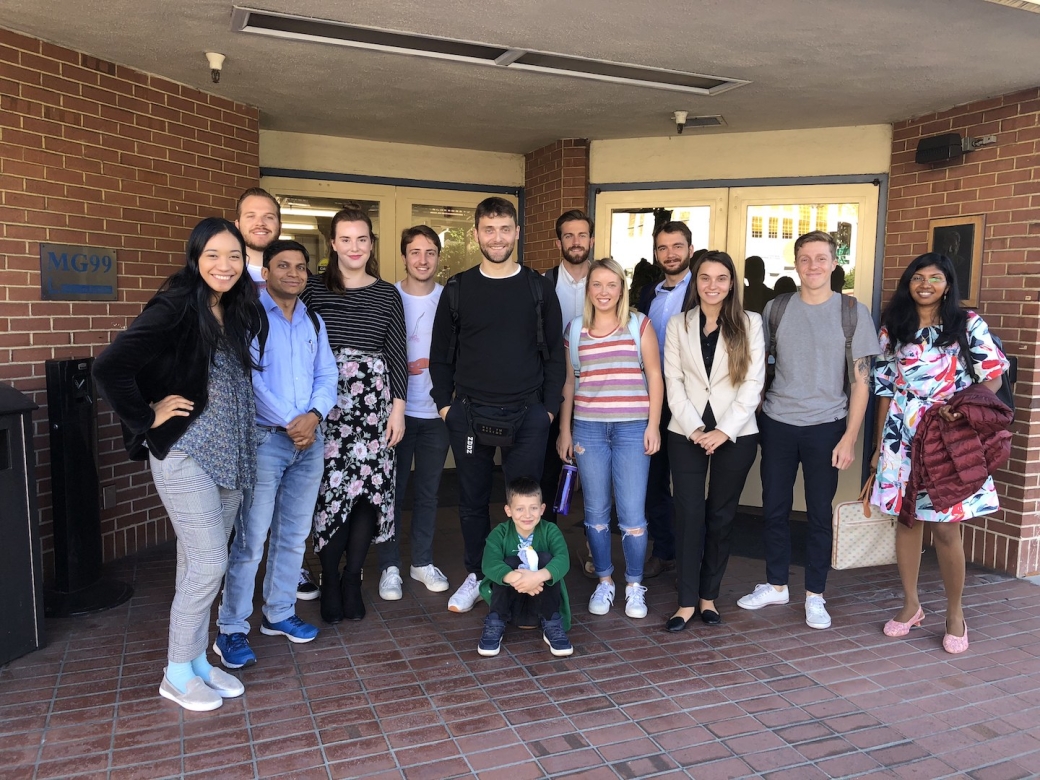 During the week of October 22, Editor in Chief of the popular Russian language news aggregator Meduza Ilya Krasilshchik delivered two lectures to Graduate Initiative in Russian Studies fellows concerning the current state of the media in Russia. Krasilshchik joined students as part of the Visiting Expert Lecture Series conducted by the Initiative to improve relations and understanding between the United States and Russia.
Ilya Krasilshchik and his co-founders' decision to leave Moscow and establish their new site, Meduza, in Riga, Latvia, is often cited as an example of the lack of oppositional news in Russia. However, Krasilshchik's visit to the Middlebury Institute illuminates the intricacies of the current state of the media in an ever-changing Russia.
Beginning with "A Current State of Russian Press: What We Can, What We Can't", Krasilshchik highlighted the power the media does, and does not, have vis-a-vis the 'Fourth Estate' model - as a system of checks and balances against the power of the government. However, while the Russian press may not have the ability to force high-level officials to resign, investigative journalism's publication of reports and video have influenced local politics and even forced the resignation of local, low-level officials.
Krasilshchik also highlighted the importance of the current demographic gap that exists in Meduza's readership to show the trend towards internet-based news. With a majority of readers under the age of 40, millions of young Russians are abandoning television news for the internet, and more often than not on their mobile phones. Krasilshchik noted that this demographic shift can explain the rise in civic activism among the younger generation - a tendency only growing with time.
However, easily the most important point that Krasilshchik raised is that, when speaking about Russia, we cannot ignore the extreme diversity that makes up the country. Very often, experts on Russia generalize their knowledge of Moscow and St. Petersburg to apply for the entire country. In reality, though, each city across the country exhibits its own unique population, culture, and, consequently, policy agenda. Citing the inability of most Muscovites to find Tuva on a map, Krasilshchik warned us to refrain from erasing these differences through generalizations, instead, looking for intricacies within the complexity that is Russia.
Outside of this lecture, Krasilshchik also met with Graduate Initiative in Russian Studies fellows informally at a nearby cafe to discuss further the current state of Russian press, as well as individual questions concerning life in Riga, changes in Putin's political rhetoric, the implications this has domestically and abroad, among other topics.
Students will continue the series this following Tuesday with Nikolay Petrov, a Moscow-based expert on the Russian oligarchy and the system of power in the government.
Recordings of Ilya Krasilshchik during his time as Visiting Expert of GIRS