Bill McKibben Delivers Climate Talk at Monterey Symposium | The World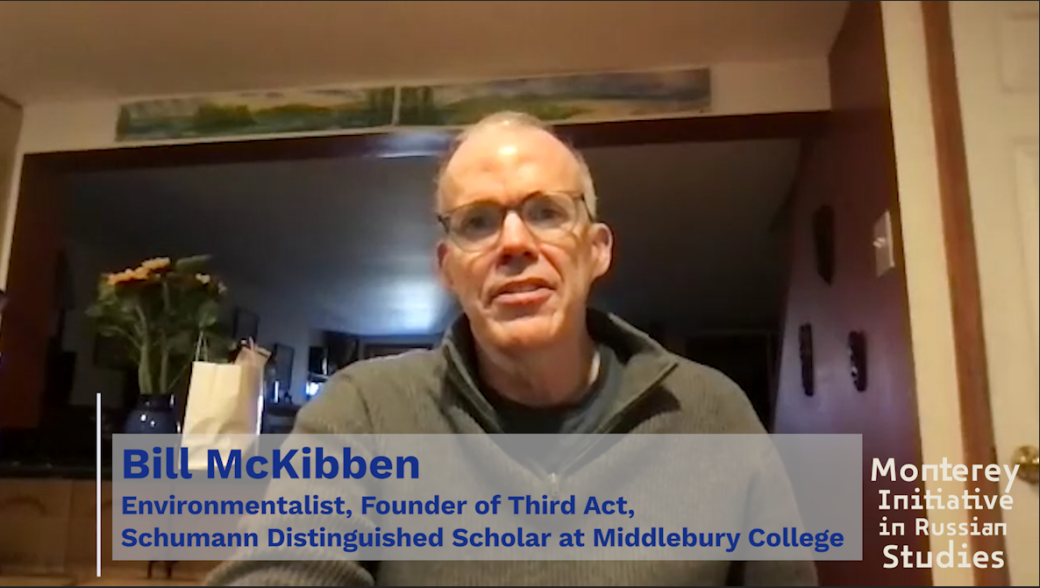 In a seminar delivered on October 15 at Monterey Symposium | The World, renowned environmentalist and Middlebury Professor Bill McKibben spoke about the alliance between the fossil fuel industry and geopolitical actors as the fundamental challenge to global climate action. Despite technical solutions being readily available and, in some places, widely implemented, he said, financial institutions continue to fund the fossil fuel industry, to the detriment of the global energy transition. 

 
Professor McKibben's talk was part of a series of events on climate change hosted by Monterey Symposium | The World, a discussion forum where experts and fellows from countries around the world explore the path to global cooperation against common challenges despite geopolitical frictions. The climate module has so far included seminars and roundtable discussions by experts from diverse professional backgrounds ranging from academia to journalism and conflict resolution. A virtual reality exercise will soon be delivered to highlight the impact of climate change on disadvantaged communities. 
As the founder of multiple influential grassroots campaigns against further investments in the fossil fuel industry, Professor McKibben advocates larger flows of funds from north to south to support technically viable solutions against climate change. Climate, he warned, is a special issue whose urgency precludes the incremental progress and compromise characteristic of politics as usual, for global warming will not meet humanity halfway.