King's College Professor Dissects Media Censorship in Russia and Belarus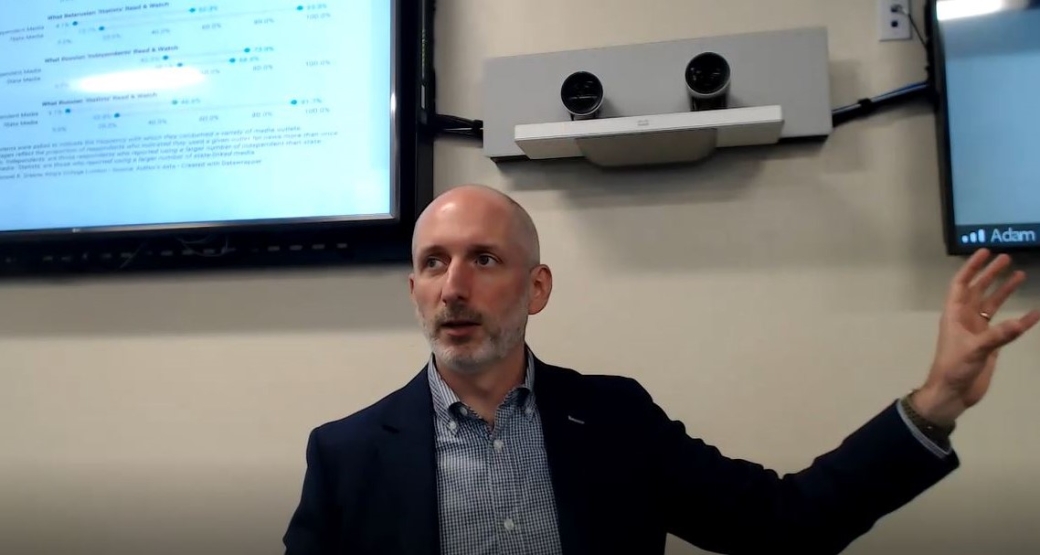 On April 26, Sam Greene, Professor of Russian politics and Director of the Russia Institute at King's College London, discussed how citizens of authoritarian regimes respond to the restrictions placed by leaders on their ability to consume news.
Drawing on a series of original media audience surveys, Prof. Greene showed how news consumers make context-specific decisions about how to cope with top-down information control, navigate the remaining media landscape, and rely heavily on cues from their social circles.
Prof. Greene commented on the current state of media repression in Russia following the invasion of Ukraine in late March 2022, "We've seen a lot more coercion and violence, frankly, in suppressing certain kinds of messages with the introduction of laws, imposing jail sentences of up to 15 years for calling the war a 'war.'…From a rational choice perspective, Putin shouldn't be doing that. It's a bad idea that will take him to a place that he doesn't want to be. But, then again, from a rational choice perspective, the war was also a bad idea."
Prof. Greene spoke in McGowan Hall 100 and the talk was broadcast over Zoom. Watch the recording.