Monterey Initiative in Russian Studies incorporates virtual reality (VR) to present new formats of learning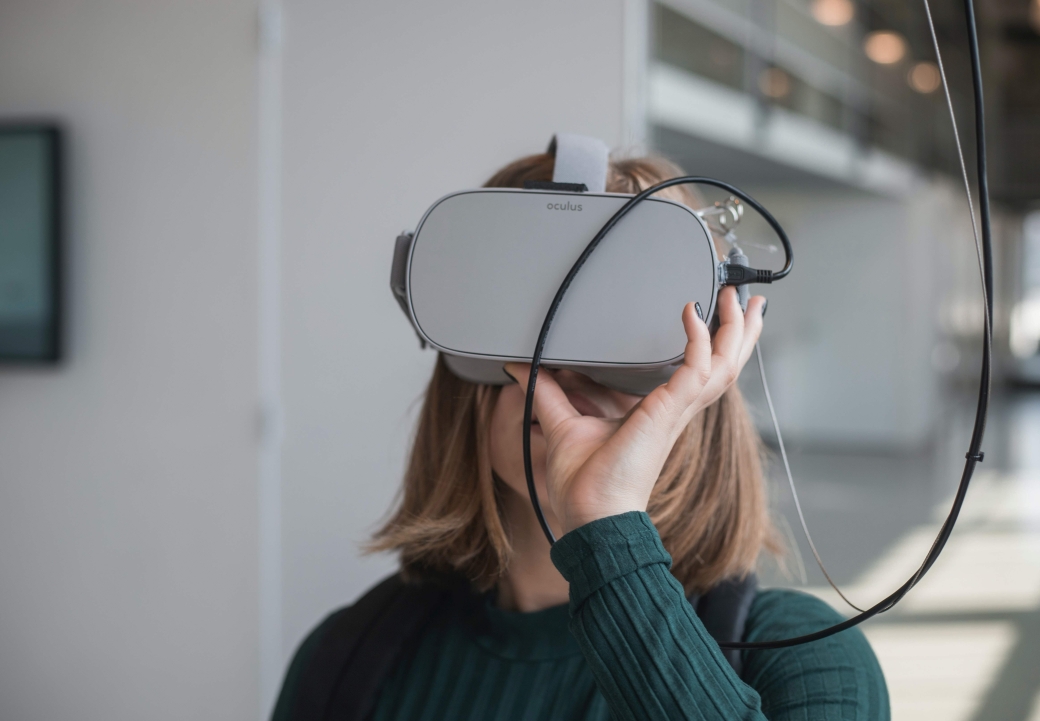 The Monterey Initiative in Russian Studies (MIRS) has successfully delivered VR educational modules as part of its Monterey Trialogue curriculum. In partnership with Meta and Biosphere VR, Altynay Junusova and Yanliang Pan, the lead team members of the Monterey Trialogue delivered two interactive sessions on climate change and nuclear proliferation to the symposium's fellows from North America, Europe, and Asia.
 
Through immersive VR videos, fellows visited the communities most severely affected by desertification and coastal erosion and experienced the impact force of a nuclear blast at a nuclear test location. During expert-led follow-ups to the VR experiences, the fellows discussed social and economic causes and consequences as well as technical solutions. The reality of global inequality was highlighted during the environmental devastation VR module. The unequal impact of climate change often means that those who contributed the least to global carbon emissions have the most to lose from the climate consequences and face the most severe lack of resources to deal with them. Meanwhile, the unequal distribution of political power between developed and underdeveloped countries often leads to the latter's concerns being marginalized.
The VR experience, as an immersive, empathy-building exercise, was designed to experience such marginalization firsthand. The experience of standing on a drowning island, surrounded by the rising sea, imparts a sense of urgency in the face of climate impacts. That way the experience is conveyed directly. Similarly, no abstract presentation of the dangers of proliferation can simulate witnessing a nuclear blast. After a two month/ long curriculum taught by experts and activists, who are deeply engaged in climate and nonproliferation issues, the fellows of the Monterey Trialogue had an opportunity, through using VR simulation, to feel the urgency and immediacy of the security and environmental issues related to their future professions.