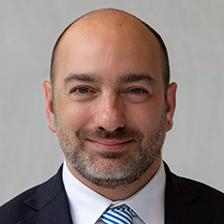 Max Bergmann
Max Bergmann is the director of the Europe Program at the Center for Strategic and International Studies (CSIS). Prior to joining CSIS he was a senior fellow at the Center for American Progress, where he focused on Europe, Russia, and U.S. security cooperation. From 2011 to 2017, he served in the U.S. Department of State in a number of different positions, including as a member of the secretary of state's policy planning staff, where he focused on political-military affairs and nonproliferation; special assistant to the undersecretary for arms control and international security; speechwriter to then secretary of state John Kerry; and senior adviser to the assistant secretary of state for political-military affairs. Before serving in the State Department, Bergmann worked at the Center for American Progress as a military and nonproliferation policy analyst and at the National Security Network as the deputy policy director. Bergmann holds a master's degree in comparative politics from the London School of Economics and Political Science and a bachelor's degree in political science from Bates College.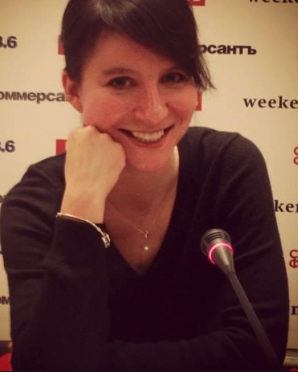 Elena Chernenko
Dr. Elena Chernenko is a special correspondent at the Kommersant daily newspaper in Moscow, Russia, where she likes to focus on issues of cybersecurity and arms control. She has previously worked for Russian Newsweek, the Voice of Russia, the Moskauer Deutsche Zeitung newspaper and the EurActiv news agency. She holds a PhD in history from Moscow State University. She is a member of the board of the Council on Foreign and Defense Relations and the Council of the PIR-Center.
Patrick O. Cohrs
Patrick O. Cohrs is Professor of International History at the University of Florence. He specializes in the history of modern international politics. His work focuses on war and peace and the transformation of the transatlantic and global order in the long twentieth century. Before coming to Florence, Patrick Cohrs was Associate Professor of History and International Relations at Yale University where he also was one of the co-founders of the Yale International History Workshop. He received his DPhil from the University of Oxford in 2002 and was subsequently Alistair Horne Fellow at St Antony's College, Oxford, in 2006-2007. Earlier, he was a fellow both at the Kennedy School of Government and at the Center for European Studies at Harvard University. 
Professor Cohrs is the author of The Unfinished Peace after World War I. America, Britain and the Stabilisation of Europe, 1919-1932 (Cambridge University Press, 2006) and The New Atlantic Order. The Transformation of International Politics, 1860-1933 (Cambridge University Press, 2022). He is currently working on the third and final volume of his reappraisal of the transformation of the modern Atlantic and global order, which will cover the second half of the long twentieth century (1933- 2020).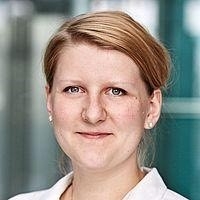 Liana Fix
Dr Liana Fix is a Programme Director at the International Affairs department of Koerber Foundation in Berlin and a former resident fellow in GMF's Washington office. She is a historian and political scientist, and her work focuses on Russia and Eastern Europe, European security, arms control, and German foreign policy. She has published widely in academia, think tanks, and national and international media, and holds a doctorate degree from the Justus Liebig University Giessen and a Master's degree from the London School of Economics and Political Science. Her book A New German Power? Germany's Role in European Russia Policy was published in 2021 by Palgrave Macmillan.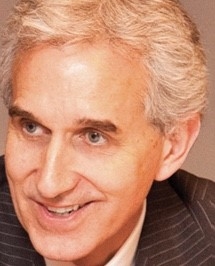 Jeffrey Gedmin 
Dr. Jeffrey Gedmin is co-founder (with Francis Fukuyama) of American Purpose, a publication and policy forum dedicated to the defense of liberal democracy. Gedmin serves as CEO and editor-in-chief.  
Gedmin has served as President and CEO of the London-based Legatum Institute, the Aspen Institute Berlin, and Radio Free Europe/Radio Liberty (headquartered in Prague). Before assignments in Europe, Gedmin spent ten years at the American Enterprise Institute (AEI) in Washington, D.C. At AEI, he was a resident scholar and executive director of the New Atlantic Initiative.  
Gedmin is the author of The Hidden Hand: Gorbachev and the Collapse of East Germany (1992). He served as co-executive producer for two major PBS documentaries: "The Germans, Portrait of a New Nation" (1995), and "Spain's 9/11 and the Challenge of Radical Islam in Europe" (2007). He is a member of the Council on Foreign Relations and serves on several boards, including: the Institute for State Effectiveness, the Justice for Journalists Foundation, the Paris-based Tocqueville Conversations, and Radio Free Europe/Radio Liberty. Together with former U.S. Ambassador to the Czech Republic, Norm Eisen, Gedmin is co-chair of the Transatlantic Democracy Working Group (based at the German Marshall Fund of the United States and directed by Jonathan Katz).  
Gedmin holds a BA in music, a Masters in German literature, and a Ph.D. from Georgetown University in German Area Studies. He is recipient of the Czech government's Golden Linden Medal and has been awarded an Honorary Doctorate by the Georgian State University (Tbilisi).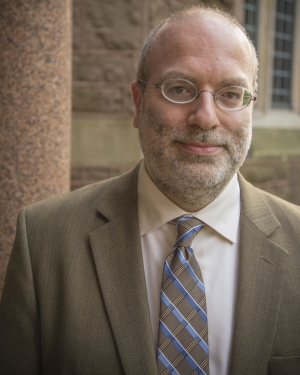 Michael Gordin
Michael Gordin is a science historian and Slavist. Michael Gordin specializes in the history of the modern physical sciences and Russian, European, and American history. He came to Princeton in 2003 after earning his A.B. (1996) and his Ph.D. (2001) from Harvard University, and serving a term at the Harvard Society of Fellows. He has published articles on a variety of topics, such as the introduction of science into Russia in the early 18th century, the history of biological warfare in the late Soviet period, the relations between Russian literature and science, as well as a series of studies on the life and chemistry of Dmitrii I. Mendeleev, formulator of the periodic system of chemical elements. Professor Gordin is currently working on a brief study of the concept of pseudoscience, and a history of the impact of the collapse of the Soviet Union on science inside and outside of Russia. He maintains an abiding interest in the history of constructed languages.
Twitter: @GordinMichael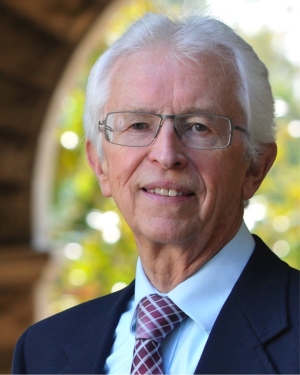 Siegfried S. Hecker
Dr. Hecker is Professor (Research) Emeritus in the Department of Management Science and Engineering, and Senior Fellow Emeritus of the Freeman Spogli Institute for International Studies and the Center for International Security and Cooperation, Stanford University. He is also director emeritus at the Los Alamos National Laboratory, where he served as director from 1986-1997 and senior fellow until July 2005. He joined the Los Alamos National Laboratory as technical staff member in 1973, following a postdoctoral assignment there in 1968-1970 and a summer graduate student assignment in 1965.  He served as chairman of the Center for Materials Science and division leader of the Materials Science and Technology Division before becoming director. Dr. Hecker's research interests include nuclear weapon policy, nuclear security, cooperative nuclear threat reduction and the future of global nuclear energy. His current interests also include the challenges of nuclear Russia, China, India, Pakistan, North Korea, and the nuclear aspirations of Iran.
Over the past three decades, Dr. Hecker has fostered cooperation with the Russian and Chinese nuclear laboratories to enhance safety and security of their nuclear assets. He is the editor of Doomed to Cooperate (2016), two volumes documenting the history of Russian-U.S. laboratory-to-laboratory cooperation since 1992. He is a member of the National Academy of Engineering, Foreign Member of the Russian Academy of Sciences, Fellow of the American Physical Society, Fellow of the TMS (Minerals, Metallurgy and Materials Society), Fellow of the American Society for Metals, Fellow of the American Academy of Arts and Sciences and Fellow of the American Association for the Advancement of Science.
Twitter: @SiegfriedHecker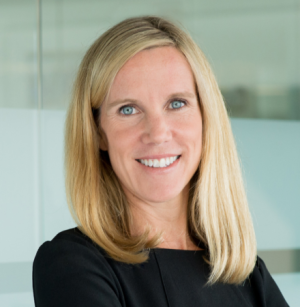 Andrea Kendall-Taylor
Andrea Kendall-Taylor is a Senior Fellow and Director of the Transatlantic Security Program at CNAS. She works on national security challenges facing the United States and Europe, focusing on Russia, authoritarianism and threats to democracy, and the state of the transatlantic alliance.
Prior to joining CNAS, Kendall-Taylor served for eight years as a senior intelligence officer. From 2015 to 2018, she was deputy national intelligence officer for Russia and Eurasia at the National Intelligence Council (NIC) in the Office of the Director of National Intelligence (DNI). In this role, Kendall-Taylor led the U.S. intelligence community's (IC) strategic analysis on Russia, represented the IC in interagency policy meetings, provided analysis to the National Security Council, and briefed the DNI and other senior staff for White House and international meetings. Prior to joining the NIC, Kendall-Taylor was a senior analyst at the Central Intelligence Agency where she worked on Russia and Eurasia, the political dynamics of autocracies, and democratic decline.
Outside CNAS, Kendall-Taylor is a CNN national security analyst. She is also an adjunct professor at Georgetown University's School of Foreign Service. Her work has been published in numerous political science and policy journals, including Journal of Peace Research, Democratization, Journal of Democracy, Foreign Affairs, The Washington Post, The Washington Quarterly, and Foreign Policy.
Kendall-Taylor received her BA in politics from Princeton University and her PhD in political science from the University of California, Los Angeles. She was a Fulbright scholar in Azerbaijan and Kazakhstan, where she conducted dissertation research on oil and autocracy. 
You can follow her @AKendallTaylor
Michael Kimmage
Host of Monterey Conversations
Michael Kimmage is a professor of history at the Catholic University of America. From 2014 to 2017, he served in the Secretary's Office of Policy Planning at the U.S. Department of State, where he held the Russia/Ukraine portfolio. His latest book was published in April 2020 with Basic Books and is titled The Abandonment of the West: the History of an Idea in American Foreign Policy.
Michael Kimmage specializes in the history of the Cold War, in twentieth-century U.S. diplomatic and intellectual history and in the U.S.-Russian relations since 1991. Professor Kimmage has published four books to date: The Conservative Turn: Lionel Trilling, Whittaker Chambers and the Lessons of Anti-Communism (Harvard University Press, 2009); In History's Grip: Philip Roth's Newark Trilogy (Stanford University Press, 2012); Wolfgang Koeppen's Journey through America (Berghahn, 2012), a German-language travelogue published in 1959 and translated by Professor Kimmage; and The Abandonment of the West: the History of an Idea in American Foreign Policy (Basic Books, 2020). Professor Kimmage has written articles and book reviews for the New York Times, Washington Post, New Republic, Frankfurter Allgemeine Zeitung, the Jewish Review of Books, and the Los Angeles Review of Books. He has been a visiting professor at the Ludwig Maximilian University in Munich and at Vilnius University in Lithuania.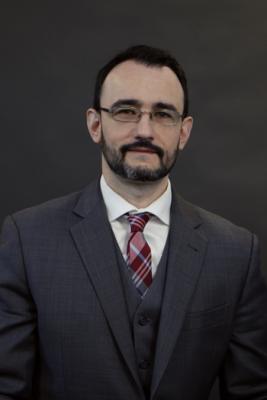 Michael Kofman
Michael Kofman serves as Research Program Director in the Russia Studies Program at CNA and as a Fellow at the Kennan Institute, Woodrow Wilson International Center in Washington, DC. His research focuses on the Russia and the former Soviet Union, specializing in Russian armed forces, military thought, capabilities, and strategy. Previously, he served as a Program Manager and subject matter expert at National Defense University, advising senior military and government officials on issues in Russia and Eurasia. Mr. Kofman is also a Senior Editor at War on the Rocks, where he regularly authors articles on strategy, the Russian military, Russian decision-making, and related foreign policy issues.
Mr. Kofman has published numerous articles on the Russian armed forces, security issues in Russia/Eurasia, and analyses for the US government. He holds an MA in International Security from the Edmund A. Walsh School of Foreign Service at Georgetown University.
Stephen Kotkin
Stephen Mark Kotkin is an American historian, academic, and author. He is currently a professor in history and international affairs at Princeton University and a fellow at Stanford University's Hoover Institution. Professor Kotkin has been teaching in the department since 1989. Professor Kotkin established the Princeton department's Global History initiative and workshop and has taught the graduate seminar on global history since the 1850s. He served on the core editorial committee of the World Politics, flagship journal in comparative politics. He founded and co-edited a book series on Northeast Asia that published six volumes. From 2003 until 2007, he was a member and then chair of the editorial board at Princeton University Press. From 1996 until 2009 he directed Princeton's Program in Russian and Eurasian Studies. He has been the vice dean of the Woodrow Wilson School and acting director of the Princeton Institute for International and Regional Studies (PIIRS). In 2014-15 he served as acting director of what is now Russian, East European, and Eurasian studies. Outside Princeton, from 2006 (until taking a break in February 2009) he was the regular book reviewer for the New York Times Sunday Business section. His latest book is Stalin: Waiting for Hitler, 1929-1941 (Penguin, 2017). His research interests include authoritarianism, geopolitics, global political economy, empire, and modernism in the arts and politics.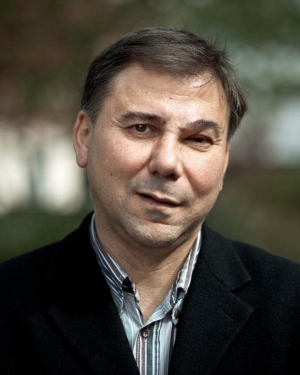 Ivan Krastev
Ivan Krastev is the chairman of the Centre for Liberal Strategies and permanent fellow at the Institute for Human Sciences, IWM Vienna. He is a founding board member of the European Council on Foreign Relations, a member of the board of trustees of The International Crisis Group and is a contributing opinion writer for the New York Times. His book, coauthored with Stephen Holmes, The Light that Failed: Why the West is Losing the Fight for Democracy (Pegasus, 2020) won the 30th Annual Lionel Gelber Prize. He is the author of After Europe (UPenn Press, 2017), Democracy Disrupted. The Global Politics on Protest (UPenn Press, 2014) and In Mistrust We Trust: Can Democracy Survive When We Don't Trust Our Leaders? (TED Books, 2013). Ivan Krastev is the winner of the Jean Améry Prize for European Essay Writing 2020. His latest book, Is it Tomorrow, Yet? Paradoxes of the Pandemic, was published in October 2020 from Allen Lane.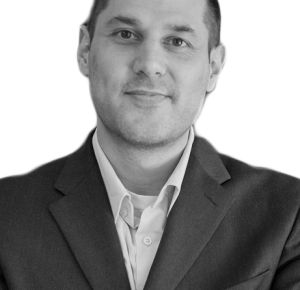 Hans Kundnani 
Hans Kundnani is a Senior Research Fellow and director of the Europe programme at the Royal Institute of International Affairs (Chatham House) in London. Before joining Chatham House in 2018, he was a Senior Transatlantic Fellow at the German Marshall Fund of the United States and research director at the European Council on Foreign Relations. He is also an associate fellow at the Institute for German Studies at Birmingham University. In 2016 he was a Bosch Public Policy Fellow at the Transatlantic Academy in Washington, D.C. 
Hans is the author of Utopia or Auschwitz. Germany's 1968 Generation and the Holocaust (London/New York: Hurst/Columbia University Press, 2009) and The Paradox of German Power (London/New York: Hurst/Oxford University Press, 2014), which has been translated into German, Italian, Japanese, Korean and Spanish. He studied German and philosophy at Oxford University and journalism at Columbia University in New York, where he was a Fulbright Scholar. He tweets @hanskundnani.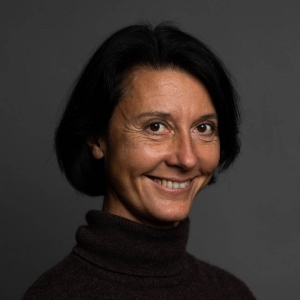 Kadri Liik
Kadri Liik is a senior policy fellow at the European Council on Foreign Relations. Her research focuses on Russia, Eastern Europe, and the Baltic region.
Before joining ECFR in October 2012, Liik was the director of the International Centre for Defence Studies in Estonia from 2006 until 2011, where she also worked as a senior researcher and director of the Centre's Lennart Meri Conference. Throughout the 1990s, Liik worked as a Moscow correspondent for several Estonian daily papers, including the highest-circulation daily in Estonia, Postimees, as well as Eesti Päevaleht and the Baltic News Service. In 2002, she became the foreign news editor at Postimees. In 2004, she left to become editor-in-chief at the monthly foreign affairs magazine, Diplomaatia. She was also the host of "Välismääraja", a current affairs talk show at Raadio Kuku in Tallinn.
Liik holds a BA in Journalism from Tartu University (Estonia) and an MA in International Relations specializing in diplomacy from Lancaster University.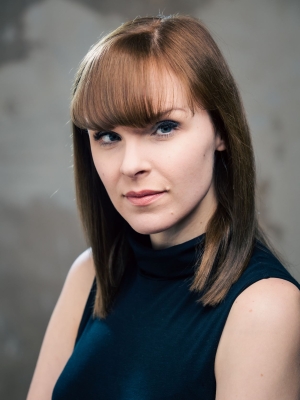 Hanna Notte
Hanna Notte is a senior research associate at the Vienna Center for Disarmament and Non-Proliferation, where she focuses on Russian foreign policy in the Middle East, WMD arms control and nonproliferation in the Middle East, and Russia-West relations. She previously served as a non-resident scholar with the James Martin Center for Nonproliferation Studies (CNS) and as senior political officer with the Shaikh Group, a non-profit consultancy focused on Track II diplomacy and conflict mediation in the Middle East. She supported the organization's engagement with Russia related to the "Syria Track II Dialogue Initiative" and also worked on other Track II dialogues related to the broader region. Hanna holds a DPhil in International Relations from the University of Oxford (St. Antony's College), where she also received an MPhil in 2014. She spent a year between 2015-2016 in Moscow on an Alfa Fellowship with the Institute of Oriental Studies and the Carnegie Moscow Center. Other visiting research positions have included the IISS' Middle East office in Manama, Bahrain, and the Konrad-Adenauer-Foundation's Syria/Iraq office in Beirut, Lebanon. Hanna holds a BA in Social and Political Sciences from the University of Cambridge and worked at Goldman Sachs' London offices as a strategic equity analyst from 2010-2012. She has lectured on Russian foreign policy in the Middle East, including at the Higher School of Economics in Moscow, the American University of Paris, and the Middlebury Institute of International Studies at Monterey, and is regularly invited to speak at international events and conferences on the subject. She is a German national who speaks Russian, Arabic, and French.
Twitter: @HannaNotte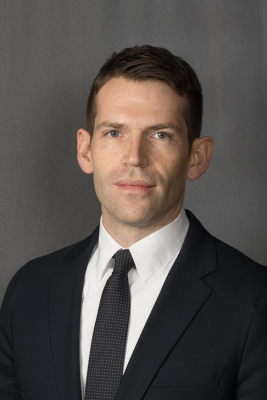 Daniel Kurtz-Phelan
Daniel Kurtz-Phelan is Editor of Foreign Affairs. He previously spent three years as Executive Editor of the magazine and served in the U.S. State Department, including as a member of the Secretary of State's Policy Planning Staff. His narrative history of George Marshall's post­–World War II mission to China, The China Mission, was published by WW Norton in 2018 and named a best book of the year by The Economist and an editor's pick by The New York Times Book Review. His writing has also appeared in publications including The New York Times, The Washington Post, and The Atlantic.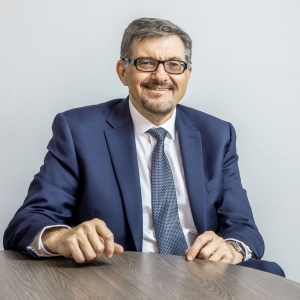 Serhii Plokhii
Serhii Plokhii is the Mykhailo Hrushevsky Professor of Ukrainian History and the director of the Ukrainian Research Institute at Harvard University. A leading authority on Ukraine, Russia, and Eastern Europe, he has published extensively on the international history of World War II and the Cold War. His books won numerous awards, including the Lionel Gelber Prize for the best English-language book on the international relations and the Ballie Gifford Prize for Non-Fiction (UK). His new book, Atoms and Ashes: A Global History of Nuclear Disasters was released by W.W. Norton in May 2022.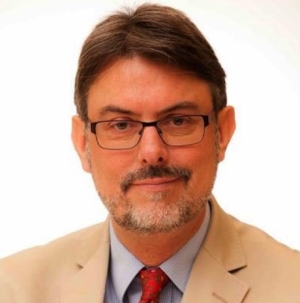 Anatol Lieven
Anatol Lieven is a senior fellow for Russia and Europe at the Quincy Institute for Responsible Statecraft in Washington, DC. He was a professor at Georgetown University in Qatar from 2014 to 2021. He is a member of the academic board of the Valdai discussion club in Russia. He also serves on the advisory committee of the South Asia Department of the British Foreign and Commonwealth Office. He holds a BA and PhD from Cambridge University in England.
His latest book, Climate Change and the Nation State, was published in 2020. An updated paperback edition is appearing in September.
From 1985 to 1998, Anatol Lieven worked as a British journalist in South Asia, the former Soviet Union, and Eastern Europe, and is author of several books on Russia and its neighbors, including Ukraine and Russia: A Fraternal Rivalry.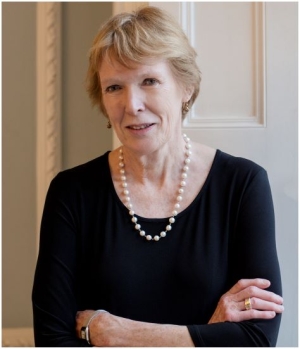 Margaret MacMillan
Margaret MacMillan (Toronto and Oxford) is an emeritus professor of History at the University of Toronto and an emeritus professor of International History at Oxford University.  She was Provost of Trinity College, Toronto from 2002-7 and Warden of St Antony's College, Oxford from 2007-2017.  She is currently a trustee of the Imperial War Museum.  Her research specializes in British imperial history and the international history of the 19th and 20th centuries.  Publications include War: How Conflict Shaped Us, Paris, 1919, and The War that Ended Peace. She gave the CBC's Massey lectures in 2015 and the BBC's Reith Lectures in 2018.  Awards include the Samuel Johnson prize for non-fiction and the Governor-General's literary award.  She has honorary degrees from several universities and is an honorary Fellow of the British Academy. She is also a Companion of the Order of Canada and a Companion of Honour (UK).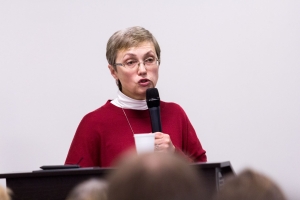 Olga Malinova
Olga Malinova is Professor of the School of Politics and Governance at HSE University, and chief research fellow of the Institute of Scientific Information for Social Sciences, Russian Academy of Sciences. The fields of her research interests include Russian political discourse and symbolic politics, with the focus on politics of memory and Russian identity construction. Her recent publications are "Framing the Collective Memory of the 1990s as a Legitimation Tool for Putin's Regime", in Problems of Post-Communism, 2021, 68(5): 429-441, "Politics of Memory and Nationalism" in Nationalities Papers, 2021, 49(6):  997-1007, and "Legitimizing Putin's Regime: The Transformations of the Narrative of Russia's Post-Soviet Transition", Communist and Post-Communist Studies, 2022, 55(1): 52–75.
Rachel Rizzo 
Rachel Rizzo is a nonresident senior fellow at the Atlantic Council's Europe Center. Her research focuses on European security, NATO, and the transatlantic relationship. Prior to joining the Atlantic Council, Rizzo served as the director of programs at the Truman Center for National Policy and the Truman National Security Project, where she managed a team of senior fellows and oversaw all Truman-branded publications, programming, and policy initiatives. From 2019-2020, she spent a year as a Robert Bosch fellow in Berlin, Germany, where she worked at the Berlin office of Human Rights Watch leading a research project on the EU's dual-use surveillance-technology export policy and serving as an advisor to a member of the German Bundestag. Rizzo also spent over five years at the Center for a New American Security and has co-authored several of the center's reports including More Than Burden Sharing: Five Objectives for the 2018 NATO Summit, Defining Moment: The Future of the Transatlantic Security Relationship, and Transatlantic Security Cooperation in the Asia-Pacific: Recommendations for the Next U.S. Administration. Her writing has appeared in publications such as Politico, Foreign Policy, Defense One, the National Interest, World Politics Review, and War on the Rocks. She is a frequent commentator on European security, and has provided analysis for the New York Times, Washington Post, Wall Street Journal, CNN, National Public Radio, LA Times, Atlantic, Politico, and Foreign Policy, among others. Rizzo received her MA in security policy studies from the George Washington University's Elliott School of International Affairs where she focused on defense analysis and homeland-security policy. She graduated from the University of Utah with a BA in finance and began her career as a financial analyst with Goldman Sachs.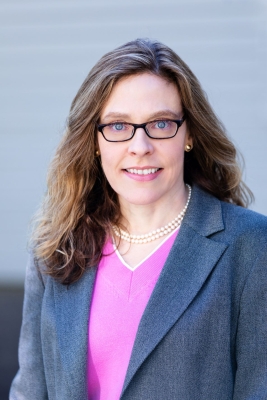 Mary Sarotte
Professor Mary Elise Sarotte is the Marie-Josée and Henry R. Kravis Distinguished Professorship of Historical Studies at the Johns Hopkins School of Advanced International Studies in Washington DC.  Her six books include Not One Inch:  America, Russia, and the Making of Post-Cold War Stalemate (2021), The Collapse: The Accidental Opening of the Berlin Wall (2014), and 1989: The Struggle to Create Post-Cold War Europe (2009), which were named Financial Times Books of the Year (2009 and 2014), Economist Book of the Year (2014), and Foreign Affairs Book of the Year (2021), among receiving other prizes and awards.  Sarotte earned her AB in History and Science at Harvard University and her PhD in History at Yale University.  After graduate school, she served as a White House Fellow and subsequently joined the faculty of the University of Cambridge.  Sarotte received tenure at Cambridge in 2004 and returned to the United States to teach at University of Southern California as the Dean's Professor of History before moving to Hopkins.  Sarotte is a former Humboldt Scholar, a former member of the Institute for Advanced Study in Princeton, and a member of the Council on Foreign Relations.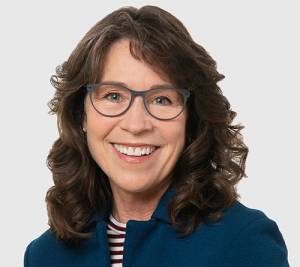 Kori Schake
Kori Schake is a senior fellow and the director of foreign and defense policy studies at the American Enterprise Institute (AEI).
Before joining AEI, Dr. Schake was the deputy director-general of the International Institute for Strategic Studies in London. She has had a distinguished career in government, working at the US State Department, the US Department of Defense, and the National Security Council at the White House. She has also taught at Stanford, West Point, Johns Hopkins University's School of Advanced International Studies, National Defense University, and the University of Maryland.
Dr. Schake is the author of five books, among them "America vs the West: Can the Liberal World Order Be Preserved?" (Penguin Random House Australia, Lowy Institute, 2018); "Safe Passage: The Transition from British to American Hegemony" (Harvard University Press, 2017); "State of Disrepair: Fixing the Culture and Practices of the State Department" (Hoover Institution Press, 2012); and "Managing American Hegemony: Essays on Power in a Time of Dominance" (Hoover Institution Press, 2009).
She is also the coeditor, along with former Secretary of Defense Jim Mattis, of "Warriors & Citizens: American Views of Our Military" (Hoover Institution Press, 2016).
Dr. Schake has been widely published in policy journals and the popular press, including in CNN.com, Foreign Affairs, Politico, The New York Times, The Wall Street Journal, and The Washington Post. She is a contributing writer at The Atlantic and War on the Rocks.
Dr. Schake has a PhD and MA in government and politics from the University of Maryland, as well as an MPM from the University of Maryland School of Public Policy. Her BA in international relations is from Stanford University.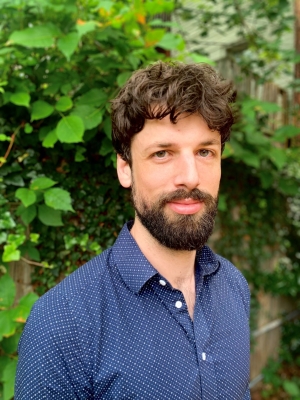 Peter Slezkine 
Peter Slezkine is a postdoctoral fellow at East China Normal University and the Wilson Center. He received his Ph.D. from Columbia in 2021. He was a predoctoral fellow in the Clements Center at the University of Texas, Austin, the Belfer Center at Harvard, and International Security Studies at Yale. His essays have appeared in The New Republic, The National Interest, and Foreign Affairs. He is currently writing a history of the concept of "the free world."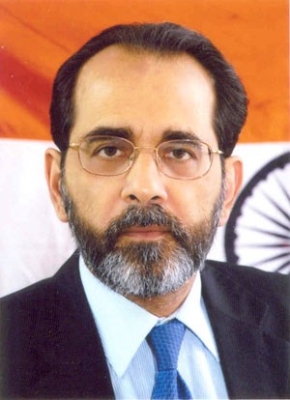 Rakesh Sood
Ambassador Rakesh Sood is a Distinguished Fellow at ORF. He has over 38 years of experience in the field of foreign affairs, economic diplomacy and international security issues.
Ambassador Sood is a post graduate in physics and in economics and defence studies.
Before joining the Indian Foreign Service in 1976, he worked for a couple of years in the private sector. He initially served in the Indian missions in Brussels, Dakar, Geneva and Islamabad in different capacities and as Deputy Chief of Mission in Washington, later in his career. He set up the Disarmament and International Security Affairs Division in the Foreign Ministry, which he led for eight years till the end of 2000.
During this period, Ambassador Sood was in charge of multilateral disarmament negotiations, bilateral dialogues with Pakistan, strategic dialogues with other countries, including the US, UK, France and Israel (especially after the nuclear tests in 1998), and dealt with India's role in the ASEAN Regional Forum, as part of the 'Look East' policy.
He then served as India's first Ambassador — Permanent Representative to the Conference on Disarmament at the United Nations in Geneva. He also chaired a number of international working groups, including those relating to negotiations on landmines and cluster munitions and was a member of UN Secretary General's Disarmament Advisory Board from 2002 to 2003.
Since his retirement, he has been writing and commenting regularly in both print and audio visual media on India's foreign policy, its economic dimensions and regional and international security issues. He is a frequent speaker and contributor at various policy planning groups and reputed think tanks in India and overseas.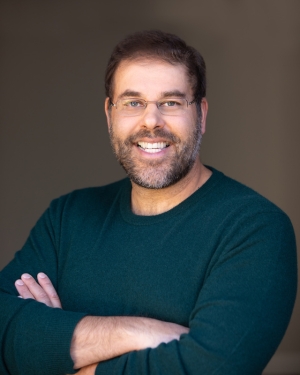 Jeremi Suri
Jeremi Suri holds the Mack Brown Distinguished Chair for Leadership in Global Affairs at the University of Texas at Austin. He is a professor in the University's Department of History and the LBJ School of Public Affairs. Professor Suri is the author and editor of eleven books on politics and foreign policy, most recently: Civil War By Other Means: America's Long and Unfinished Fight for Democracy. His other books include: The Impossible Presidency: The Rise and Fall of America's Highest Office; Liberty's Surest Guardian: American Nation-Building from the Founders to Obama; Henry Kissinger and the American Century; and Power and Protest: Global Revolution and the Rise of Détente. His writings appear in the New York Times, Washington Post, Wall Street Journal, CNN.com, Atlantic, Newsweek, Time, Wired, Foreign Affairs, Foreign Policy, and other media. Professor Suri is a popular public lecturer and comments frequently on radio and television news. His writing and teaching have received numerous prizes, including the President's Associates Teaching Excellence Award from the University of Texas and the Pro Bene Meritis Award for Contributions to the Liberal Arts. Professor Suri hosts a weekly podcast, "This is Democracy."
@JeremiSuri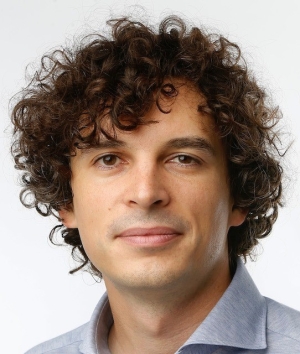 Anton Troianovski
Anton Troianovski is the Moscow bureau chief for The New York Times. He arrived in Moscow in January 2018 as bureau chief for The Washington Post, and joined the Times the following year. He has reported on politics, war, culture and the environment across the post-Soviet space, from Ukraine and Azerbaijan to the Arctic and the disputed Kuril Islands in the Pacific. His article on the thawing permafrost of the Kolyma River basin in Siberia was part of the Washington Post series that won the 2020 Pulitzer Prize for Explanatory Reporting. Before coming to Moscow, Anton spent nine years at The Wall Street Journal, covering real estate and telecommunications in New York and then moving to Berlin as a Germany correspondent. He began his journalism career as a freelance photographer for the Webster-Kirkwood Times in Missouri. He was born in Moscow and grew up in Heidelberg, Germany, and in St. Louis. He holds a bachelor's degree in social studies from Harvard University.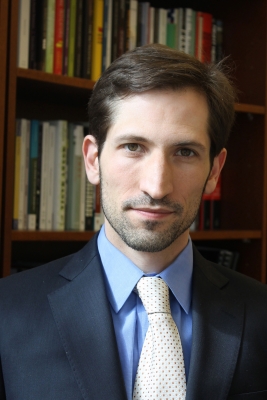 Justin Vogt
Justin Vogt is an executive editor at Foreign Affairs. Prior to joining the magazine in 2011, he was the managing editor of World Policy Journal. Earlier, he was a research editor and fact-checker at The New Yorker, an associate producer on documentary films for the PBS series Frontline, and the business manager of the independent music label Palace Records. His writing has been published by The New Yorker, The New York Times, Slate, and other outlets.
Clarissa Ward
Clarissa Ward is CNN's multi-award winning chief international correspondent based in London.
She has spent nearly two decades reporting from front lines around the world from Syria, Iraq, Iran, Afghanistan and Yemen to Ukraine and Georgia during the Russian incursion in 2008.
Named 2019 Reporter/Correspondent of the Year by the Gracies, she is the author of On All Fronts: The Education of a Journalist (Penguin Press), a memoir that details her singular career as a conflict reporter and how she has documented the violent remaking of the world from close range.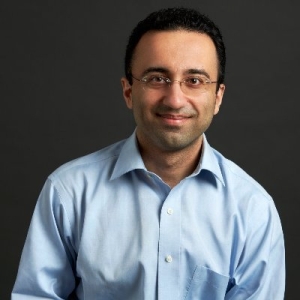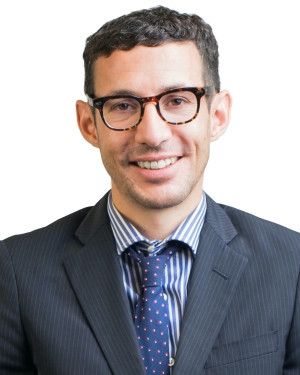 Joshua Yaffa
Joshua Yaffa is a contributing writer for The New Yorker. He is also the author of Between Two Fires: Truth, Ambition, and Compromise in Putin's Russia, published in January 2020 by Tim Duggan Books and which won the Orwell Prize in 2021. He has also written for the Economist, The New York Times Magazine, National Geographic, Bloomberg Businessweek, The New Republic, and Foreign Affairs. For his work in Russia, he has been named a fellow at New America, a recipient of the American Academy's Berlin Prize, and a finalist for the Livingston Award. He holds a bachelor's degree from Georgetown University's Edmund A. Walsh School of Foreign Service, and master's degrees in journalism and international affairs from Columbia University, where he was a visiting scholar at the Harriman Institute and taught at the journalism school for several years. He is originally from San Diego, California.