Next Application Deadline July 1
Leo van Lier Lecture Series
The series brings preeminent scholars in the field of applied linguistics to campus to share their expertise on current issues in language education.
Information about upcoming speakers can be found below; click on an event for more details. The series is primarily intended to support students in the TESOL and Teaching Foreign Language programs, but all lectures are free and open to the public.
Support
If you would like to support the Leo van Lier series with a donation, please click on the button below and in the Give To field select "Other" then type "Leo van Lier" in the Other field that appears and follow the rest of the on-screen instructions.
Support the Leo van Lier Series
Past Events
View the gallery in a new window.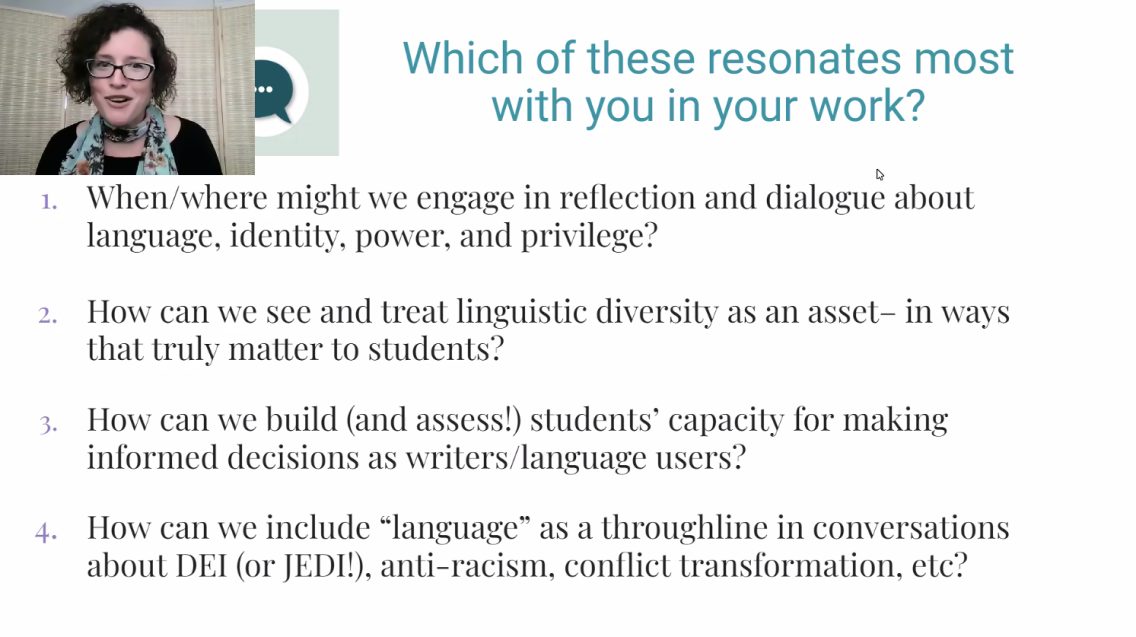 Highlights from Past Events
McGowan DLC Design Space (MG001)


Open to the Public

McGowan DLC Design Space (MG001)


Open to the Public

Morse B104


Open to the Public

McGowan MG100


Open to the Public

Morse B104


Free

Open to the Public
Leo Van Lier
The Leo van Lier Lecture Series was established in 2013 to honor the memory of long-time TESOL and Teaching Foreign Language professor, Leo van Lier, who passed away on December 23, 2012.
The series was initially funded by Leo's family and continues to be funded through donations from the public. Past speakers include Shirley Brice Heath (Brown University/Stanford University), Roy Lyster (McGill University), and Kim Potowski (University of Illinois at Chicago).
SOWLE Leo van Lier Panel Master
During the 2022 Symposium on World Language Education (SOWLE), held at MIIS, we hosted a panel in honor of Leo's work, entitled  Ecology in Language Learning: Identifying Equitable Opportunities.  We invited the following researchers to speak about the ways in which Leo's ideas have influenced their work and the projects that they're working on currently as they explore ecology in language learning:  
Steve Thorne, Portland State University 
Julie Sykes, University of Oregon 
Dongping Zheng, University of Hawaii 
Glenn Levine, University of California at Irvine 
We invite you to watch this panel presentation here.