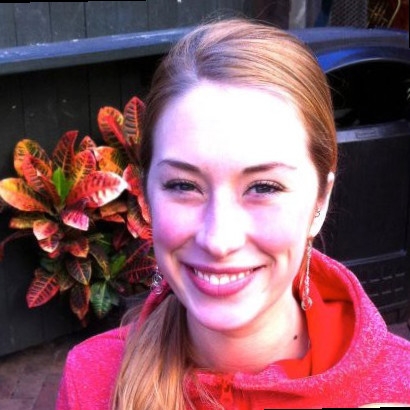 Middlebury Institute graduates discuss where they are working today, what it was about the Institute that helped them get there, and what advice they'd give to current and future MIIS students.
My name is Elea Becker Lowe and I graduated from the Middlebury Institute in 2018 with an MA in International Environmental Policy (IEP) and a specialization in Natural Resources and Policy Management. My language of study was Spanish.
Currently
Environmental Scientist, California Natural Resources Agency, Sacramento, California
Internship
Graduate Student Assistant, California Natural Resources Agency, Sacramento, California
Road to California Natural Resources Agency
I met John Laird, who at the time was the secretary of the California Natural Resources Agency (CNRA), at an IEP event dinner during my second semester at the Middlebury Institute. I asked him if he would consider me for a summer internship, and after a bit of back and forth with his staff, I moved to Sacramento for the summer to become a graduate student assistant to the climate team. I worked for the climate team for a full year, and shortly thereafter, I started a new civil service position in the CNRA monitoring and stewardship unit. We're currently building a brand-new program to enhance monitoring for all resources-related projects across the entire state. 
Value Added
The extracurricular events hosted by IEP introduced me to leading professionals in the field, which was great. And my role on student council gave me the confidence to be bold in my learning in and outside of the classroom. From a curricular standpoint, Professor Langholz's Conservation Program Design and Evaluation course gave me the direct tools and experience that have been essential to my job. All said, it's hard to pinpoint any one aspect of MIIS that has best positioned me to succeed; I strongly believe it is the cumulative experience—the lessons, connections, resources, or stories from just about every experience at the Institute that has brought me where I am today and will continue to serve me throughout the next steps in my career. 
A Piece of Advice
Best advice for a MIIS student today? Go for it. Grad school is the place to try new and daunting things, where mistakes can become our greatest teachers. And you can only create more space for growth and success by nurturing curiosity. Also, ask your role models out to coffee and ask them how they found their path.
Perhaps the greatest life lesson recent graduate Elea Becker Lowe MAIEP '18 can share is one she herself has heeded: when presented with an opportunity, go for it.
The Hunter Legacy, an award-winning documentary film by Middlebury Institute International Environmental Policy alumnus Hunter Sykes is now available for viewing on Amazon Prime. We caught up with the film maker for an update on his activities since we last spoke, for a feature in the Winter 2020 Communiqué.
 
Three Middlebury Institute International Environmental Policy students earn high praise from Central Coast Community Energy for an ambitious class project where they make the financial case for clean, renewable, and affordable housing solutions for Monterey.