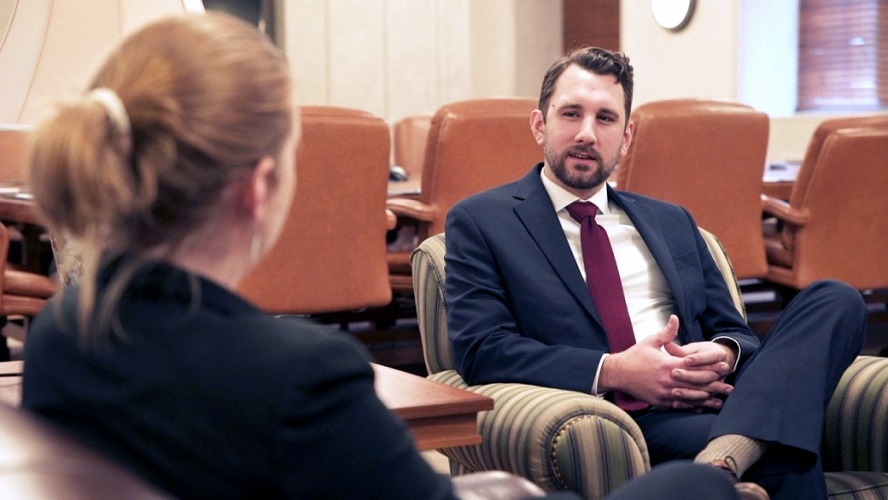 Middlebury Institute graduates discuss where they are working today, how the Institute helped them get there, and what advice they'd give to current and future MIIS students.
Trade as a Lever for International Development
The Center for International Private Enterprise designs and implements the trade facilitation projects that the alliance undertakes in developing and emerging economies. In my role, I get to actually travel to these countries and listen to all the different stakeholders. I listen to their problems and their issues with trade, and I work with them to figure out a solution—I'm there from start to end. It is a great space that really utilizes trade as a lever for international development. The job that I'm in now is absolutely what I wanted when I went to the Middlebury Institute, and what I had in mind when I wanted to go and get my graduate education.
Transitioning to Washington, D.C.
The ITED program itself is unique: they offer the first two semesters in Monterey, California, and then you transition to D.C. for the final semester. And for my trade work, the professional world is Washington, D.C., so the transition in the final semester was extremely beneficial. The confluence of trade and development has been a passion of mine for quite some time. But I really wanted to take that to the next level, and the MIIS education was what allowed me to do that.
Want to work in international development? Scott Webb, career and academic advisor for our MA in International Policy and Development, MPA, and MA in International Trade and Economic Diplomacy, discusses how to launch your career.
The global pandemic has led to greater gender wage disparity, but Middlebury Institute alumna Zara Nanu MPA '06, founder and CEO of GapSquare, says with the right response the long-term impact could be positive.
 
Best advice for a MIIS student today? Don't be passive. Work with professors to design your own immersive learning projects, apply for funding, and get published. If you're up for it, it's a great way to do some hands-on learning that is a little more real world than perhaps a structured program.