On the Front Lines of Medical Interpretation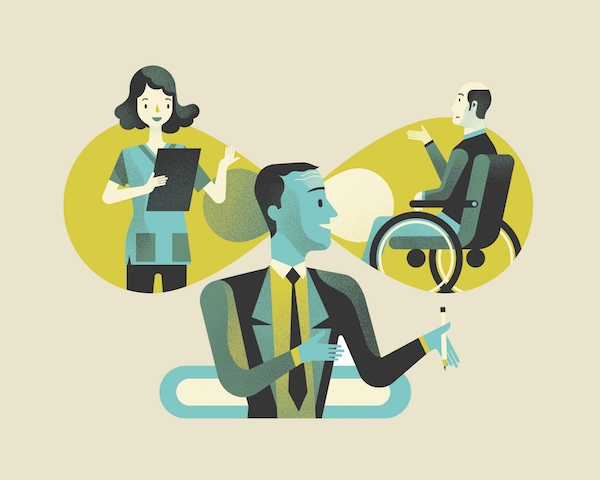 Lissett Samaniego MATI '10 of Stanford Hospital and Clinics answers questions about a critically important field.
 
Q: What are the necessary qualifications for a medical interpreter?
A: Medical interpreting is an emerging field, which saw its official birth as a profession in 1994 with the formation of the National Council on Interpreting in Health Care. Although some medical interpreters start out without much formal academic training, at a minimum a candidate must have a strong command of the full range of language needed to communicate in at least two languages—from highly technical medical jargon, to the various regional colloquial vernaculars found in the countries where the language is spoken. In the case of Spanish, that would require a familiarity with the regionalisms of the 20 or so nations where Spanish is spoken in the world.
At university hospitals such as Stanford, medical interpreters must have a bachelor's degree; however, many also have advanced degrees in translation and interpretation or in some other biomedical field. In addition to the academic training, medical interpreters at these centers are required to pass a written and spoken language test. Additionally, many hospitals and medical centers are requiring that medical interpreters be certified by a recognized certifying body.
Many hospitals and clinics also require a minimum number of years of direct patient work, which many candidates ac.quire through internships or freelance work.
Q: What is the most rewarding part of the job?
A: It really is a privilege of the highest order to be present during some of the most vulnerable moments in a person's life, and to play a small role in helping them gain discernment and understanding or merely help them voice their hopes, their concerns, and fears during these times. I think about this every day as I step into the double doors of the hospital's main entrance.
Q: What is the most challenging part of the job?
A: Staying abreast of the latest treatment therapies across so many medical specialties, from bone marrow transplant, to lung, liver, heart, and kidney transplant to the more common chronic heart disease and diabetes treatment and management protocols can feel like running a marathon that never ends. Managing a constantly growing terminology base in at least two languages is an ongoing challenge. As a medical interpreter you are learning every day, every hour, every moment. It can be daunting and exhilarating all at once.