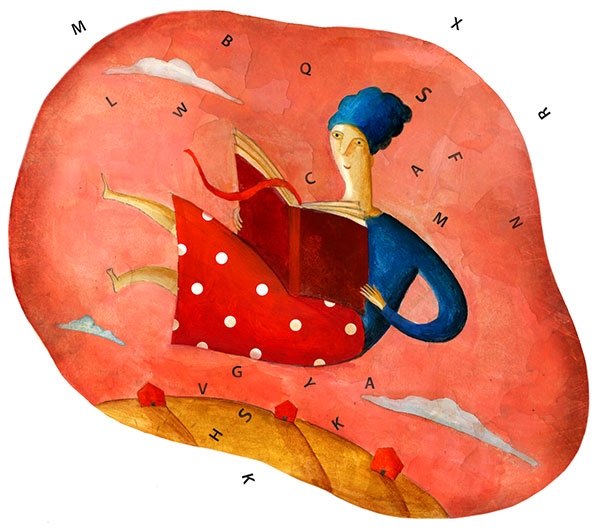 When formula one test drivers in the UK needed to demonstrate car features via walkie-talkies to dealers in Brazil, they called Cris Silva.
Since she was 10 years old, Cris knew she wanted to be a translator and inter­preter. "I was one of those kids who loved reading dictionaries and was always fasci­nated with words and languages," she says.
Today Cris teaches Portuguese trans­lation for students in the Institute's Trans­lation and Localization program.
"Our program is growing steadily, along with the Brazilian economy," she says with her characteristic joie de vivre, which she describes as one of the happy circumstances of her profession. "Our brain is always engaged and learning fascinating new things about life—it's just beautiful!" Cris is currently translating a children's book. "There is never a boring day in my job."
She first came to the United States as part of an Institute of International Ed­ucation program, and she ended up get­ting both her undergraduate and gradu­ate degrees here. At the time there were no translation programs in her native language so her language of study was French. Today she is proud to be a mem­ber of the faculty at the only educational institution in the U.S. to offer Portuguese translation at the graduate level.
Cris also enjoys the pioneering element that comes with building a new program and working with smart and innovative faculty. "The Institute attracts a lot of fo­cused and determined young people," she says. "It is a joy to get to show them the ropes in the profession I love so much."