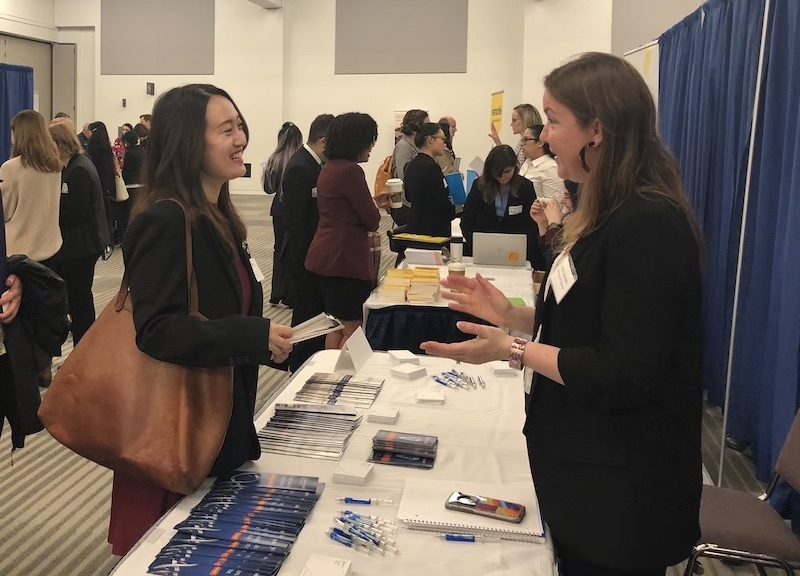 The annual Translation, Interpretation, and Localization Managment (TILM) Career Fair at the Middlebury Institute this year drew 29 employers, all seeking to hire current students and graduates for internships and full-time positions in the fast growing language services industry. The event caps several weeks of intense career related activities on campus.
 
In preparation for the Career Fair, students have attended sessions with advisors from the Center for Advising and Career Services (CACS), worked on their resumés, and participated in scheduled mock interviews. February is always a busy month for students looking to secure employment or summer internships, and the events calendar is filled with recruiting sessions from U.S. and international organizations, as well as companies of all sizes hoping to hire talented professionals.
"We try to come to Monterey every year," shares Celine Colvin MACI '07, one of two diplomatic interpreters for French at the U.S. Department of State who was part of team of four staff members from the Office of Language Services to spend a major part of the week with students from the Middlebury Institute and participate in the Career Fair. She adds that a lot of full-time staff interpreters and translators in the office in D.C. are alumni of the Institute. "We are all partial to the training and skills that people get here, and we know that when we test people out of Monterey, out of MIIS, that we are getting quality candidates. This is one of the major events, and major venues, to recruit candidates in major languages that are taught here."
2020 TILM Career Fair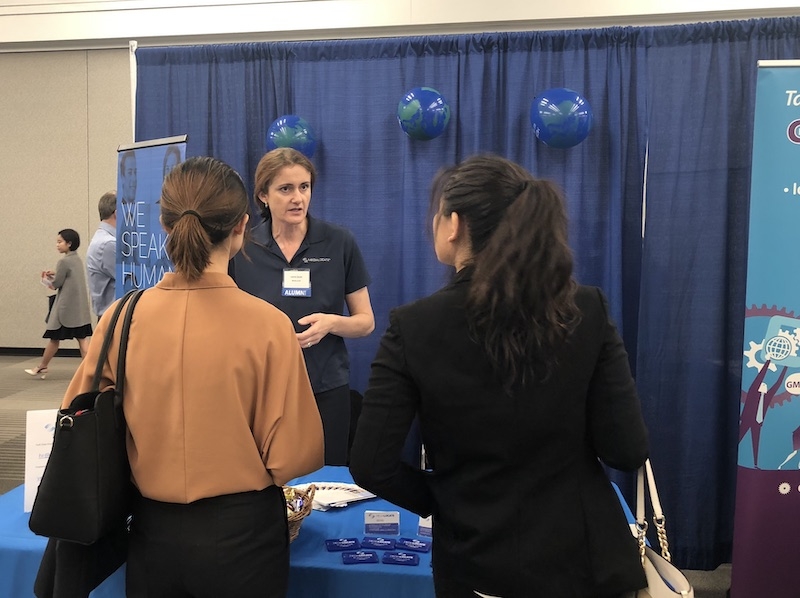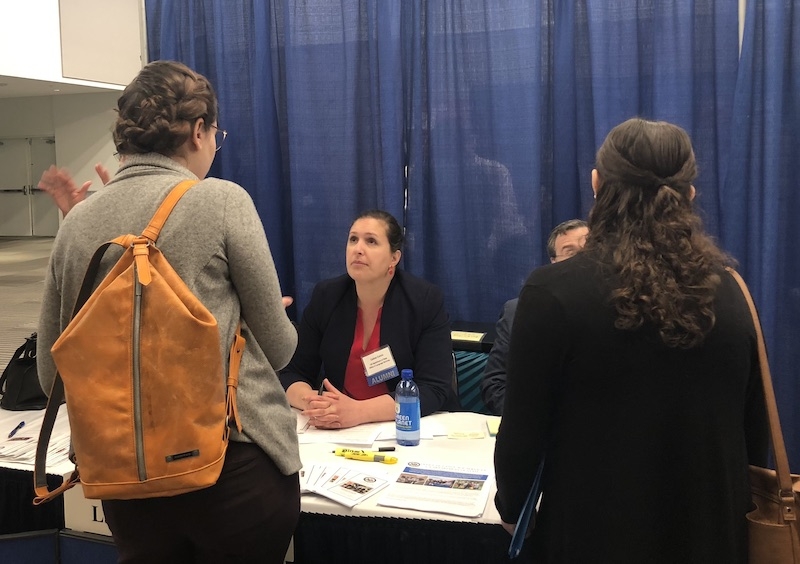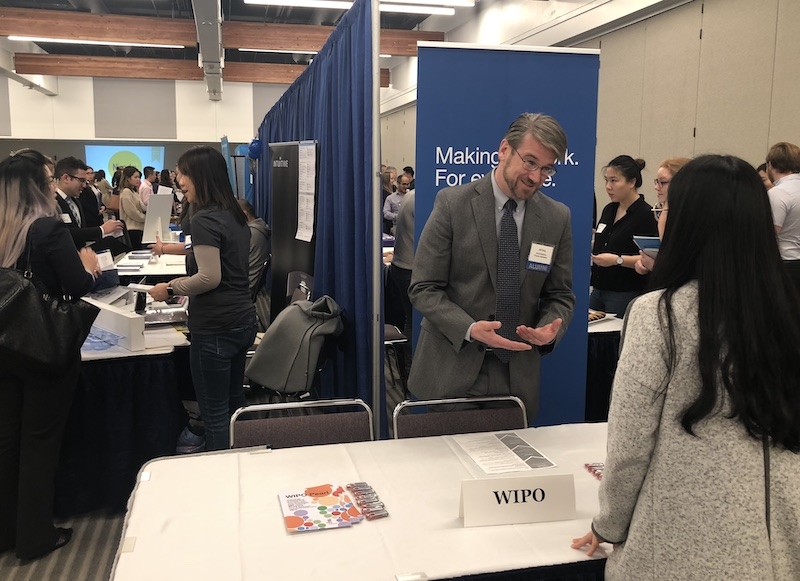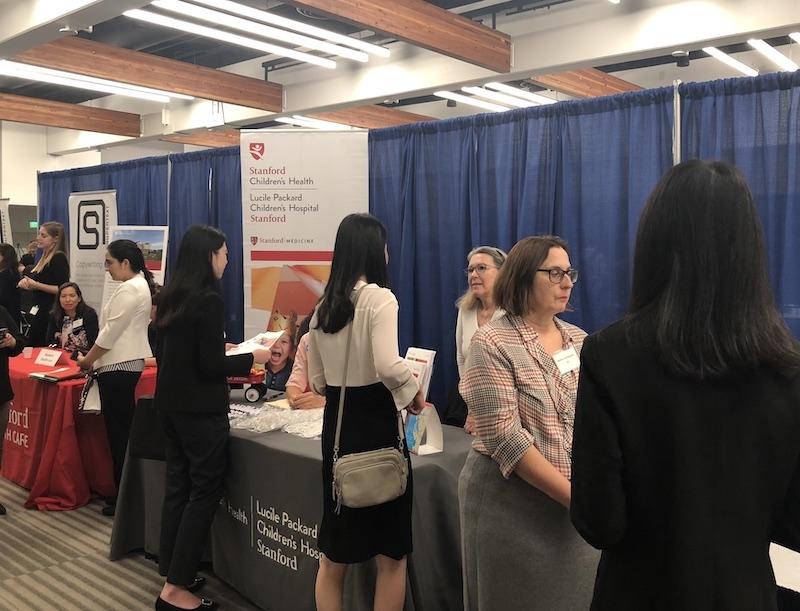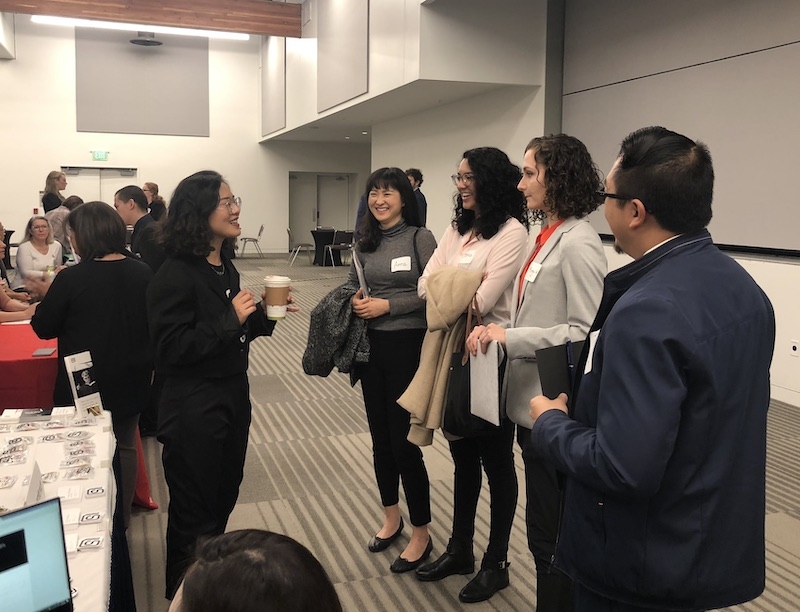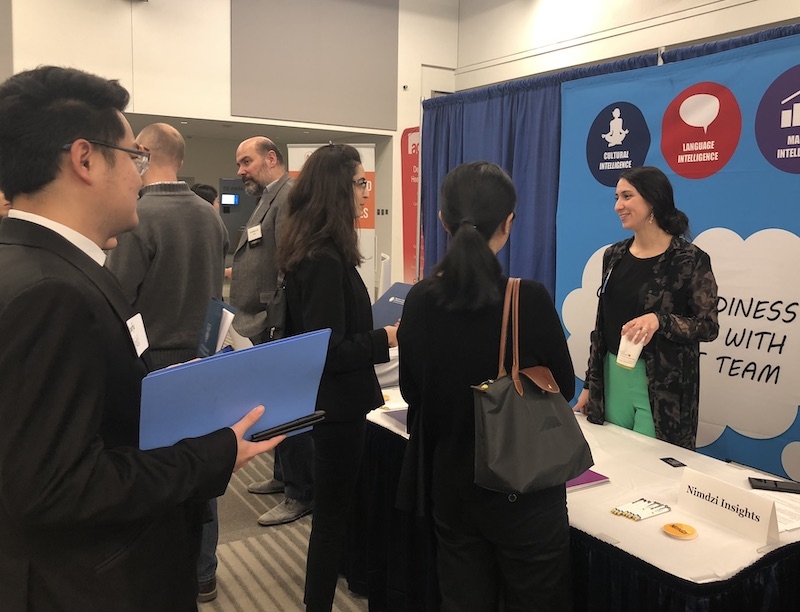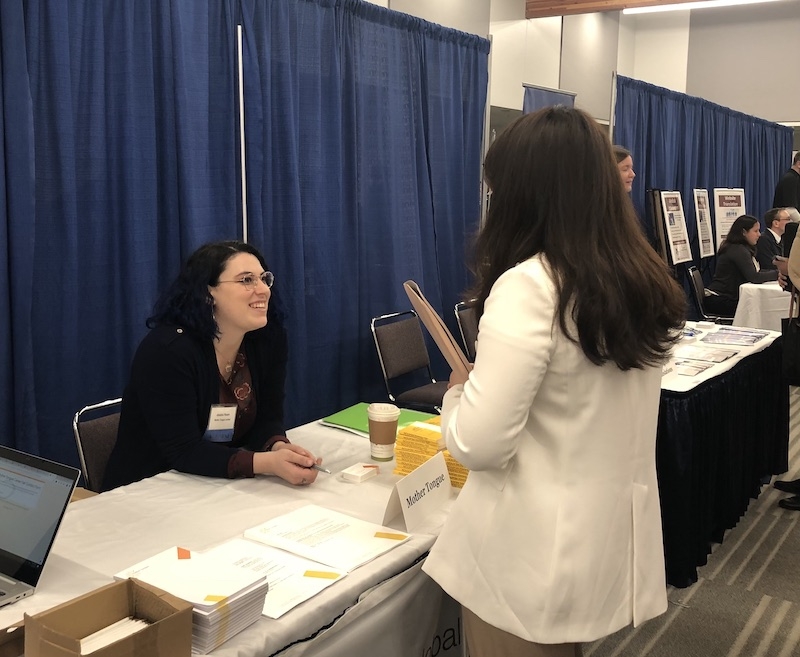 Among recruiters at the 2020 TILM Career Fair, held this year at the Monterey Conference Center, were at least twenty graduates of the Institute, some returning to Monterey as employers only a few months after graduation like Clara Xiang MATLM '19, Jessica Rosen MATLM '19, and Nika Allahverdi MATLM '19. Some, like Jeff King MATI '03 of the World Intellectual Property Organization (WIPO) in Geneva, Switzerland, traveled far, while others such as Leona Zacek MAT '99 of MediaLocate came from the neighboring city of Pacific Grove.
More than 30 companies and organizations attended the Middlebury Institute Translation, Interpretation, and Localization Management (TILM) Career Fair held at the Monterey Marriott on February 15, 2019.
The annual Middlebury Institute Career Exploration Week in Washington, D.C. introduced students to career options, organizations, and new connections.
The 2018 Middlebury Institute Translation, Interpretation and Localization Management Career Fair drew employers from international organizations and companies from around the world.