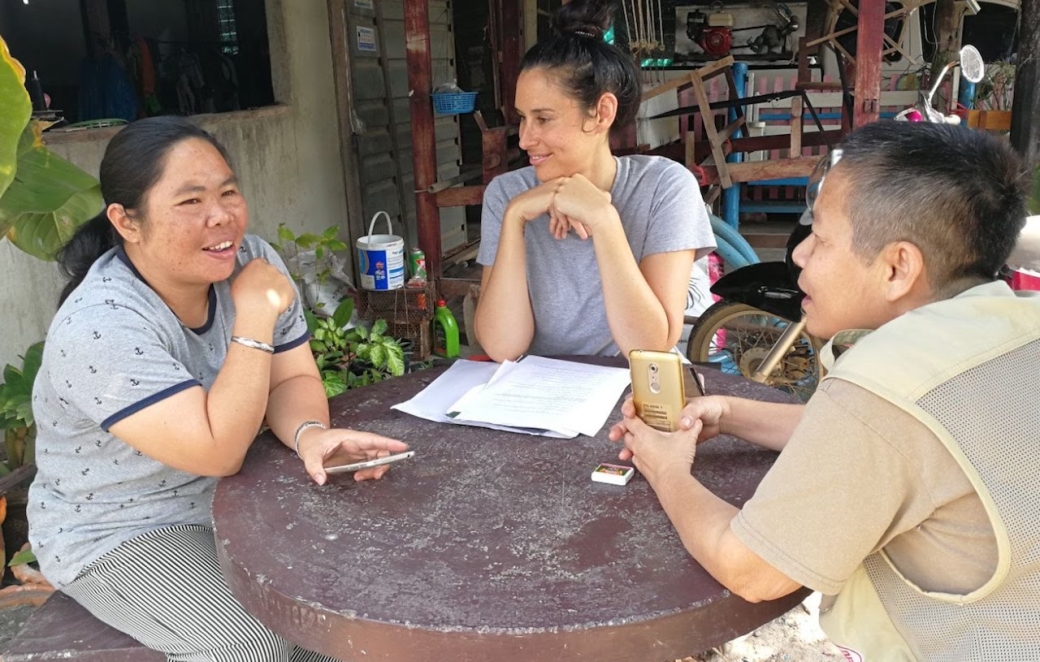 When I began my graduate studies at the Middlebury Institute of International Studies in the fall of 2016, I was overwhelmed by all the wonderful opportunities to travel and work abroad that were presented to me.
What thrilled me most about the MBA capstone options back in my first semester on campus were the possibilities to work somewhere far and exotic that would bring me valuable career and real world experience. Despite the numerous Frontier Market Scouts (FMS) placements that were filled with interesting job descriptions, I was fortunate enough to have previously worked with a business that aligned my personal and professional interests (impact measurement+ Fair Trade supply chains) in one project. So when the FMS program gave me the go ahead to develop my own capstone experience that I could tailor to my specific needs, I jumped at the chance.
This opportunity was further propelled by my Freeman Award, which I would not have applied for had it not been for the FMS capstone. The company I had secured a position at, Marquet Fair Trade, is located in Brooklyn, NY, but sources from Fair Trade artisans in Thailand and is the reason I even wanted to pursue my MBA in the first place. When I started working with them back in 2009 as a sales manager, I knew that one day I would want to travel to meet the artisans who I had talked about so much to customers in trade shows and markets around the country. My FMS experience not only made this dream possible, but it brought my journey full circle.
During my internship, I surveyed, interviewed and conducted focus groups with almost 60 artisans to create Marquet Fair Trade's first ever impact report. This research took place in Thailand and Vietnam. I then traveled to Laos and Cambodia interviewing NGOs to create an investment rubric for Marquet's founder, who is interested in supporting more efforts in Southeast Asia. Throughout 18 interviews with NGOs of various sizes, I created a framework to assess metrics like sustainability, financial viability, leadership capabilities, beneficiaries served, scope and breadth of impact, impact/dollar generated for each organization I scouted. I then compiled my findings in a rubric that I created that presented the candidates with weighted averages so that Marquet's founder could make a better assessment of who to donate to/invest in.
This opportunity was wonderful because it gave me tangible deliverables that can demonstrate my capabilities and knowledge to future employers, as well as giving me the opportunity to craft my own experience that was so meaningful to me on a personal level. I was able to make connections with so many different people, travel to 4 countries, receive funding from the Freeman Foundation, and have the trip of a lifetime. None of this would have been possible had it not been for my FMS capstone, to which I owe the Middlebury Institute all the credit and thanks.
"It's an experience unlike any other!" Kaitlyn Throgmorton MPA '18 shares her experience in the Frontier Market Scouts program.
Ekshana Karki Chhetri MPA '18 is currently completing her Design, Partnering, Management, and Innovation (DPMI Plus) practicum as a Youth Workforce and Entrepreneurship Intern at World Learning in Washington, D.C.
Chelsea Lavalle MPA/MAIEM '18 is currently serving, under the Boren Fellowship, as an Educational Sector Intern for United Nations Educational, Scientific and Cultural Organization (UNESCO).