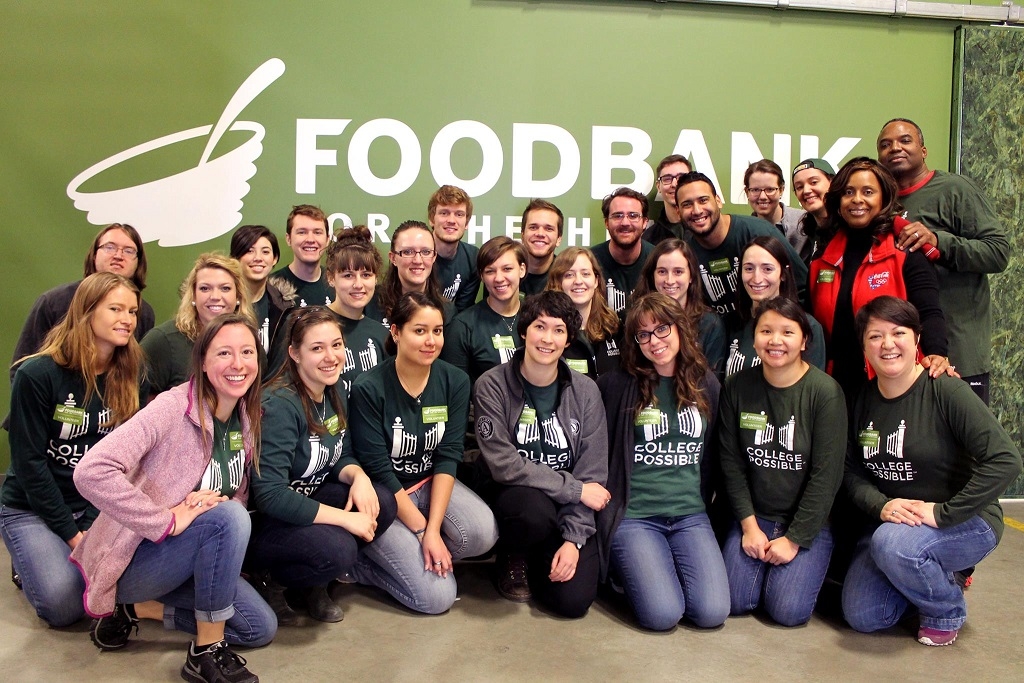 During AmeriCorps Week, the Institute celebrates its long tradition of public service.
The Middlebury Institute of International Studies at Monterey celebrates the 2021 AmeriCorps Week with the news that AmeriCorps has recently designated the Institute a School of National Service. Colleges and universities with this designation have demonstrated their commitment to AmeriCorps alumni through benefits and incentives for students who have shown a commitment to public service through AmeriCorps.
AmeriCorps alumni attending the Institute are guaranteed a 25 percent scholarship for an on-site master's degree. The Institute also provides matching funds for the AmeriCorps Segal Education Award. AmeriCorps students may be considered for additional merit scholarships and need-based grants. Prospective students can learn more about the program at the Institute's AmeriCorps web page. 
"The Middlebury Institute has a longstanding affinity with AmeriCorps students who bring passion, a strong interest in advancing social justice, and a commitment to service that enriches our entire academic community," said Jill Stoffers, senior director of partnerships. "We're thrilled to strengthen our relationship with AmeriCorps even further as a School of National Service."
Every year, the Middlebury Institute enrolls 20–50 alumni of service programs, including AmeriCorps, Peace Corps, City Year, and Teach for America, says Stoffers. The result is a strong community of like-minded people who bring a diverse range of experience to their work. 
After completing their service, AmeriCorps members earn a Segal AmeriCorps Education Award, which can be used to pay educational expenses at eligible postsecondary institutions or to repay qualified student loans. The education award is equal to the maximum amount of the U.S. Department of Education Pell Grant, currently about $6,400. Since 1994, AmeriCorps alumni have earned more than $4 billion in education awards, using $1 billion to repay student debt.
AmeriCorps participants develop leadership skills, problem-solving experience, and a commitment to civic engagement. Schools of National Service connect these leaders with higher-education institutions that recognize those qualities and honor the service these individuals have provided to their communities and country.
For more information, visit the Institute's AmeriCorps scholarship page.
Describing their City Year Corps experience as an opportunity to focus their career goals, Monterey Institute students Eric Chavez and Danyelle Mitchell say they found the "perfect match" in the graduate programs offered at MIIS.
Captain Laura Peyton, a Middlebury Institute student and 22-year veteran of the U.S. Air Force Reserves, shares how her career path changed after the attacks on September 11, 2001.
 
Honoring the decades long relationship with the Peace Corps, the Middlebury Institute is guaranteeing a $10,000 scholarship for all Returned Volunteers, including those whose service was interrupted by COVID 19.