Participants and alumni of AmeriCorps, AmeriCorps NCCC, and AmeriCorps VISTA are guaranteed a minimum 25% scholarship plus matching funds for the Segal Education Award.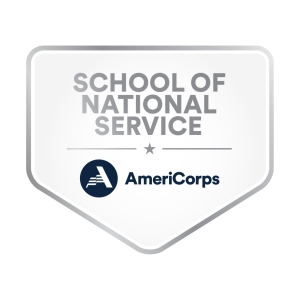 Scholarship
We recognize AmeriCorps students and their commitment to service as a valuable part of our campus community and global alumni network. AmeriCorps participants and alumni are guaranteed a 25% scholarship toward a Middlebury Institute in-person or online master's degree, in addition to matching funds for the Segal Education Award.
Segal Education Award
We match the AmeriCorps Segal Education Award up to the maximum award of $7,395 each year as a part of your merit or need-based scholarship awards.
How to Apply
Next Steps
Prospective students
Speak with an enrollment advisor or request more information.
Partner representatives
Contact Senior Director of Institutional Partnerships Jill Stoffers.
How Your Service Can Lead To Graduate School