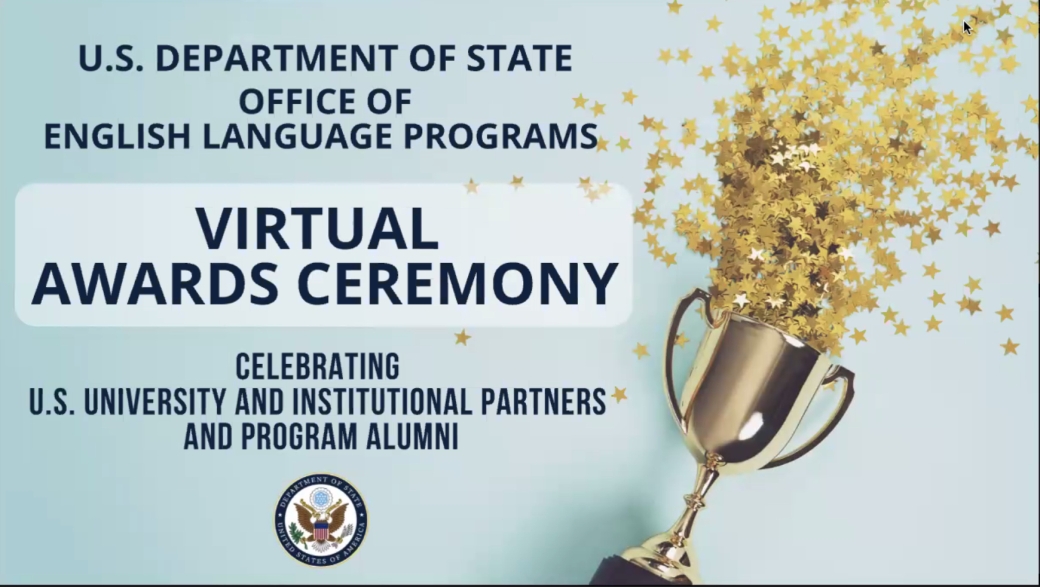 The Middlebury Institute's Teaching English to Speakers of Other Languages program (TESOL) has been being recognized for a second year in a row as a top English Language Fellow (ELF) producing institution by the U.S. Department of State.
The award recognizes the program's outstanding contribution to the program's sustainability and success through their preparation of service-oriented graduates who have gone on to become American cultural ambassadors and international educators as English Language Fellows (ELF).
Professor Renée Jourdenais attended a virtual reception earlier this month to accept the award on behalf of the program. The Institute has a long history of alumni who become English Language Fellows, serving around the world in countries as diverse as Moldova, Rwanda, Thailand, and Brazil. A number of Middlebury Institute ELFs have even continued beyond their initial assignment and have served multiple "tours," sometimes serving up to four times! 
"I am so pleased about our continued relationship with the ELF program," shares TESOL/TFL Program Chair Jason Martel. "Being an ELF is a prestigious initial employment opportunity that catapults our graduates into highly competitive teaching and academic jobs."
The Institute's Custom Language Services was also honored at this event for their work in building English for specific purposes curricula, such as the English for Disaster Management course created for the U.S. State Department and the United States Agency for International Development (USAID).
The U.S. Department of State recognized the Middlebury Institute of International Studies with the English Language Fellow Top Producing Institution Award on the 50th Anniversary of the program.
 
A team of Middlebury Institute alumni returned to the Central Plateau of Haiti this past January to conduct teacher training for teachers of English.
Middlebury Institute alumnae Sarah DeMola and Emily Quade, both Fulbright scholars and graduates of the Teaching English to Speakers of Other Languages degree program, recently teamed up in Taiwan to launch the Fulbright English Teaching Forum.