Munras Student Housing is a convenient, easy residential option for students studying at the Middlebury Institute. Get to know the basics about the Munras Student Housing option.
All-Inclusive Housing Fee
Your housing fee covers the cost of your room and furnishings, which include a bed frame, mattress, under-bed storage, wardrobe, desk, and chair. The housing fee also covers all utilities, including water, electricity, heating, and air conditioning. Use of clothes washers and dryers is also free for all residents.
Kitchens and Cooking
Munras is equipped with a communal kitchen on each floor. Each kitchen has two refrigerator/freezers and a microwave, stove, oven, and sink. You will have access to a set of communal pots and pans; you may choose to bring additional items to cook with. You can use the kitchens 24 hours a day. Space in the communal refrigerator/freezers is limited, so if you plan on buying bulk items or keeping a lot of perishable food on hand, we recommend either purchasing or renting a mini-fridge for your room. There is a limit of one mini-fridge per room.
Recycling and Composting
Recycling and garbage bins are located in every residential room as well as in each of our trash rooms. There are also two large garbage and recycling bins in the kitchen areas. 
Composting
Compost bins are located in the kitchens. As a rule, any solid organic debris can be composted. This includes things like fruit peels, vegetable scraps, egg shells, sawdust, fallen leaves, and paper. Do not compost liquids, metal, glass, plastic, or items that contain chemicals or pesticides.
Dining Options
Munras does not have a student cafeteria on-site; however, there is a cafeteria on the main campus one half-mile (800 meters) away. There are many restaurants in easy walking distance between Munras and the main campus, as well as a Trader Joe's for grocery shopping and prepared food. 
Restrooms and Shower Facilities 
Munras has 16 communal restrooms and 16 communal shower rooms. Each is its own individual room with a secure door that locks. These rooms are typically well kept and cleaned regularly by our custodial team. There are restrooms and shower rooms designated for men, women, and all genders. Hand soap and paper towels are provided in handwashing areas.
Study Areas
Outside of your room, Munras has individual and communal study rooms on each floor. These are available for use on a first-come, first-served basis. You can also study at the tables in the lounges. There is a small instructional area on each floor with whiteboards and a TV (for HDMI setup). Additionally, if you want to study outdoors, Munras has plenty of patio furniture.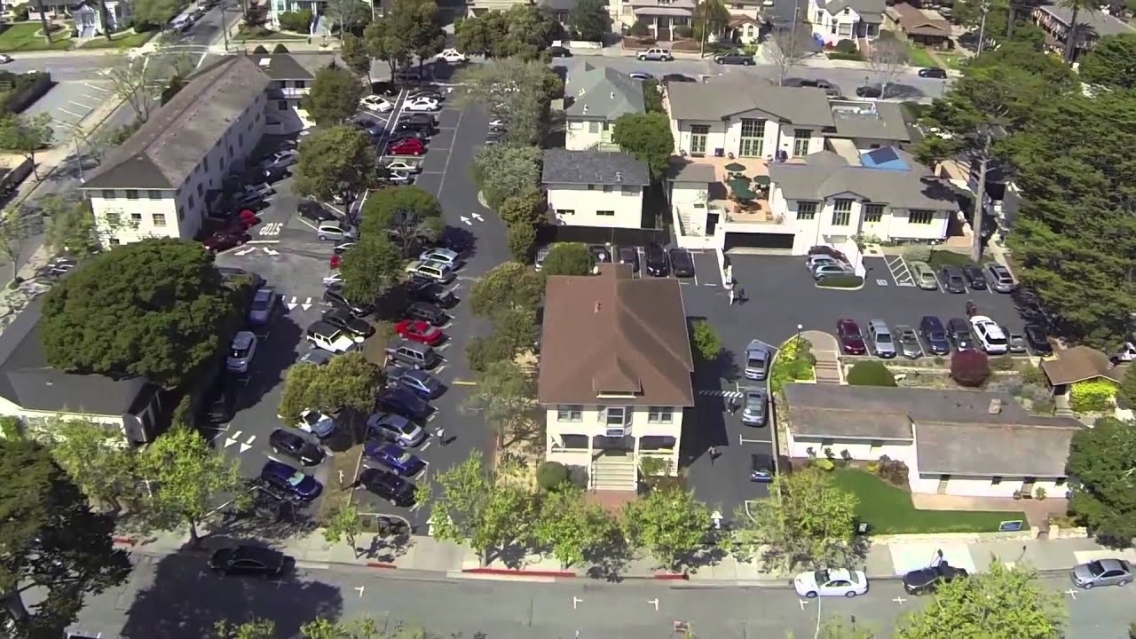 Recommended Items
While much is included in student housing, you'll need to bring the following personal items or purchase them when you arrive in Monterey:
Bed linens (twin sized), blankets, and pillows
Bath towels
Shower shoes
Silverware and dishes
Kitchen utensils
Laundry detergent
Dish soap
Flashlight
Sponges
Personal toiletries
School supplies
Desk lamp
Blackout curtains if you're sensitive to outside light when you sleep
Tension rod (if you need blackout curtains)
Swiffer WetJet pads if you plan on using the communal Swiffer
Communal Use Items
As a resident of Munras, you have free access to our communal items. Please be sure to return items when you're done so others can use them. 
Residents can use the following: 
Mop and bucket (located in storage rooms)
Vacuums  (located in storage rooms)
Swiffer WetJets (located in storage rooms)
One set of pots, pans, and cooking utensils (under the sink in the first-floor kitchen; in the labeled cupboard in the second-floor kitchen)
Oven mitts
Brooms and dustpans (located in storage rooms)
Toilet plungers (located in storage rooms)
Earplugs (request from your RA)
Toilet paper
Hand soap
How to Receive Mail
Please use the following format when addressing your mail: 
First Name, Last Name
460 Pierce Street
Room Number, ID Number
Monterey, CA 93940
Munras Instagram: @miis.on.munras