Fall 2018 Center for the Blue Economy Speaker Series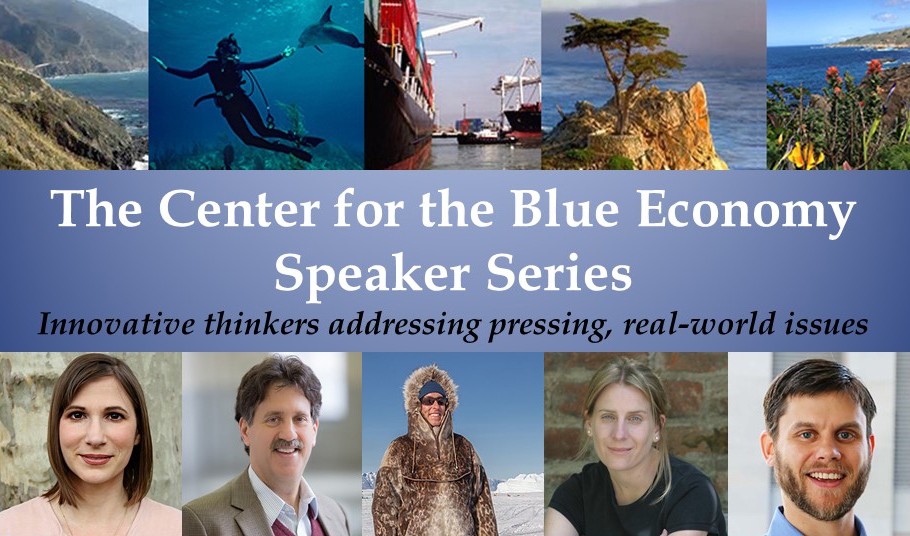 Each fall, the Center for the Blue Economy hosts a speaker series that brings creative, pragmatic, and practice-based professionals to campus to inform and support the students in the International Environmental Policy program.
All lectures are free and open to the public.   Lectures are typically held on Tuesday evenings,  6:00pm-7:30pm in the McGowan Building, room 102.   Upcoming speakers include Becky Pearson of the Great Lakes Observing System, Ambassador David Balton of the Woodrow Wilson Center's Polar Initiative,  Lawrence Hislop of the World Climate Research Programme, Dr. Maria D'Orsogna, Professor of Physics and activist who fought and won against big oil.  Topics range from Social Vulnerability and Equity in Coastal Climate Adaptation, to Arctic Research and Climate Change, to the future of clean shipping.  
For More Information