CTEC Welcomes J.M. Berger and Sam Jackson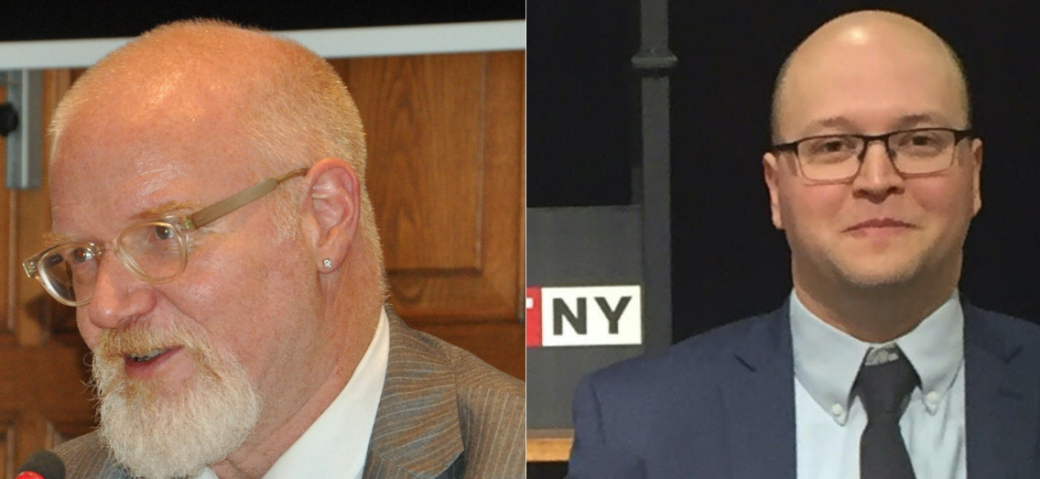 The Center on Terrorism, Extremism, and Counterterrorism (CTEC) at the Middlebury Institute for International Studies, Middlebury College is thrilled to announce that J.M. Berger and Dr. Sam Jackson are joining our analytic team as Senior Research Fellows.  
J.M. Berger is a world-renowned expert whose writings on extremism have helped define the field. He has written extensively about ISIS, misinformation, and the intersections of extremism and artificial intelligence. Dr. Sam Jackson is an established expert in anti-government extremism, specifically, the Oath Keepers and also specializes in analyzing extremism in social media and other online spaces.
Their presence, alongside Dr. Amy Cooter, CTEC's Director of Research, Academic Development, and Innovation, positions CTEC as the premier center for analyzing anti-government extremism from across the political spectrum, keeping CTEC at the forefront of mitigating violent anti-democratic threat actors. CTEC's director, Jason Blazakis notes that "CTEC's experts will enhance the academic development of researchers at both Middlebury Institute and Middlebury College who are committed to preserving democratic ideals."
About the Center on Terrorism, Extremism, and Counter-terrorism (CTEC)
CTEC is a research center that applies advanced analytical approaches to deepen academic, tech, and policymakers' understanding of challenging emergent extremism threats. Founded in 2018 and based at the Middlebury Institute of International Studies, CTEC researchers mentor the next generation with internship and Fellowship opportunities for students in the Nonproliferation and Terrorism Studies degree program. CTEC is a mixed-methods research center, meaning that our experts and students use analytic tradecraft, data science, and linguistics to closely examine extremist patterns and trends. CTEC is poised to remain at the forefront of terrorist threat mitigation as center experts work with legislators, law enforcement entities, and intelligence agencies to build safeguards against oncoming risks associated with anti-government extremist actors.