Next Application Deadline October 1
Translation and Localization Management is on the cutting edge of technology, thanks to our strategic partners who graciously provide access to desktop, server, and cloud-based software.

BWX 
BWX is a beast when it comes to crushing the challenges of localization management. It merges a full translation management system with business and quality management aspects into a single framework. This means you have connectors, file filters, parsing, segmentation, and a translation editor/productivity environment, as well as all the business side with an incredible degree of automation. With BWX you can automate your entire workflow management including quoting, dispatch to vendors or agencies. invoices and payables. BWX has a unique approach to quality that tracks all changes performed to your content at each iteration and generates data at a user level that can be used to leverage optimal job placement based on our user localization efficiency rating. BWX also has a wide range of connectors including Adobe Experience Manager, GitHub, Drupal, WordPress, Eloqua, and others. It really is a work-horse when it comes to localization. Its genesis really has always been about getting rid of the nasty back-office work involved in localization, successfully tackling ultra-large use cases with more than 100k assets in a project, and creating governance around small, medium, and large localization programs both for translation agencies and enterprises

Crowdin
Launched in 2008, Crowdin is a cloud localization management solution for teams that want to move fast, power their existing workflows with localization, and make translations in parallel with product development. Currently, more than 1,000,000 people use Crowdin to translate, manage, and organize localization projects. Crowdin has great features and integrations to fit the localization needs of teams and companies of any size. Crowdin's passion is to keep it simple and "WOW" with the outstanding user experience. TLM students use Crowdin in Localization Practicum, a second-year course in which they operate Globe Multilingual Services, a full-service translation and localization agency within the Institute. Crowdin makes it possible for TLM students to more efficiently manage large-scale translation and localization projects for Globe non-profit partners.

memoQ server
memoQ (formerly Kilgray) is the world's fastest-growing translation technology vendor. The company was established in 2004 by three Hungarian language technologists. memoQ spent the first four years working on the technology and made its large-scale debut in 2009. Today, memoQ has six offices in five countries—Hungary, the United States, Germany, France, and Poland—and its staff has the best track record in the industry. memoQ's staff brings decades of experience from the design and marketing of other translation tools such as Lionbridge Freeway™, Idiom Worldserver™, SDL Trados™, and SDL Passolo™. Kilgray's development team is headed by renowned Microsoft professionals who have also authored several books on Microsoft technology. memoQ has provided the Middlebury Institute with the latest version of it's server along with enough licenses so that all of our faculty and students have access.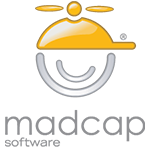 MadCap Software
Founded in early 2005 and based in San Diego, California, MadCap Software is a trusted resource for thousands of companies around the globe for single-source, multichannel authoring and publishing solutions, including multimedia and translation management. Their products are used to create corporate intranets, online help systems, policy and procedure manuals, video tutorials, knowledge bases, ebooks, user guides, and more. Their services include product training, consulting services, translation and localization, and an advanced developer certification program. MadCap has graciously offered the Middlebury Institute TLM students licenses to install and use MadCap Flare and Lingo.

Phrase
Phrase is the company behind Phrase TMS and Phrase Strings, two translation environments designed for corporate translation departments, translation companies, software developers, and translators. Both platforms include translation memory, term base support, a translator's workbench, and integrated machine translation. Phrase (originally called Memsource) was founded by David Canek in Prague, the Czech Republic, in 2010. The goal was to develop a cloud-based translation environment that would be easy to use yet full-featured and that could be provided as a service to the entire translation supply chain: translation buyers, translation agencies, and translators. Professor Troyer says that "Middlebury Institute TLM faculty and students find that both Phrase platforms are intuitive to learn for project managers, software engineers, and linguists, and to have such advanced features available in a cloud-based tool is simply amazing, not to mention the Phrase TMS cross-platform editors for Mac, Windows, and Linux." Phrase has provided the Institute with free access to the Phrase Academic program.

Transifex
Transifex breaks down language barriers by making localization accessible to everyone. Their goal is to enable companies to make a difference on a global scale. The site hosts thousands of active translation projects and supports more than 450 languages. Transifex makes it easy for anyone to translate common software formats used in mobile and desktop software localization. Transifex Live enables translation directly on a website, so translators see the text in the correct context, which reduces translation errors and improves quality.  TLM students use Transifex in their Localization Practicum, a second-year course in which they operate Globe Multilingual Services, a full-service translation and localization agency within the Institute. Transifex makes it easy for TLM students to manage translation and localization projects in which the source content is frequently updated.
Wordfast
Wordfast LLC is a private company based in the U.S. The company develops Wordfast and provides related services. The first version of Wordfast was released in 1999. At that time, there were only a few TM software packages available, at steep prices. The initial idea was to develop a power-to-the-people TM package at an affordable price. Today, Wordfast is used by over 35,000 translators worldwide in practically all languages. Wordfast is widely used in the academic world for training students in translation technology, including students at the Institute. Current students have access to Wordfast Pro at no charge while they are students, and the software is used in computer-assisted translation courses. Upon graduation, they can purchase Wordfast Pro at a price that is extremely affordable at a time when many are just launching their translation careers.
XTRF
Established in 2010, XTRF is designed and developed by people who know the language industry inside out. They are all too aware of how stressful and tedious configuring multiple multilingual projects across various time zones can be—and that's their secret weapon. From seamless integration with industry-standard CAT tools to built-in and feature-rich partner portals for customers and suppliers—their innovative platform covers all bases. As one of the fastest-growing translation management systems on the market, they deliver immediate time and cost savings to over 350 translation companies, corporate language departments, and public organizations across the globe.