IEM Practicum and IPSS Internships for Fall 2020 Announced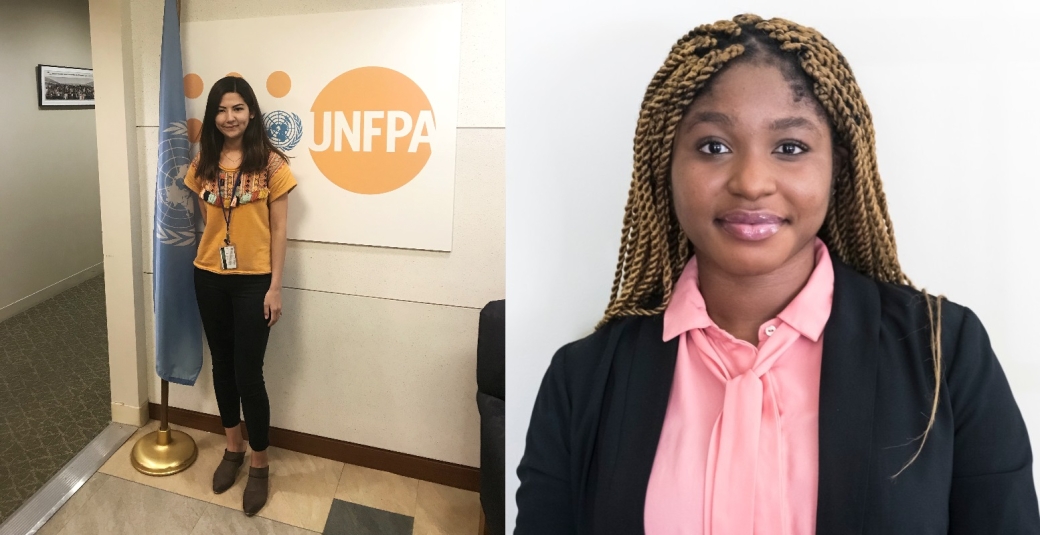 For Fall 2020, a total of 34 Middlebury Institute of International Studies at Monterey students will participate in our distinguished semester-long immersive learning programs, working virtually with organizations around the country and the globe.
Domestically, students are working with organizations as close as Monterey, CA and as far away as New York, NY. Top cities include 8 positions in the Monterey Bay Area, 5  in the San Francisco Bay Area, 6 in the DC Metro Area, and 5 in the Greater Los Angeles Area. Internationally, students are working virtually with organizations in France, Switzerland, and New Zealand.
Programs include the International Education Management (IEM) Practicum and the International Professional Service Semester, (IPSS).
Below is a list of current participants, their organizations, and their locations.
Name
Placement
Location of Org .
Sara Caplan
University of Nevada, Las Vegas
Las Vegas, NV
Carisa Crittendon
Institute for Study Abroad
Indianapolis, IN
Olivia Francis
Portland Community College
Portland, OR
Jennifer Gerardi
Washington State University
Pullman, WA
Emily Hoang*
Baby2Baby
Los Angeles, CA
Kira Lemons
 
University of California, Santa Cruz
MIIS, Immersive Professional Learning
Santa Cruz, CA
Monterey, CA
Beth Magyar
SOS Outreach
Incline Village, NV
Hinda Majri
 
California Institute of the Arts
VIA
Santa Clarita, CA
Palo Alto, CA
Maria Mongelluzzo
Frontiers Abroad
New Zealand
Kathryn Murata
Leeward Community College
Honolulu, HI
Thi Nguyen
DC Immersion
Washington, DC
Victoria Pham
Golden West College
Los Angeles, CA
Alexandra Ramos Lopez
Monterey Peace and Justice Center
Monterey, CA
Alexandra Roman
Syracuse University, Strasbourg Center
Strasbourg, France
Jose Romero*
MiraCosta Community College
Oceanside, CA
Charlotte Roulet
MIIS, Student Services
Monterey, CA
Seth Tanen
Smithsonian Folkways Recordings
Washington, DC
Milira Tillman
Alliance Française
Louisville, KY
Linny Tran
University of California, Irvine
Irvine, CA
Rachel Webber
Sciences Po Bordeaux
Bordeaux, France
Sayre Weir
University of Georgia
Athens, GA
Winsor Yang
University of California, Berkeley
Berkeley, CA
Aleena Yunuba Hammack
Camp Fire National Headquarters
Kansas City, MO
* indicates joint IEM/MPA student
 
Name
Placement
Location of Org.
Janet Kung
 
Carmel River Watershed Conservancy and
Environmental Defense Fund
Carmel, CA
San Francisco, CA
Charles Montesa
Community Builders for Monterey County
Monterey, CA
Agostina Ntow
United Nations Population Fund (UNFPA)
New York, NY
Cassandra Otero
National Network for Immigrant and Refugee Rights
Oakland, CA
Anne Otfinoski
Save the Waves Coalition
Santa Cruz, CA
Marco Pura
US State Department
Washington, DC
Ali Seidel
Lumentum Corporate Social Responsibility Team
San Jose, CA
Susan Stalter
National Defense University, College of Int'l Security Affairs
Washington, DC
Cameron Steagall
Center for Climate and Energy Solutions (C2ES)
Port of Stockton
Arlington, VA
Stockton, CA
Bailey Warren
 
Wildcoast and 
International Union for Conservation of Nature
San Diego, CA
Gland, Switzerland
Isabel Zaragosa
Conservation International
Washington, DC