Middlebury Institute Students Share Experiences from Remote Summer Internships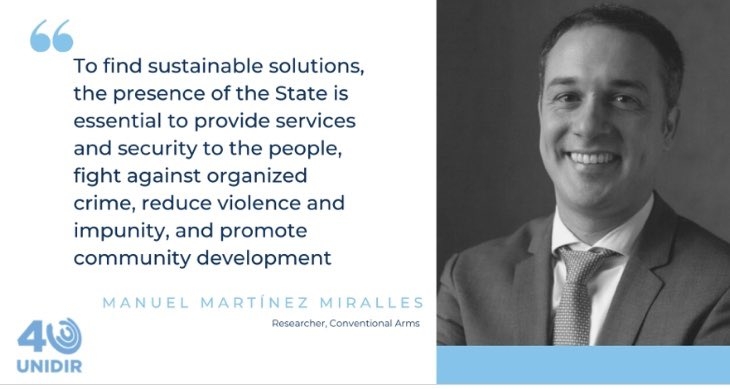 This summer, 13 MIIS students participated in immersive learning experiences through projects with international organizations. These fully-remote positions connected students with professionals as near as Monterey and, domestically, as far as New York. Internationally, students worked with clients in Switzerland and Malawi.
Jan Knippers Black Human Rights Watch Fellowship
From June to August, Isabelle Zaragosa (IEP, '20) interned with Amnesty International USA for an eight-week assignment in Washington, DC. According to Amnesty International, interns engage in human rights research and advocacy including but not limited to developing and implementing advocacy strategies and materials, contact with governmental bodies and officials, conducting legislative research, drafting memoranda and briefing documents, blogs, managing databases, analyzing emerging areas of relevant law and government policy, tracking the progress of legislation in the United States Congress, and learning about the international human rights framework.
Zaragosa said about her experience, "The position with AI allows me to actively practice the skills and theorems that I have learned in the realm of conflict resolution."
Amnesty International is an international non-profit organization founded in 1961 that focuses on human rights issues. The Jan Knippers Black Human Rights Protection Fellowship Award is funded by the Jan Knippers Black Fund for Human Rights Protection which was established in 2018 in the name of Professor Jan Knippers Black – writer, teacher, and life-long campaigner for human rights; she served 28 years on the MIIS faculty and six years on the national board of Amnesty International. Every summer one Middlebury Institute graduate student is funded to complete a summer internship at Amnesty International USA in Washington, DC. 
Team4Tech
From May to August, Anissa Monteon (MPA, '21) and Fatima Sayeh (MPA, '21) worked with Team4Tech to help guide their third immersive service learning project with a team of 10 undergraduate students from Middlebury College and Macalester College. The team helped to develop offline learning resources in STEM for a nonprofit partner organization in Malawi.
"Working with Team4Tech was an amazing and immersive experience where I learned about the operations of the organization, supervised a sub-team of undergraduate interns, and worked with a nonprofit partner in Malawi," Monteon said of her experience.
Team4Tech is a California-based nonprofit that helps education-focused NGOs working in the developing world to increase their impact and improve the quality of education in their local communities.
Care Consulting
Shannon Casey (MPA/ITED '21), Gabe Pike (IEP, '21), and Ash Hammad (IPD/ITED '20) worked with Care Consulting this summer. Emily Davydov (MPA, '13) coordinated their activities. The students helped research and design a women's empowerment initiative for a popular international spice company. CARE Consulting helped develop the spice company's Purpose-Led Performance Strategy and created a framework and roadmap for a company standard that brought together our analysis of social and environmental risks, the Sustainable Development Goals, and certification standards. CARE Consulting provides training, technical assistance, consultation, research and evaluation services to non-profits; federal, state and local government agencies, and corporations.
CARE Consulting will also be hosting MIIS students for a January 2021 consultancy project.
United Nations Institute for Disarmament Research (UNIDIR) in Geneva, Switzerland
From June to September 7 students from the NPTS, IPD, and MPA programs participated in research for UNIDIR. Manuel Martínez Miralles (IPD/MPA, '13) coordinated their activities. He has worked as a researcher for UNIDIR in Geneva, Switzerland since 2018. The main project objective was to produce background research that unpacks the economic dimensions relevant to ammunition safety and security risks- including costs related to unplanned explosions, ammunition diversion and misuse, ammunition management programs, and development of new technologies for risk mitigation.
The following research presentations were given by students at the conclusion of their project:
Quantifying the Risk of Diversion: a Proxy Risk Scoring Model by Emily Christian (NPTS, '21) and Alex Karmin (NPTS, '21)
Exploring the Direct and Indirect Costs Associated with Unplanned Explosions at Munitions Sites by Jane Eklund (IPD/MPA, '21)
Overview of Costs for Effective Through-life-Management of Ammunition by Jackson Dzus (NPTS, '21)
How Much States are Investing in PSSM and Destruction Programmes to Prevent Ammunition Explosions and Diversion? by Keily Ramirez (IPD, '21) and Steisha Monderoy (IPD, '21)
Ammunition Control Technologies by Agostina Ntow (IPD, '21)
The office of Immersive Professional Learning plans on offering 2-4 team virtual internship opportunities in January 2021 for students to gain experience and connect with alumni.