The Middlebury Institute Joint MPA/MA International Education Management provides a multidisciplinary approach to education within the international development context.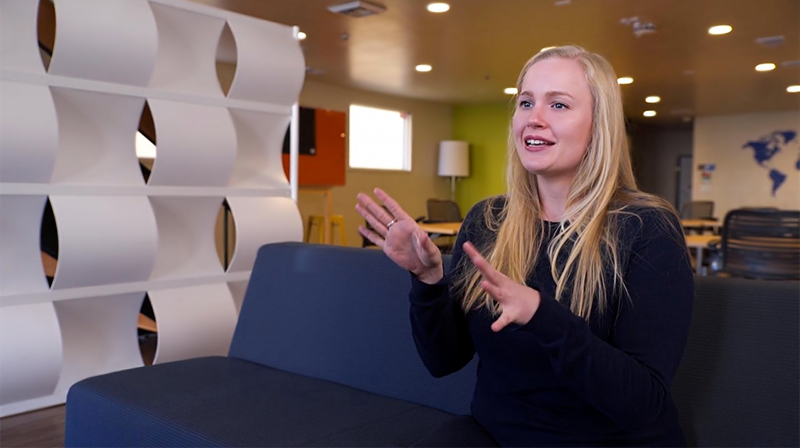 If you're interested in a professional career at the intersection of education, development, and international exchange, you can earn both a Master of Public Administration (MPA) and a Master of Arts in International Education Management (IEM). You'll gain practical skills and tools while building in-depth management competencies for educational programs in a globalized world.
Guaranteed $10K Scholarships
Thanks to the generosity of our donors, we guarantee a minimum $10,000 per year scholarship (prorated by program length) to all Joint MPA/IEM students who request scholarship consideration in their online application. You may also receive additional merit and need-based scholarships depending on the strength of your application and your financial situation.
If you qualify for multiple guaranteed scholarships, please visit our tuition page for details on how your scholarship will be awarded.
Integrated Curriculum
The integrated curriculum helps you develop foundational and advanced skills in international education and development, communications, and language study. Students gain valuable work experience by completing a professional practicum that can last from four to six months. Improving language and/or intercultural competence is central to all degree programs at the Institute, and students take courses taught in their chosen language of study and courses in intercultural studies. See the curriculum for more details.
Our Faculty
You will have access to faculty members from multiple degree programs who are experts in fields such as international enrollment, education development, and consulting. In addition to their academic roles, many are actively engaged in their respective professional fields.
Program Duration
The Joint MPA/MAIEM is a five-semester, 70-credit program.
Careers and Internships 
Our graduates work in a range of professional capacities at universities, colleges, governmental and nongovernmental education organizations.
April Danyluk
Current Employment: Senior Consultant, Booz Allen Hamilton (Honolulu, Hawaii)
Employment at Graduation: Independent Consultant, JLO Consulting, LLC working with the Center for Civil-Military Relations, Department of Defense (Remote)
Institute Immersive Learning: DPMI Certificate in International Development and Social Change (Washington, D.C.)
Institute Advantage: The joint degree in public administration and international education management neatly aligned with my professional goals. I appreciated the small class sizes, accessible professors, and pedagogical focus on practical skill building and client-based projects. The amazing alumni network is wide-ranging and well connected, and it has served me well. The Institute prepared me to be a professional.
Expertise: The intersection of education, peace building, and security cooperation
Tuition and Fees
The Joint MPA/MAIEM is a five-semester program. Students are enrolled full time during the first four semesters and half time during the final semester. 
Visit our tuition and fees page for detailed information.
Next Steps