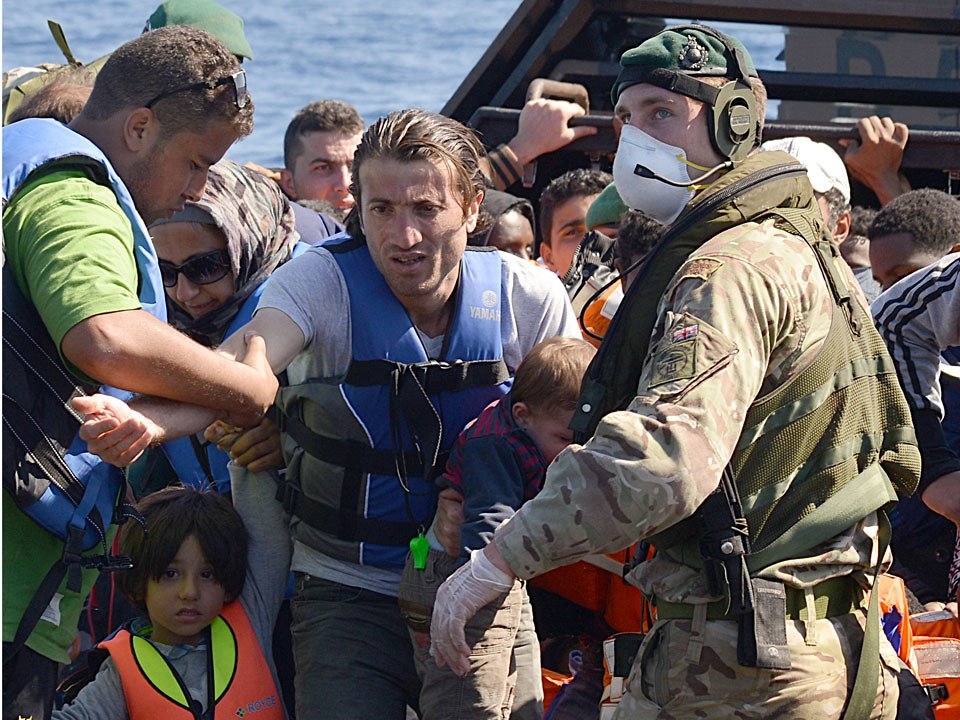 Middlebury Institute International Policy and Development student Isabella Lloyd-Damnjanovic's MAIPD '21 class research project on the real life and death implications of the policy to criminalize migrant search-and-rescue operations in the Mediterranean has been published by the highly respected Migration Policy Institute.
Her paper titled Criminalization of Search-and-Rescue Operations in the Mediterranean Has Been Accompanied by Rising Migrant Death Rate is published in the Migration Policy Institute's Migration Information Source online journal.
"I have conducted research on migration policy changes in the Mediterranean since undergrad," shares Lloyd-Damnjanovic who earned a B.A. degree in sociology from Princeton University where she first began following the EU's policy response to the 2013 Lampedusa tragedy. "When I took Professor Akaha's course on international migration policy last semester, I decided to investigate how this policy shift toward securitization has since impacted the journey for migrants and asylum seekers.
"Isabella's work is always first-class, and publishing a paper of this caliber by such a world-renowned institute is an unusual accomplishment at this stage in her career," shares Professor William Arrocha.
Lloyd-Damnjanovic adds that she is "very interested in migration policy in border zones, where migrants' human rights are often threatened or violated." After graduating from the Middlebury Institute next spring, she plans on attending law school to study comparative migration and human rights law.
A translation of "Kafka Knocks at the Door," a short story by Colombian author John Better by Middlebury Institute Translation and Interpretation student Michelle Mirabella MATI '21, was recently published in the journal Your Impossible Voice. This is her third publication in six months.
Middlebury Institute students Carisa Crittendon and Alexandra Roman partnered with Professor Katherine Punteney to launch a new publication dedicated to Case Studies in International Education.
International Education Management students Sayre Weir and Milira Tillman were only a few weeks into their graduate studies at the Institute when they started collaborating on the now published collaborative research project with Professor Paige Butler.