Middlebury Institute Community Mourns Loss of Student Mike Donnelly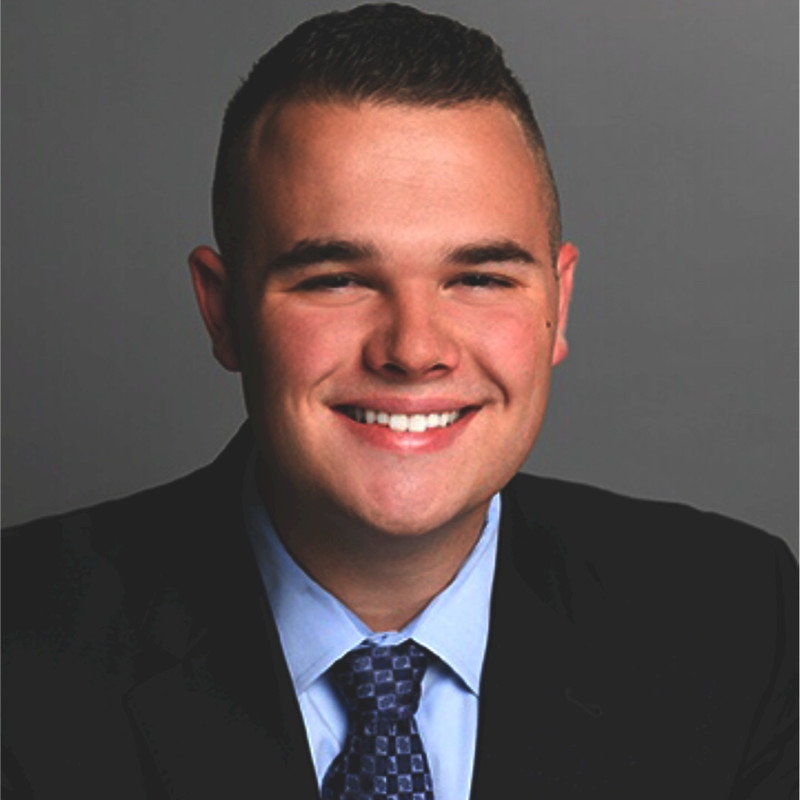 Middlebury President Laurie L. Patton shared the sad news of the passing of Middlebury Institute of International Studies student Michael (Mike) Donnelly in a letter to the community on June 30. Mike died as a result of complications of acute leukemia on Sunday, June 28, at Stanford Hospital, just six days after he was diagnosed with the illness. 
Mike was a "very much loved" and integral member of the Center on Terrorism, Extremism, and Counterterrorism (CTEC) team and quickly became the lead graduate research assistant on its online extremism initiative. He spent long hours on projects with meaningful, positive impacts on the world, even while studying for his degree in nonproliferation and terrorism studies. Kris McGuffie, his friend and supervisor, called Mike a natural leader who brought out the best in his colleagues. She said, "In addition to his considerable contributions to our research, he brought an infectious humor and dedication to his loved ones and peers." 
Mike was passionate about learning as much as he could about terrorism, insurgencies, organized crime, financial crime, and hybrid warfare. He was thrilled to be on the front lines of extremist and disinformation research. Additionally, Mike credits CTEC with his exposure to data science, machine learning, and artificial intelligence. Mike's mother, Liz Donnelly, said Mike's new career path and work at CTEC brought "much joy" to his life.  
Professor Moyara Ruehsen called Mike an extraordinary person. In addition to his work at CTEC, he served as the vice president of the Terrorism Studies student club and was deeply involved with activities related to his financial crime management specialization. Professor Ruehsen selected Mike to represent the program at a professional event in San Francisco, noting that he was dedicated to his work and determined to make this world a better place through his counterterrorism research. She said, "While he already made a positive impact in his tragically brief life, he was destined to do so much more. His passing is a real loss to the profession, not just our community." 
Colleague and friend Alex Newhouse called Mike "an incredible student, a researcher with a knack for understanding the nuances and oddities of extremism and terrorism, a person driven by a strong sense of a better future." He was also a great friend—quick to laugh, quicker to drop everything and offer help. 
Mike grew up in Northern California, in both the San Francisco Bay Area and the Sacramento area. He earned his undergraduate degree in criminal justice from California State University in Sacramento. In his downtime, he loved to hike and surf, and while studying at MIIS, he enjoyed relaxing on Monterey's beaches with his partner, Crystal Jones, and MIIS friends. 
Mike is survived by his parents, Liz and Pat Donnelly, his sisters, Jacki Parker and Nichole Cabutage, and his partner, Crystal Jones. They wish to relay their gratitude for the outpouring of support from the Middlebury community when Mike was first diagnosed with leukemia.  
It is especially difficult for all of us not to be able to gather physically at this time to share our memories of Mike. We are working on organizing an online student grief support session, and Ashley Arrocha from Student Services will be in touch soon with this information. I also want to remind you of our confidential counseling and referral services. If you would like additional support, I encourage you to reach out to us. 
Students, please visit our Well Connect site or call 866-640-4777. Counselors are available 24 hours a day, seven days a week. 
Faculty and staff, please visit the Employee and Family Assistance Program site or call 800-828-6025, 24 hours a day, seven days a week. (The code is Middlebury College.) 
We will be in touch soon with plans to honor Mike's memory and his deep contributions to our community.
With sympathy,
Laurie L. Patton