The International Development and Social Change program is for aspiring professionals who are seeking additional skills in program Design, Partnering, Management, and Innovation (DPMI).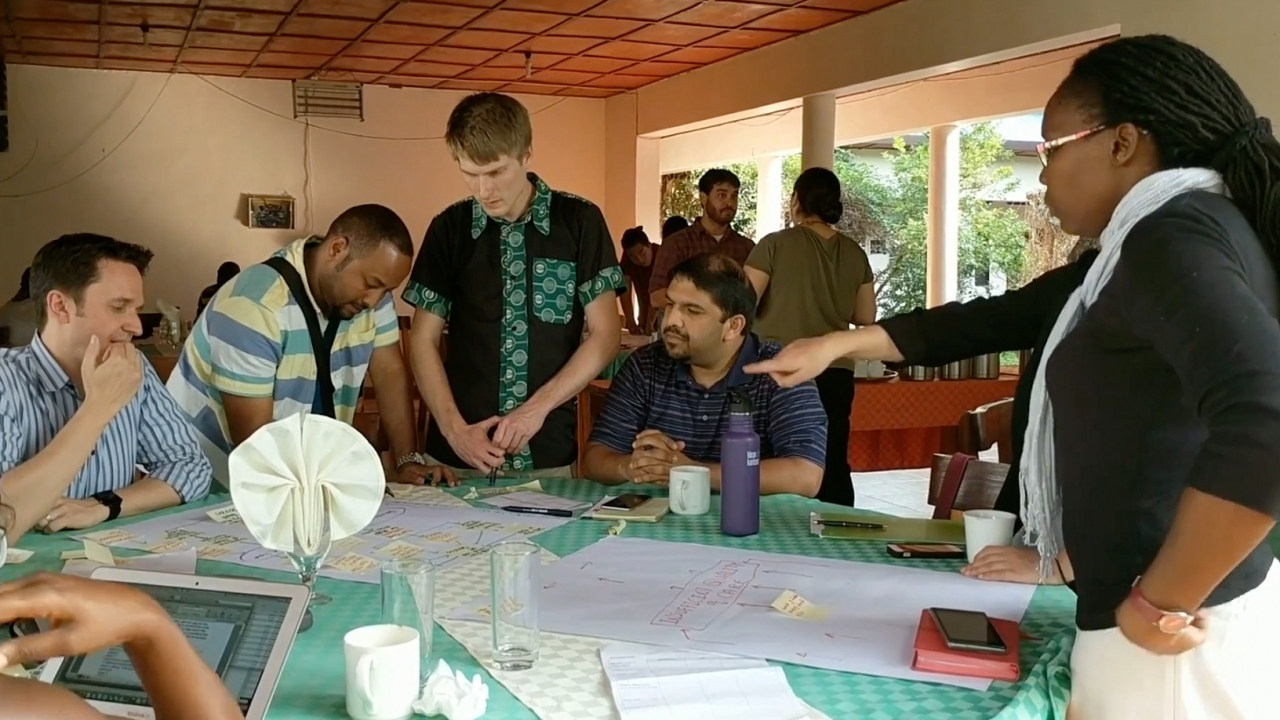 Overview
You will gain the program design, evaluation, strategic partnering, and facilitation skills needed to launch a career in international development, becoming part of a global network of more than 1,000 alumni tackling the world's most pressing problems.
Learn to design and monitor real-world projects.

Facilitate participatory community development.

Promote social entrepreneurship and strategic partnering.
Upcoming Programs
Monterey: January 6-22, 2020 (2.5 weeks) - MIIS and Middlebury College Students Only
Priority deadline September 15; Final deadline October 31
Kenya: May 4-14, 2020 (1.5 weeks-Last Sprintensive module) MIIS and Middlebury College Students and Alumni
Sitka, Alaska: August 5-14, 2020 - MIIS and Middlebury College Students and Alumni
Washington, DC: June 1-5, 2020 (1 week)
Apply
Current students, professionals, and career changers should apply by the above deadlines. 
There is no fee to apply. A deposit is due two weeks after admission to confirm your place in the program. Full payment is due four weeks prior to the program start date. For more information, contact us at dpmi@miis.edu or 831-647-6417. 
Curriculum
The curriculum encourages learning in a highly interactive, participatory, and participant-centered community through two-three intensive modules:
Designing and Managing Development Projects
Learn to design and assess projects that foster sustainable development. Simulations and case study exercises familiarize students with project development approaches widely used in bilateral and multinational organizations including USAID, the World Bank, and UNDP.
Social Entrepreneurship and Strategic Partnering
Use the tools and techniques of network analysis, strategic partnering, and social entrepreneurship to plan innovative solutions to major development challenges.
Facilitating Participatory Development (3-week program only - Monterey)
Learn the roles of facilitator, trainer, and change agent to transfer skills to communities so they can conduct their own training programs.
Locations
Monterey
This is where the program was launched, and here you will convene on the Institute's international campus to begin your training, within walking distance of the wharf, beach, and historic downtown. Course is offered Monday-Friday from 9 a.m.–5:30 p.m. except on Wednesdays when the training takes place 1–7 p.m.
Washington, D.C.
In the heart of Washington, close to development organizations, government offices, and famous landmarks, you will build your professional network while designing a project to solve a problem. Working in teams, you will expand your social capital skills and explore power dynamics. As an innovator and problem-solver, you will strengthen your leadership skills to collaborate for positive change. Course is offered Monday-Friday 9-5pm. There is a welcome reception with Dr. Beryl Levinger the Sunday evening before the training starts. The training will take place at the Middlebury DC Center in downtown DC located at 1400 K Street. 
Kenya
With a focus on local systems approaches, you will build skills in project planning, facilitation, partnering , and social marketing for international development projects. Seven days of intensive classroom instruction will establish your base of knowledge and allow you to apply it to a real-world client project. You will work alongside African professionals from well-known NGOs and their organizational partners. The training takes place all day from roughly 9–5 p.m. with group activities scheduled on the weekends. Learn more about DPMI in Kenya.
Cost*
3 weeks (Monterey, January 2020): $500 for MIIS and Middlebury College students
2 weeks (Kenya, May 2020): $3,500 ($2,300 MIIS and Middlebury College students/alumni)—includes double-occupancy lodging and 2 meals per day
1 week (DC, June 2020): To be announced in October 2019. 
3 weeks (Sitka, Alaska, August 2020): To be announced in October 2019. Open to MIIS and Middlebury College students and alumni.  
*Unless noted, program fee does not include room and board. 
Faculty
Our instructors are engaged teachers with substantial professional experience in diverse international settings.
Beryl Levinger (Save the Children, CARE, AFS, World Bank)
Evan Bloom (Root Change, Pact)
Aimee Maron (Ashoka Changemakers, Pact, United Nations)
Matt Reeves (Pact, Aga Khan)
Munir Ahmad (Aga Khan)
Partners
We partner with leading organizations that share aligning visions. Typically, partners send participants to our program annually or are hosts of a specific training module. Past partners have included the following:
Aga Khan Foundation

The American University in Cairo

Ashoka

Davis United World College Scholars

Global Health Corps

Locus

Partners in Health

Peace Corps

Rotary Peace Fellowship
Request Info
To learn more about the program complete this form, contact dpmi@miis.edu, or call (831) 647-6417.