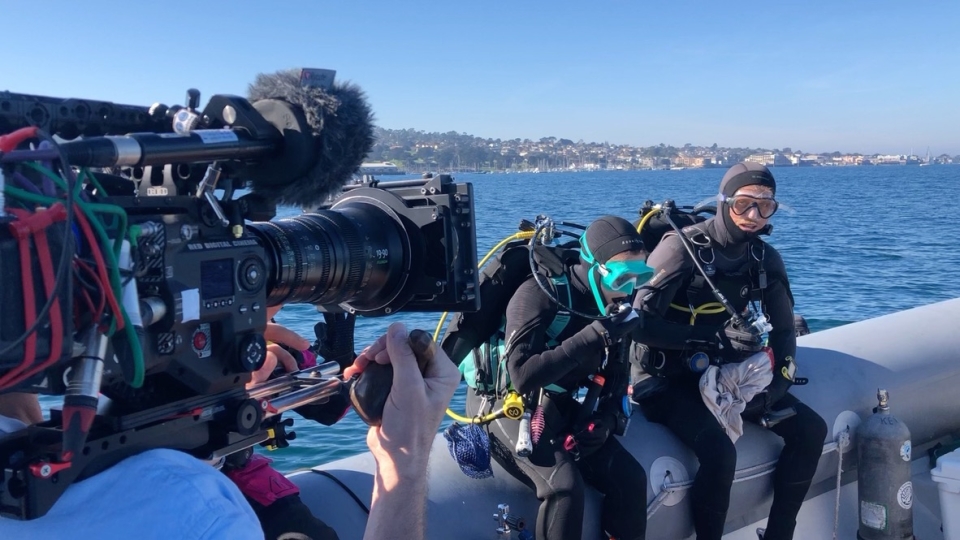 For graduate students, the chance to gain professional experience and field-specific knowledge through real-world opportunities is invaluable.
Students enrolled in the Environmental Policy masters program who are pursuing the specialization in Ocean and Coastal Resource Management are eligible for funded Center for the Blue Economy positions throughout the year, with full-time positions during the summer and during their practicums. The CBE Summer Fellows process begins in early spring to identify opportunities with innovative and internationally recognized marine organizations. The center provides a list of possibilities, and students may suggest additional fellowship organizations. Each project must positively affect ocean and coastal sustainability, help the host organization fill a critical need, and better prepare our students for their future careers. Below is a list of our most recent summer fellows. Their stories, along with tales from our CBE Summer Fellows and past fellows can be found at our CBE Summer Fellows Blog. 
Center for the Blue Economy 2022 Summer Fellows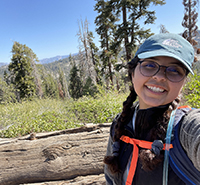 Student name:  Marissa Castro
Environmental Defense Fund
San Francisco, California, USA
June 14-August 16, 2022
Marissa will be a fully embedded member of EDF's Fishery Solutions Center. She will be supporting the development of innovative tools that will provide fishery decision makers with the ability to advance climate resilience. Projects include working with regional staff to develop and refine technical tools, conducting research and interviews to ensure science-based tools reflect best practices while promoting just and equitable fisheries, and delivering presentations and trainings to EDF Staff and other partners to facilitate uptake of EDF tools.
---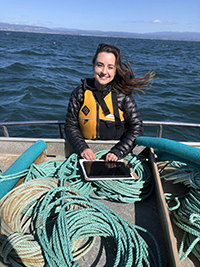 Student Name:  Kacy Cooper
California Kelp Restoration Corps/
Giant Giant Kelp Restoration Project
June 1-September 3, 2022
Monterey, California, USA
The California Kelp Restoration Corps (CKRC) is a 501(c)3 organization in Monterey, California with the mission to protect and actively restore California's kelp. It was incorporated in February 2022 and oversees the implementation of the Giant Giant Kelp Restoration Project at Tankers Reef (G2KR). G2KR is a citizen-science kelp restoration project in Monterey, that has been permitted to cull urchins on a two-acre project area and document the regrowth of kelp.
Kacy Cooper began volunteering for the project in June 2020 by leading community outreach efforts and enhancing the projects organization and management strategies. She now serves as Secretary of the Board. During the Spring 2022 Semester, Kacy took an Organizational Development and Leadership Course at MIIS, where she analyzed the CKRC and developed a strategic planning process to enhance the organization. Her goal during the internship this summer is to work with other board members of the CKRC to enhance the organization's long term planning efforts and organizational structure to accommodate future growth goals.
---
Student Name:  Ben Dorfman
Environmental Defense Fund
May 25th-August 12th, 2022
San Francisco, California, USA
Ben will work with EDF to determine the feasibility of quantifying blue carbon within the territorial waters of less developed countries that have contributed little to climate change yet are bearing the brunt of the adverse impacts of climate change to reduce the financial burden on these countries of complying with their climate stabilization commitments. Ben will search for literature and data necessary for quantifying blue carbon at the EEZ scale, identify target countries (e.g. according to data richness and need to increase NDCs), and describe the information gaps that need to be filled to make this concept viable and credible. Some countries are already accounting for blue carbon, so we would critically evaluate these and use improved accounting systems to carry out assessments for priority geographies.
---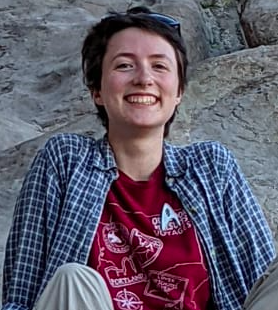 Student Name: Mallory Hoffbeck
SEARCH: The Study of Environmental Arctic Change
May 21-July 19, 2022
Monterey, California, USA
As a research assistant at SEARCH, Mallory is co-writing a literature review paper on co-production of knowledge in the Arctic, organizing SEARCH's bibliography database, and assisting the executive committee with many other aspects of the project.
---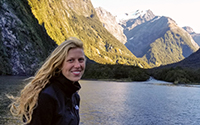 Student Name:  Liz Hofius
Save the Waves
June 7-August 31, 2022
Santa Cruz, California, USA
Liz will be assisting with two projects with the Save the Waves Coalition. The first project is aimed at informing policy and management around climate vulnerability of California's natural surfing capital. There is a pressing need to estimate the value of California's surfing economy, its vulnerability to climate change, and the policy choices that will maintain its value when making policy and planning for sea level rise and coastal adaptation across the state. Importantly, it is necessary to understand not just the physical changes in these natural resources, but the behavioral responses of local communities and coastal tourists to these changes, and the socioeconomic impacts that result. Liz will assist with examining and collecting data from many sources including, but not limited to, historically observed conditions and climate change vulnerability projections, existing management frameworks, and economic survey instruments.  From the valuation data, a functional benefit transfer model will be developed, by which coastal managers and policy experts can derive credible estimates of the value of surfing in alternative locations, and at the state level (Project Tasks 5 and 6 - aligned with OPC Goal 4). Integrating the economic information with estimates of surf break vulnerability will enable further exploration of key policy considerations, including potential measures to reduce vulnerability of individual surfing destinations, at both the site and locality level (Project Task 6 - OPC Goals 4 and 2), as well as policy recommendations to improve access to surf amenities to benefit disadvantaged communities. 
The second project that Liz will be assisting with is a collaboration between Save the Waves, Surfrider (along with Sea of Clouds) and other non-profit groups and agencies to create a network of Surfing Protected Areas across California as a solution to protecting California's recreational coastal economies and ecosystems and achieve the 30 x 30 goals outlined by the Governor. Liz will help define a strategy and structure for how a network of surfing protected areas can be created within the California policy context, and build external support for the concept. While assisting with these projects, Liz will be compiling and organizing necessary background information and supporting weekly meetings.  
---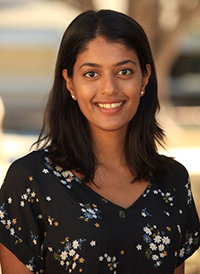 Student Name:  Prati Rosen
National Oceanic and Atmospheric Administration, Marine Protected Areas Center
June 6, 2022 – August 19, 2022
Silver Spring, Maryland, USA
Working with the National Marine Protected Areas Center and Office of National Marine Sanctuaries, the intern will explore if, how, and where, marine carbon dioxide removal (mCDR) could be deployed in National Marine Sanctuary waters and the authorities that sanctuaries have in regulating, permitting, and deploying such technologies. Participant will gain practical and technical experience in the application of marine carbon dioxide removal technology and planning to marine protected areas, as well as developing skills in policy applications, protected area manager engagement and leadership support.
---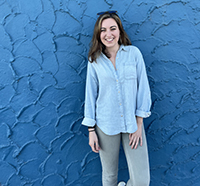 Student Name:  Molly Ryan
Permanent Mission of Vanuatu to the United Nations
June 13-September 5, 2022
New York, New York, USA
Vanuatu has announced its intentions to take on the campaign to seek an Advisory Opinion from the International Court of Justice on the issue of climate change and human rights, specifically to seek clarification of the legal duties of large emitters of greenhouse gases with respect to present and future generations. The campaign seeks to put this as a resolution to the United Nations General Assembly where all countries will be asked to vote on the Vanuatu proposal. Seeing greater leadership from states in supporting this resolution will be crucial for success. The Fellow will assist the Vanuatu legal and communications team on this campaign.
---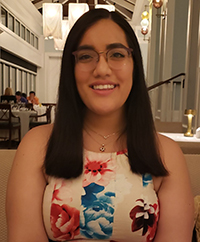 Student Name:   Megan Spitzer
NOAA Florida Keys National Marine Sanctuary
May 30-August 16, 2022
Key Largo, Florida, USA
Megan is working with Florida Keys National Marine Sanctuary to conduct a Needs Based Assessment of their Blue Star Program. Blue Star partners with local diving and fishing operators in order to implement more sustainable practices and education through their certification voluntary recognition program. Megan will be conducting interviews with both Sanctuary staff and partnering operators in order to evaluate the program and make any recommendations for its continued success.
---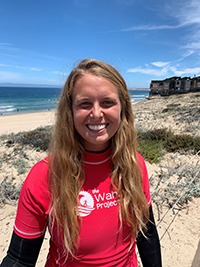 Student Name: Madison Springfield
The Wahine Project
June 6th- August 12th, 2022
Sand City, California, USA
The Wahine Project is a non-profit based in Monterey Bay, CA which seeks to inspire a global response that eliminates the barriers preventing a diversity of youth from a personal relationship with the ocean and with one another. This summer, Maddy will work as the Education Outreach Coordinator and will develop and design a marine education curriculum for grades 2-12 to be used during camp programming. Maddy will also implement and teach the curriculum with the campers. Marine lessons will be presented to every age group during the week and topics will range from climate change's impact on the ocean, to plastic pollution, to marine biology. The overall goal of this summer project is to increase camp participants' awareness of the problems impacting the ocean, ways to address these problems, and empower them to become ocean stewards in their own lives. The Education Outreach Coordinator will also be a camp instructor, working with the campers in the ocean through various ocean sports including surfing, boogie boarding, and more
---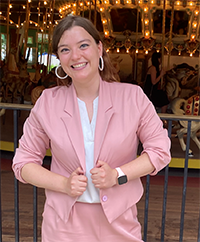 Student Name:   Madeline Warner
Plastic Tides
June 13, 2022 – August 26, 2022
Cyberspace
Plastic Tides uses online environmental education campaigns to educate the global community and empower youth to take action against the plastic crisis. Plastic Tides currently maintains an active presence on six accounts across five different social media platforms, providing reliable information and communicating complex topics in environmental science and ecology – free of charge – to a global audience, with minimal barriers to access. Plastic Tides has established its name as a trusted educational outlet and resource for an online community of over fifty thousand followers, and will continue to expand its reach as the organization grows. In particular, the Plastic Tides Global Youth Mentor (GYM) Program connects 12-18 year old Youth Leaders with Mentors from around the world, developing year-long projects to create lasting change in their communities.
The GYM Program IGTV Speaker Series project intends to primarily support the GYM Program by sharing the experiences of current ocean environmental leaders and experts from around the world through short videos. Shared on the Plastic Tides social media pages, the project aims to target current and potential GYM Youth Leaders. The videos will showcase a variety of environmental careers and ways to address plastic pollution, in addition to emphasizing the critical nature of youth leadership within the field. Through conversations with environmental professionals, the Speaker Series hopes to connect viewers with the ocean, encouraging the development of a nature-based empathy to the plastics problem. As the project continues, GYM Mentors and Youth Leaders will be invited to participate and share their experiences as current and new environmental leaders, respectively. Mentors will be asked to share their expertise and experience with the GYM program, while Youth Leaders will be given a chance to speak about their change-based projects. This project is designed to provide ocean conservation inspiration to the entire Plastic Tides online community.
---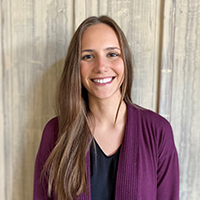 Student Name:   Emily Zimmerman
Virgil Group
June 20-September 16, 2022
Washington, DC, USA
Student will support the development of Virgil Group's risk analytics software to detect illegally harvested seafood in traceable supply chains. The primary responsibility of this project is the location and characterization of hard-to-find datasets associated with fisheries in international waters or authorized by key market nations. Secondarily, the student may support the development of customer-facing materials to describe SeafoodCheck and attend meetings with internal and external partners. Finally, as availability and capacity permits, student may have the opportunity to conduct policy analysis on seafood traceability regulations in the US and abroad for Virgil Group's consultancy clients.
---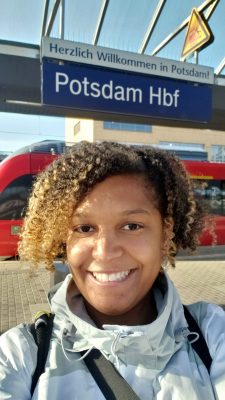 CBE Summer Fellows Blog
To see more of the work accomplished by CBE Summer Fellows, please visit our CBE Summer Fellows Blog where the students describe their experiences in their own words.  You'll see a link there for Past Summer Fellows with posts back to our cohort of 2015.  
CBE Summer Fellows Host Organizations
The Center for the Blue Economy Summer Fellowships prepare students for careers that have an immediate positive impact on ocean and coastal sustainability. Below is our list of partner organizations that host CBE Summer Fellows.  Research and deliverables produced by the students during these fellowships is sometimes published by the organizations or the CBE.
| | | |
| --- | --- | --- |
| Year | Partner Organization |   |
| 2011–23 | Wild Aid |   |
| 2011–23 | World Wildlife Fund (WWF) |   |
| 2011-23 | Environmental Defense Fund (EDF) |   |
| 2011-23 | Conservation International |   |
| 2011-18 | IUCN (International Union for Conservation of Nature) |   |
| 2012 | Jane Goodall Institute |   |
| 2012 | Tobacco Caye Marine Station |   |
| 2012–23 | World Resources Institute |   |
| 2012-13 | Fish Wise |   |
| 2012-18 | One Reef |   |
| 2012-15 | United Nations Education, Scientific, and Cultural Organization (UNESCO) |   |
| 2013-23 | National Oceanic and Atmospheric Administration (NOAA) |   |
| 2013 | Driscoll's |   |
| 2013 | KAI Marine Services |   |
| 2013 | Ocean Recovery Alliance |   |
| 2013–21 | Oceana |   |
| 2013 | Tree Kangaroo Conservation Program |   |
| 2013-17 | Save the Waves |   |
| 2013-18 | National University of Galway, Socio-Economic Marine Research Unit |   |
| 2013-17 | Maersk Drilling and Shipping |   |
| 2014 | Eco Viva |   |
| 2014–16 | Environmental Justice Foundation |   |
| 2014 | Scripps Institution of Oceanography, UCSD |   |
| 2014–18 | The Nature Conservancy |   |
| 2014-16 | United Nations Environment Programme (UNEP) Global Programme of Action |   |
| 2014-23 | National Ocean Economics Program |   |
| 2015–16 | Both Company |   |
| 2015–23 | California Coastal Commission (CCC) |   |
| 2015–16 | Root Solutions/Marine Mammal Center |   |
| 2016 | Pelagic Data Systems |   |
| 2017–18 | Think Beyond Plastics |   |
| 2018-23 | The Nature Conservancy |   |
| 2018 | E2E Foundation |   |
| 2018-23 | Business for Social Responsibility |   |
| 2018-23 | Monterey Bay Fisheries Trust |   |
| 2019 | Alfred Wegener Institute, German Arctic Office |   |
| 2019 | Tijuana River National Estuarine Research Reserve |   |
| 2020-23 | Ocean Protection Council |   |
| 2020-23 | Seafood Solutions |   |
| 2020-23 | Surfrider |   |
| 2021-23 | Inland Ocean Coalition |   |
| 2021 | NYC Mayor's Office of Resiliency |   |
| 2021 | Whale Shark and Oceanic Research Center |   |
| 2021 | Anthropocene Institute's Protected Seas |   |
| 2021 | Pacific Ocean Energy Trust |   |
| 2021 | Humboldt County - Planning and Building Department |   |
|   |   |   |