Professional Service Semester Spotlight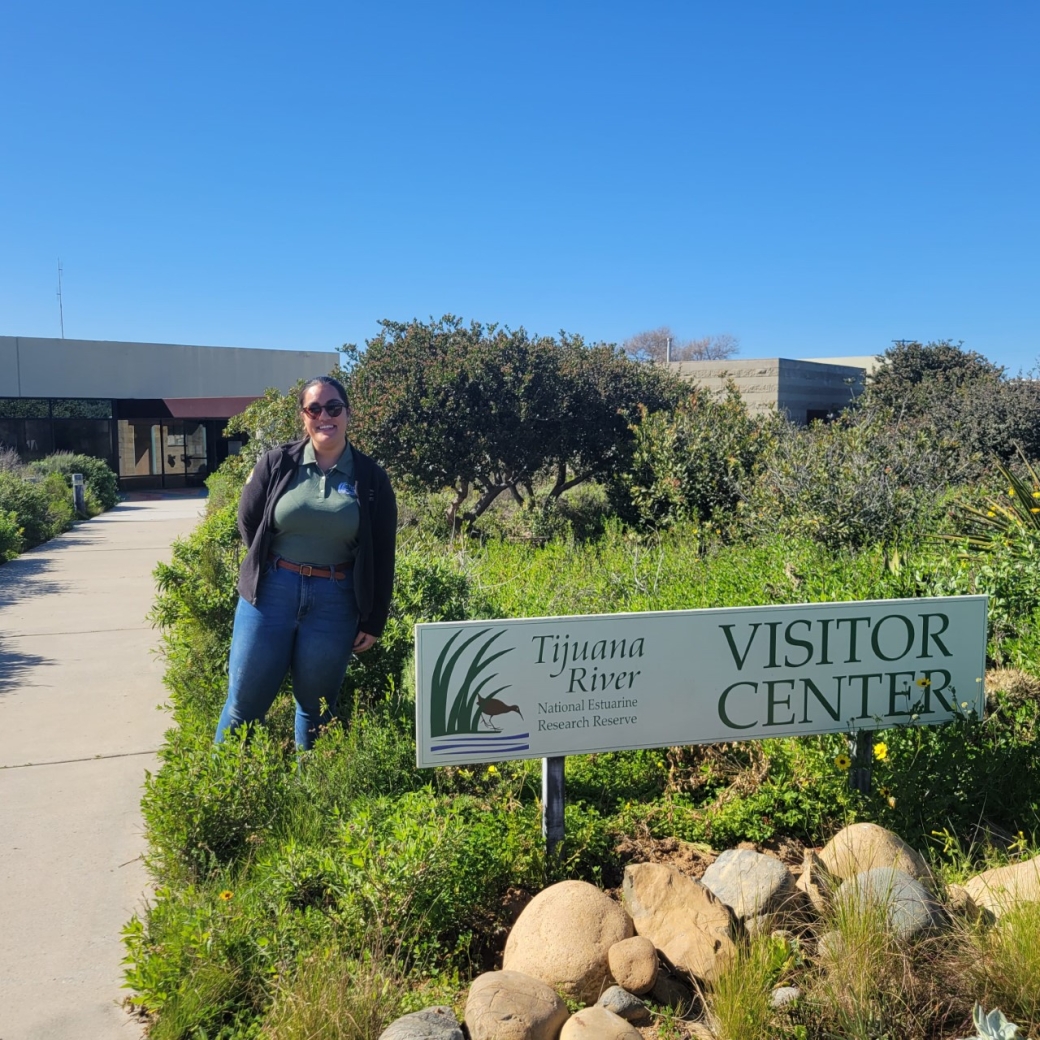 This week we wish to highlight the amazing work of three MIIS students who are completing their Professional Service Semester. Megan Spitzer (IEP '23), Emily Belding (IEP '23), and Sam Fino (ITED '23) demonstrate the variety of directions students can take with their PSS semesters. However different their directions may be, their experiences illustrate how experiential learning positively impacts MIIS students in developing their professional careers. 
These interviews have been condensed and edited for clarity.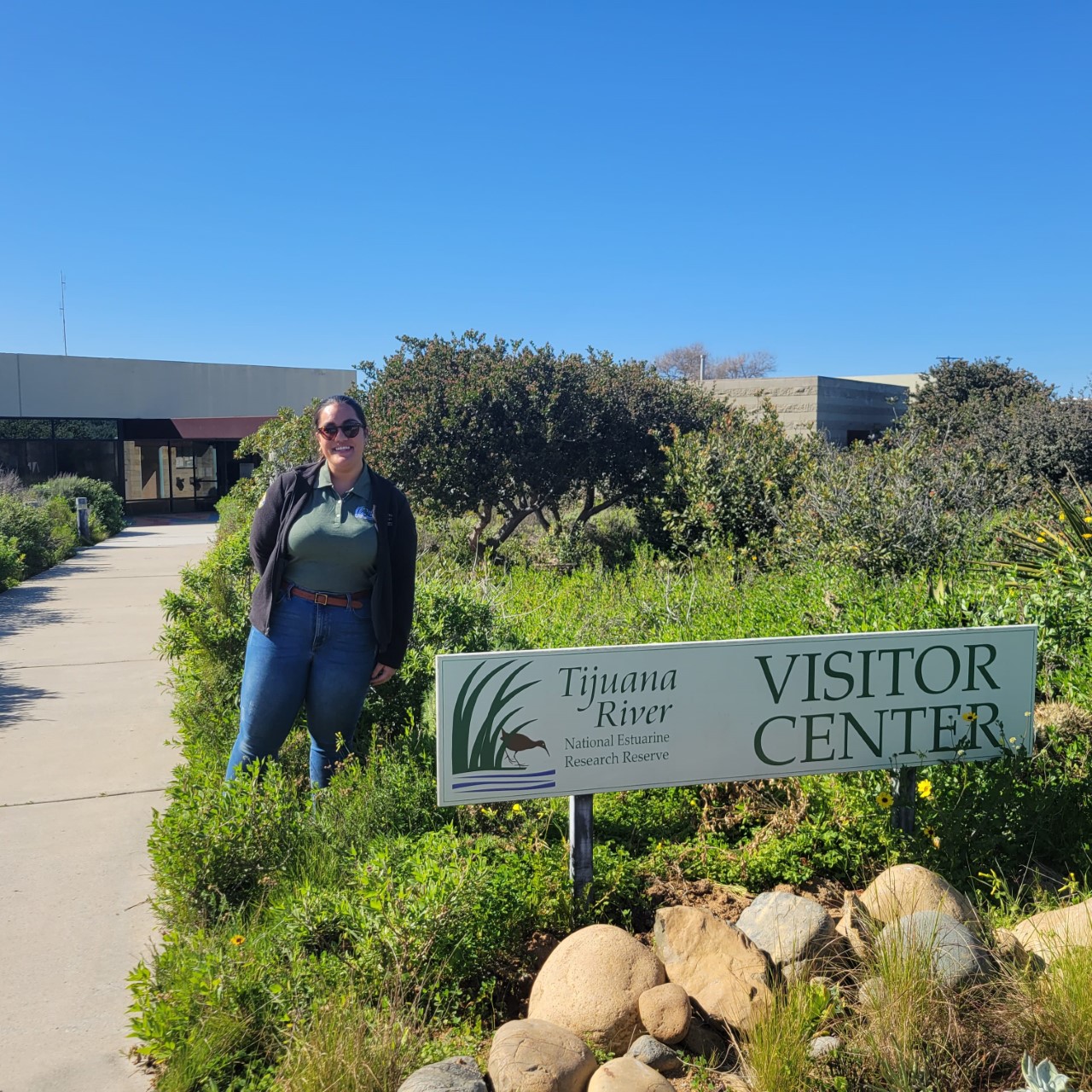 Meagan Spitzer (IEP '23), National Estuarine Research Reserve (TRNERR)
Hi Megan, tell us about your PSS experience:
My PSS experience coincides with my California Sea Grant fellowship with the Tijuana River National Estuarine Research Reserve (TRNERR) in Imperial Beach, California. My main priority is advancing a project granted by NOAA Marine Debris Program, which is a Strategic Plan on "Transferring knowledge to understand the NERRS' niche in addressing aquatic-bound debris". Along with developing the strategic plan, I will also be managing the project as well as facilitating core team meetings and knowledge transfer workshops. I will also be assisting the TRNERR Coastal Training Program in other capacities such as coordinating the Marine Debris Leadership Academy in the summer and supporting our binational coordination efforts with our Mexican partners. 
That's quite a lot of responsibilities! How would you say this work relates to your academic studies in International Environmental Policy?
Not only does the issue of marine debris directly correlate to projects I've completed throughout my time in the IEP program, but the uniqueness of estuary systems has also been fascinating to explore. While I have not previously worked in estuaries, I see many parallels in its complexity of management to other ecosystems that I have had experiences with, such as coral reefs and mangroves. As for my future goals, this fellowship is an amazing opportunity to observe collaboration across management sites as well as the operation mechanics of multi-jurisdictional sites. I also appreciate seeing how this issue works at a more local scope, since I plan to pursue a federal career following my fellowship and recognize the importance of understanding this perspective. 
Can you tell us of one day that really stood out to you so far? 
While I am quite new to my position, it is obvious that every day brings something unexpected. During my first full day in person, I was asked to lead a tour of our site to a group of diplomatic visitors from Argentina. Not only was I still learning my way around the estuary, but I didn't have any fun facts prepared or think how I can best portray it in Spanish. It was a little clunky, but still really fun and definitely a learning experience. 
I agree! Finally, what is one thing you'd like prospective PSS students to take away from your experience? 
I want MIIS students to know that binational coordination can work. This is a very complex area, issue, environment, etc. Being right on the US-Mexico, we suffer from sediment, contamination, socio political issues, and so many others I haven't been exposed to yet. That being said, there is such an incredible push for collaboration and understanding on both sides. It isn't perfect, but it is intentional and both government and non-government partners are passionate about supporting a healthier environment for both nature and its people. Also, you should definitely come visit. It's much more beautiful at the border than people give it credit for.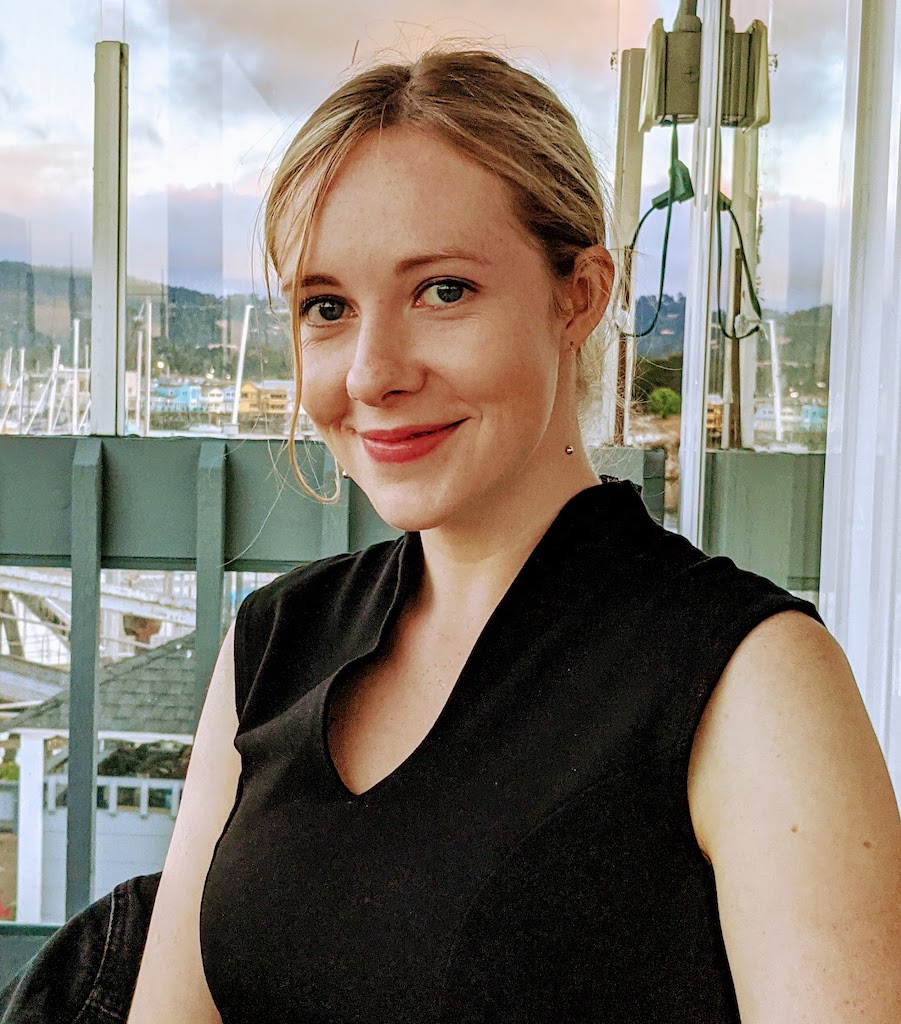 Emily Belding (IEP '23), Transportation Agency for Monterey County (TAMC) and Fallaron Strategies
Hi Emily, can you describe your PSS? What are your main responsibilities? 
For my PSS, I am working with the Transportation Agency for Monterey County (TAMC). TAMC works to develop and maintain a multimodal transportation system that enhances mobility, safety, access, environmental quality, and economic activities in Monterey County. My main role at TAMC is to help implement the design and implementation of 13 traffic gardens across Monterey County at public elementary schools and parks as part of the Safe Routes to Schools Program. A traffic garden is a permanent installation where children and community members can safely practice walking and bicycle traffic safety.
Fascinating! It's really amazing to see that environmental policy isn't always directed at say, protecting nature, but also implementing positive change in urban transportation. Is there a specific goal that you are working on? 
The long-term goal of the project is to facilitate behavior change and encourage more active transportation. This project is a great local example of the systemic shift around transportation I hope to help foster- one that encourages walkable communities and multimodal public transit that flows seamlessly with our built and natural environment.
Why do you think urban transportation is so important? 
Transportation is connected to nearly every element of a community, whether that be access to housing, jobs, or even physical and mental health. At TAMC I am also assisting in grant-writing for projects including a Regional Transportation Vulnerability Assessment and the development of a multimodal transit station in Pajaro/Watsonville.
Can you talk about an experience so far during your PSS that really stuck out to you? 
When meeting with one principal of a local elementary school, she told me how much the fully funded installation of the traffic garden will mean to her students and staff. The school currently has no P.E. teacher, much of their playground is blank asphalt, and they have been waiting almost a year for desperately needed funds to repair a bathroom. Schools have the crucial and honorable role of educating and caring for the community's youth, yet they are faced with so many pressing needs and limited resources. At first, I wondered if our funding should go to more urgent school needs or the streets themselves, but after collecting data on bike and pedestrian incidents in Monterey County I learned that the overwhelming majority of incidents involve children 14 and under. Educating students on traffic safety saves lives. To create a successful project, TAMC has secured the funds to provide all elements of the traffic garden including design, installation, a school fleet of bikes and helmets, storage for bikes, and training for school staff to teach traffic safety. 
That's really impressive work! What's one thing you want MIIS students to know about transportation around the Monterey Bay area? 
TAMC has put forth a huge effort to engage disadvantaged and vulnerable communities by hosting meetings in the primary language of a community and creating participatory budgeting committees to allow community members to decide how public funds should be used.
Also, if you have not been out to Salinas, take a drive (carpooling, of course) down highway 68 and take in the beautiful views of Fort Ord and surrounding mountains!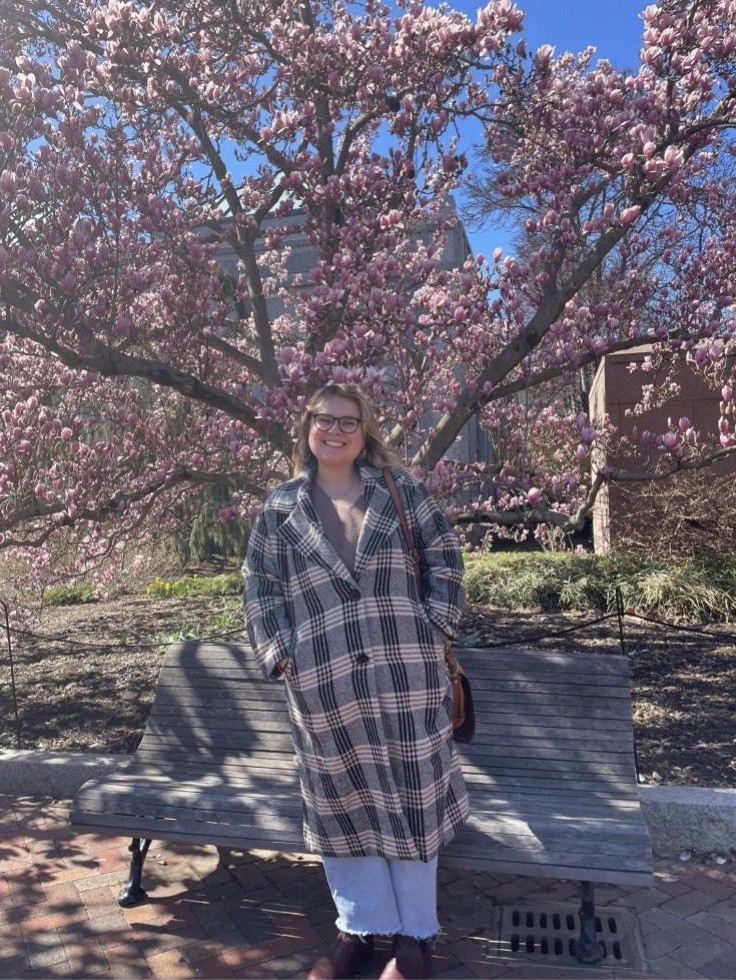 Finally we have Sam. Sam what are you doing for your PSS? 
My internship is with the Food and Agriculture Organization (FAO) of the United Nations as an Agriculture Trade Analyst. I support the FAO Regional Office in Near East and North Africa (FAORNE) with trade-related data analysis for my internship. I am currently analyzing the re-import and re-export of agricultural items in the Near East and North Africa (NENA) region to be utilized in a more extensive report by the FAO.
How do you think this relates to your academic experience in International Trade and Economic Diplomacy here at MIIS? 
I am in my last semester at MIIS in the MPA/ITED program and specialize in financial crime management. This work prepares me for the next stage in my career as I have accepted a position with the Department of Commerce International Trade Administration following graduation.
Was there a day or moment so far in your PSS that you would like to talk about? 
In my first meeting with the director, he emphasized that this was a learning opportunity for me. He encouraged me to explore the dynamics of trade policy and agriculture and how they intersect. He highlighted that this internship was an experience for me to explore agricultural trade issues in the NENA region and ask questions of experts.
It sounds like you are learning a lot! Final question: What's one thing you want MIIS students to know about the area you are working in the FAO Regional Office for Near East and North Africa? 
One thing I would like MIIS students to know about the FAO Regional Office for Near East and North Africa is that my colleagues have been incredibly welcoming, given guidance, and assisted on assignments. I am currently working remotely, but I encourage MIIS students in the future to take advantage of working in person for the office in Cairo.