Founding Director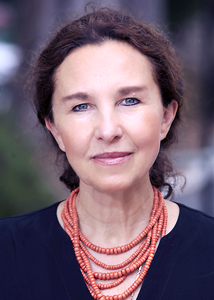 Professor Anna Vassilieva is the Russian Studies program head at the Middlebury Institute of International Studies where she has been teaching since 1990. She is the founding director of the Monterey Initiative in Russian Studies. 
Deputy Director
Jarlath McGuckin joined MIR in 2020 as the special projects manager. Jarlath is the former director of Program Development at the Council on International Educational Exchange (CIEE). He has 17 years of experience working at CIEE, the oldest study abroad organization in the United States, in marketing, college relations, on-site and pre-departure student advising, and program development. Jarlath spent seven years running the CIEE Russian Language and Russian Area Studies programs in St. Petersburg, Russia. He brings his mix of practical hands-on experience and management skills to MIRS. A passionate student of Russian language and culture since high school, he received an MA in Russian Studies/Political Science from the European University at St. Petersburg in 2009 and fronts the Russian tribute band Kino Proby, bringing the songs of Viktor Tsoi to audiences in the United States.
Current
MIR

 Graduate Assistants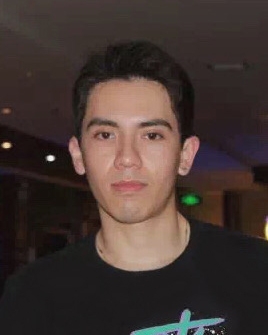 Tuolisimaduisifu Feiernanduo
Tuolisimaduisifu Feiernanduo became a member of MIR in 2018 while pursuing his master's degree in Nonproliferation and Terrorism Studies at MIIS. Since graduation, he has continued to work at MIR and the James Martin Center for Nonproliferation Studies (CNS) as a researcher. His research interests are developments in the U.S.-Russia relationship, regional security in Eurasia and East Asia, nonproliferation and arms control and global material security.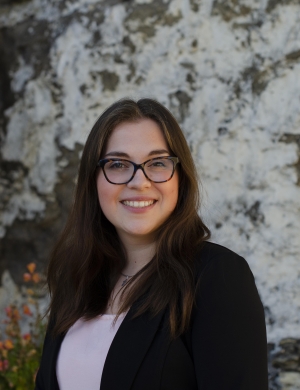 Elizabeth Hawkes
Elizabeth Hawkes holds a BA in International Studies and Russian from the University of Denver, where she focused on global political economy and international security. She is particularly interested in the social and economic development of the Russian Far East relating to demographic changes as a consequence of changing economic circumstances and inflow of immigrants from surrounding states, as well as the region's importance at the state and international levels. At MIIS, Elizabeth is pursuing an MA in Translation and Localization Management with a Russian-English language pair.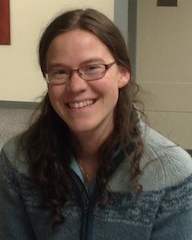 Mollie Messick
Mollie Messick is pursuing an MA in Teaching English to Speakers of Other Languages (TESOL) with a specialization in Russian for Professional Purposes. Mollie earned a BA in Russian Language from Middlebury College, and she holds an MFA in Creative Writing from the University of Alaska Fairbanks. She is interested in language acquisition and place-based curriculum design.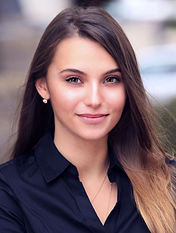 Ana-Maria Musteata
Ana-Maria grew up in Eastern Europe and saw the nexus between Western and Eastern European values and history in her everyday life. It's with this foundational heritage that she is pursuing an MA in Nonproliferation Studies: to bridge gaps and reduce security risks through common understanding. She studied to be an interpreter at the University of Bucharest, Romania, but the presence of security threats in the U.S., the Black Sea region, and elsewhere convinced her that her professional role lay in translating and formulating policies that build common understanding between nations.
Former
MIR

Graduate Assistants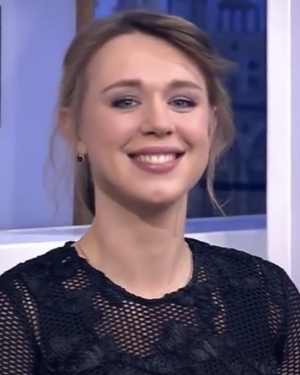 Inna Rodina
Inna Rodina earned a BA in International Relations from MGIMO, and she is currently a student in the NTPS Dual Degree program at MIIS and MGIMO. Her research interests include U.S.-Russia relations, strategic stability, security, nonproliferation, and peaceful use of nuclear energy in the Middle East.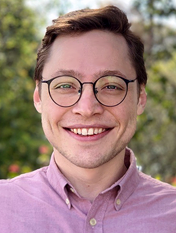 Boris Boukhonine
Born to Russian immigrants in the United States, Boris grew up speaking both Russian and English at home. After studying linguistics and computer science for his bachelor's degree, he lived abroad for several years in Europe and China, where he picked up Chinese. Years of teaching and a newly found passion for applying his language skills to the practical task of translation led him to find the perfect match for his skill set at the Middlebury Institute. Since the Fall 2018 semester, Boris has worked for MIR on different projects, including translating public opinion polls from the Levada Center.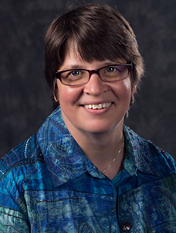 Kellee Fletcher
International Education Management
Before coming to the Middlebury Institute of International Studies at Monterey, Kellee worked as a Study Abroad Advisor for La Roche University in Pittsburgh, Pennsylvania, where she co-designed and co-led a short-term course to Moscow and St. Petersburg. Prior to La Roche and time spent in a few non-Russian related careers, Kellee lived and worked in the Russian Far East. Her first adventure there was on the World Discoverer Cruise Ship, presenting cultural lectures and providing language interpretation on six cruises for tourists visiting indigenous villages and local sites in remote regions of Chukotka. She then took a position as a staff assistant and translator at the Joint Scientific Center "Arktika" in Magadan. However, after enduring a winter of minus 50-degree temperatures, Kellee moved south to Khabarovsk. There, she spent three years as a project manager for Ton Vic Alaska Corp, an American company registered in Russia, which produced and shipped value-added lumber products to Japan and Indonesia.
Kellee received a BA in Russian Language and Russian Studies from Beloit College in Wisconsin. Her senior year of study was spent as an exchange student at Kuban State University in Krasnodar, Russia, via the American Collegiate Consortium at Middlebury College. At the end of the Cold War in 1988, Kellee was one of 55 American students selected from across the US to participate in the first USA-USSR Youth Summit, broadcast to an audience of 240 million on PBS and Soviet Channel One. Kellee is currently pursuing her master's degree in International Education Management at MIIS.
Sergey Semenov
Dual Degree in Nonproliferation and Terrorism Studies
Sergey Semenov earned his BA in International Relations from MGIMO. Though his initial area of study was Latin America, internships at the Russian Ministry of Foreign Affairs and the Ministry of Defense inspired him to study WMD proliferation and arms control. After being selected for the Dual Degree MA program in Nonproliferation and Terrorism Studies, Sergey spent four months working for the PIR Center, a Russia-based NGO that focuses on problems of international security. While there, he was in charge of organizing dialogues with US researchers. Sergey firmly believes in the vital importance of multifaceted interaction between Russia and the United States, which makes his task of maintaining communication between young Russian and American experts especially relevant.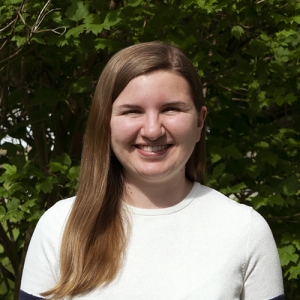 Susan Stalter
International Policy and Development
Susan initially became interested in Russia through a project on Soviet history in high school. She has since studied Russian through a variety of language programs including STARTALK, NSLI-Y, and Middlebury Language Schools. Susan earned her BA from Macalester College, where she studied Russian and International Studies. She studied abroad in Russia twice, once at St. Petersburg State University and once at Nizhny Novgorod State Linguistics University. She decided to continue her education and engagement with Russian at MIIS, pursuing an MA in International Policy and Development. She is also an MA candidate at the Middlebury Davis School of Russian.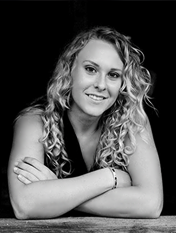 Casey Caruso
Dual Degree in Nonproliferation and Terrorism Studies, 2019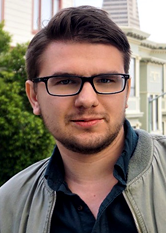 Vladislav Chernavskikh
Dual Degree in Nonproliferation and Terrorism Studies, Candidate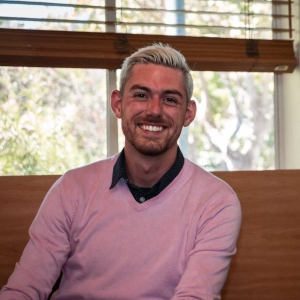 Jacob Dwyer 
MA, Public Administration, 2018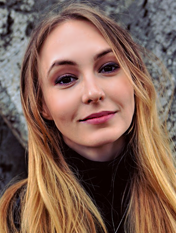 Alina Kazakovtceva
Dual Degree in Nonproliferation and Terrorism Studies, Candidate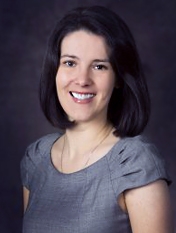 Yulia Levchenko
MA, Conference Interpretation (Russian/English)
Prior to MIIS, Yulia received an MA and PhD in English from the University of Nebraska-Lincoln where she conducted research on the role of literary translations in Anglo-Russian relations in the 19th century. She also taught a wide variety of courses in Linguistics, Literature, and Gender Studies in Russian and English.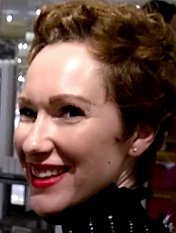 Megan McCullough
Conflict Resolution and Russian Language, Candidate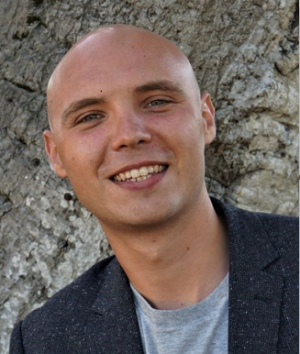 Yury Medvedev
Dual Degree in Nonproliferation and Terrorism Studies, Candidate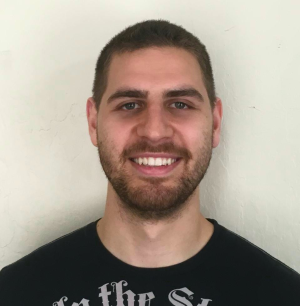 David Mnitsa
Dual Degree in Nonproliferation and Terrorism Studies, Candidate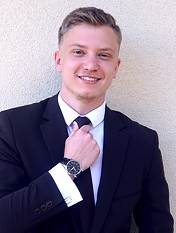 Alexey Polyakov
Dual Degree in Nonproliferation and Terrorism Studies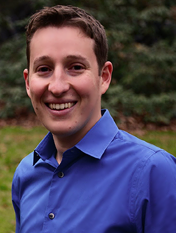 Ryan Roccio
MA, International Policy Studies
Ryan served as Program Coordinator for the Monterey Initiative in Russian Studies in 2019. 
Participating Organizations