Join us for our upcoming events and webinars, and watch recordings of past events.

The Return of the Taliban: What does it mean for the region, Russia, and the West?
Tuesday, September 21 at 9:00–10:30 a.m. Eastern Time (6:00 a.m.–7:30 a.m. Pacific Time)
Join Elena Chernenko (special correspondent at the Kommersant daily newspaper in Moscow), Anatol Lieven (senior fellow for Russia and Europe at the Quincy Institute for Responsible Statecraft), Rakesh Sood (Distinguished Fellow at Observer Research Foundation), and Clarissa Ward (CNN's chief international correspondent) for an in-depth discussion of the far-reaching, as yet unpredictable, consequences of the Afghanistan crisis for that country, its neighbors, and the global settlement. Learn more about our panelists and moderator below. Sign up.
Dr. Elena Chernenko is a special correspondent at the Kommersant daily newspaper in Moscow, Russia, where she likes to focus on issues of cybersecurity and arms control. She has previously worked for Russian Newsweek, the Voice of Russia, the Moskauer Deutsche Zeitung newspaper and the EurActiv news agency. She holds a PhD in history from Moscow State University. She is a member of the board of the Council on Foreign and Defense Relations and the Council of the PIR-Center.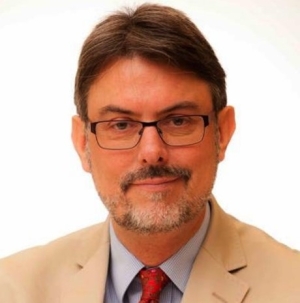 Anatol Lieven is a senior fellow for Russia and Europe at the Quincy Institute for Responsible Statecraft in Washington, DC. He was a professor at Georgetown University in Qatar from 2014 to 2021. He is a member of the academic board of the Valdai discussion club in Russia. He also serves on the advisory committee of the South Asia Department of the British Foreign and Commonwealth Office. He holds a BA and PhD from Cambridge University in England.
His latest book, Climate Change and the Nation State, was published in 2020. An updated paperback edition is appearing in September. From 1985 to 1998, Anatol Lieven worked as a British journalist in South Asia, the former Soviet Union, and Eastern Europe, and is author of several books on Russia and its neighbors, including Ukraine and Russia: A Fraternal Rivalry.
Rakesh Sood is a Distinguished Fellow at Observer Research Foundation (ORF), New Delhi. He joined the Indian Foreign Service in 1976, first serving in Brussels, Dakar, Geneva, and Islamabad in different capacities, and as Deputy Chief of Mission in Washington, D.C. At the Ministry, he set up the Disarmament and International Security Affairs Division in the Foreign Ministry and led it for eight years. He has served as India's first Ambassador and Permanent Representative to the Conference on Disarmament in Geneva and later as Ambassador to Afghanistan, Nepal and France. After retiring in 2013, Ambassador Sood was Special Envoy of the Prime Minister for Disarmament and Non-proliferation, a position he held until May 2014.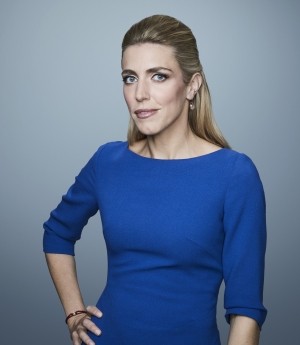 Clarissa Ward is CNN's chief international correspondent. She has spent nearly two decades reporting from front lines in Syria, Iraq, Afghanistan, Egypt and Ukraine for ABC, CBS and Fox News. 
A recipient of multiple journalism recognitions including two George Foster Peabody Awards, two Alfred I. duPont-Columbia Awards, seven Emmy Awards and two Edward R. Murrow Awards for distinguished journalism, Ward is the author of 'On All Fronts: The Education of a Journalist' (Penguin Press), which details her singular career as a conflict reporter and how she has documented the violent remaking of the world from close range.
Known for her in-depth investigations and high-profile assignments, Ward and her team were the first foreign journalists permitted to enter Myanmar nearly two months after a military coup earlier this year. She has since reported from India at the height of the country's deadly second wave of coronavirus and most recently from Afghanistan, where she covered the fall of Kabul and got exclusive access to former US bases now in the hands of the Taliban.
Dr. Jade McGlynn is the Director of the Monterey Trialogue Initiative at Middlebury Institute of International Studies at Monterey.  She teaches courses in the Humanities at the University of Oxford, where she previously worked as a Lecturer and Researcher in Russian.  
Jade holds a DPhil in Russian from the University of Oxford. She has published in various media outlets (Foreign Policy, The Spectator, The Times) and leading academic journals (Memory Studies, Nationalities Papers). She is also the author of a forthcoming book on the politics of memory in contemporary Russia, due out with Bloomsbury in 2022, and co-author of two edited volumes (Rethinking Periodization, De Gruyter, 2021; Researching Memory and Methodology, Palgrave Macmillan, 2022).
This panel is funded by Carnegie Corporation of New York. 
Recordings of Past Events
Ambassadorial Series
The Ambassadorial Series is a one-of-a-kind docuseries featuring in-depth interviews with eight of the living former U.S. ambassadors to Russia and the Soviet Union. Watch the recordings.