Join us for our upcoming events and webinars, and watch recordings of past events.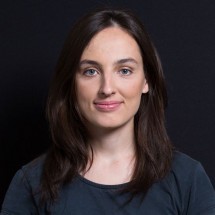 A Conversation with Elena Kostyuchenko (in English and Russian)
Tuesday, May 3, 2022
4:00 – 5:30 PM Pacific Time (7:00 – 8:30 PM Eastern Time)
Morse Hall Room B104
Middlebury Institute of International Studies at Monterey Campus
Elena Kostyuchenko is a Russian investigative journalist and special correspondent for the Novaya Gazeta newspaper. In the past, Elena was embedded as a frontline journalist with both separatist and Ukrainian troops in Donbas. She also covered protests against the construction of a controversial highway through the Khimki Forest, exposed the ecological disaster of the Norilsk oil spill and profiled doctors fighting COVID-19 during the initial outbreak.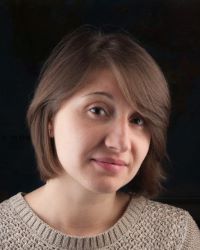 Where Something is Thin, That's Where it Breaks: How the War in Ukraine Affects Conflicts in the South Caucasus
Olesya Vartanyan
Crisis Group, Senior Analyst
Hybrid Event
Thursday, May 5, 2022
12:15 – 1:30 PM Pacific Time (3:15 – 4:30 PM Eastern Time)
In-person: McGowan Hall Room 100, MIIS campus
Online: Registration link: https://middlebury.zoom.us/webinar/register/WN_LmcVYyjLSnGjWfG4u2x1MQ
Several weeks of war in Ukraine were enough to provoke problems in neighboring regions such as the South Caucasus. This region has been through several wars since the collapse of the Soviet Union, and now there is anticipation of renewed fighting along remaining front lines. Since early March, tensions have been on the rise in Nagorno-Karabakh. Negotiations in the Georgian conflicts are stalled with no clarity on how to proceed with discussions on the fate of the people who live in post-war zones. Will the war in Ukraine provoke new wars in the South Caucasus? 
We invite you to this talk to discuss recent developments and where they may lead. Olesya Vartanyan has been travelling to these conflict zones for over ten years. This will be your chance to get an on-the-ground view of what life looks like in these conflict areas and gain insight into local expectations during these troubled times of the war in Ukraine. 
These talks are funded by Carnegie Corporation of New York. 
Recordings of Past Events
The Informational Dictator's Dilemma: Citizen Responses to Media Censorship, Cooptation and Marginalization in Russia and Belarus
On April 26, Sam Greene, Professor of Russian politics and Director of the Russia Institute at King's College London, discussed how citizens of authoritarian regimes respond to the restrictions placed by leaders on their ability to consume news. Watch the recording.
Exiting Communism's Enduring Effect on Russian Public Opinion
On April 21, 2022, Frederick C. Dirks Professor of International Economics at Middlebury College Will Pyle examined the shock of economic transition that occurred in Russia thirty years ago and how it affects Russians' worldview today. Recording coming soon.
Prisoners of History? Memory, Myth-Making, and Russia's War on Ukraine
On April 15, 2022, Ivan Krastev, Jade McGlynn, and Michael Kimmage discussed the role of historical myths in justifying Russia's invasion of Ukraine as well as how the systemic flaws of the authoritarian power vertical in Russia contributed to masking reality and the extent to which analysts overlooked the role of emotion and messianism in Russian decision-making. Watch the recording.
The Return of the Taliban: What does it mean for the region, Russia, and the West?
On September 21, 2021, Elena Chernenko (special correspondent at the Kommersant daily newspaper in Moscow), Anatol Lieven (senior fellow for Russia and Europe at the Quincy Institute for Responsible Statecraft), Rakesh Sood (Distinguished Fellow at Observer Research Foundation), and Clarissa Ward (CNN's chief international correspondent) discussed the far-reaching consequences of the Afghanistan crisis. Watch the recording.
Ambassadorial Series
The Ambassadorial Series is a one-of-a-kind docuseries featuring in-depth interviews with eight of the living former U.S. ambassadors to Russia and the Soviet Union. Watch the recordings.