Fall 2021 IEM and IPSS Practicum Participants

During our Fall 2021 semester, we have 28 Middlebury Institute of International Studies students participating in semester-long immersive learning programs. The programs were online and in-person, with the world starting to open up again.
Across all 28 IEM and IPSS practicum participants, the US has the greatest share with students working from California to Georgia, Washington, and Wisconsin. California has the most participants with eight in Monterey, Irvine, and Sacramento with Washington, DC in second place with 6 participants. As the world begins to reopen after the Covid-19 pandemic, we are excited to have students working remotely and in-person with international positions in France, Nicaragua, Greece, and Costa Rica.
The International Education Management (IEM) program is focused on gaining practical experience and advanced management skills for students entering the career of international education. 
International Professional Service Semester (IPSS) is a practical experience designed for students in the International Policy and Development, International Environmental Policy, Nonproliferation and Terrorism Studies, and Master of Public Administration programs.
Below is a list of the current participants, their organizations, and the location of the organizations. 
International Education Management (IEM) Practicum Participants
| | | |
| --- | --- | --- |
| Name | Placement | Location of Organization |
| Paula Adams* | Class2Class (COIL) | Mountain View, CA |
| Katriya Burkdoll | International Rescue Committee | Sacramento, CA |
| Anahi Casteneda Maldonaldo | UC Irvine, Study Abroad Center | Irvine, CA |
| Alonso Cruz | FIU Collaborative Online International Learning (COILO) Office | Miami, FL |
| Wenonah Echelard | Cultural Vistas | Washington, DC |
| Abby Gray* | Verto Education Inc.  | San Jose, Costa Rica |
| Anna Mei Gubbins | N.U. in Northeastern University Experience Boston Program | Boston, MA |
| Femi Higgins | UPEACE and Teens of Color Abroad  | San Jose, Costa Rica |
| Amanda Jew | N.U. in Northeastern University Experience Boston Program | Boston, MA |
| Hannah Neher* | Oklahoma University College of Arts and Sciences | Oklahoma City, OK |
| Jaylon Rhodes | Clark Atlanta University | Atlanta, GA |
| Lizzie Roberts | OneWorld Now!  | Seattle, WA |
| Emilie Roberts | Lakeland University | Sheboygan, WI |
| Hsinyun Shen | UC Santa Cruz, Global Learning Team | Santa Cruz, CA |
| Hayley Singleton | N.U. in Northeastern University in Greece | Thessaloniki, Greece |
| Christina Tran | World Learning | Washington, DC |
| Eleanor Vogt | UC San Diego, Study Abroad Office | San Diego, CA |
| Asa Waterworth | Middlebury College Admissions | Middlebury, VT |
| Katie Wells | University of Syracuse in Strasbourg | Strasbourg, France |
* indicates joint IEM/MPA student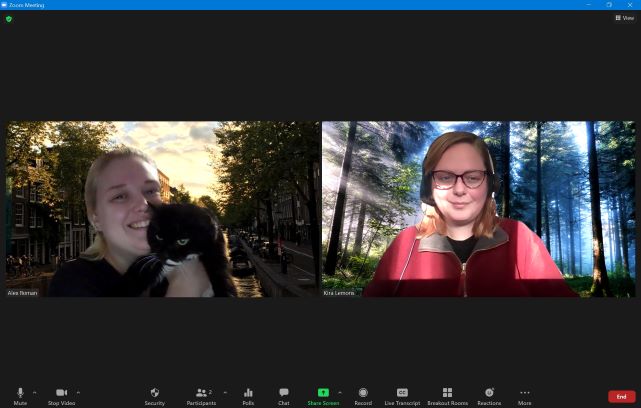 International Professional Service Semester (IPSS) Practicum Participants
| | | |
| --- | --- | --- |
| Name | Placement | Location of Organization |
| Chris Baca | Oxfam | Washington, DC |
| Kelli Catey | Gathering for Women | Monterey, CA |
| Seir Khan | USAID Prosper Africa Initiative | Washington, DC |
| Taylor Morgan | California Department of General Services, Office of Public Schools Construction | Sacramento, CA |
| Samuel Naujokas | Stimson Center | Washington, DC |
| D. S. (Anonymous) | International Research & Exchanges Board (IREX) | Washington, DC |
| Alyssa Serrano | International Rescue Committee (IRC) | New Mexico, USA |
| Peter Stewart | International Rescue Committee (IRC) | New Mexico, USA |
| Elisabeth von Halem | Doselva | Granada, Nicaragua |