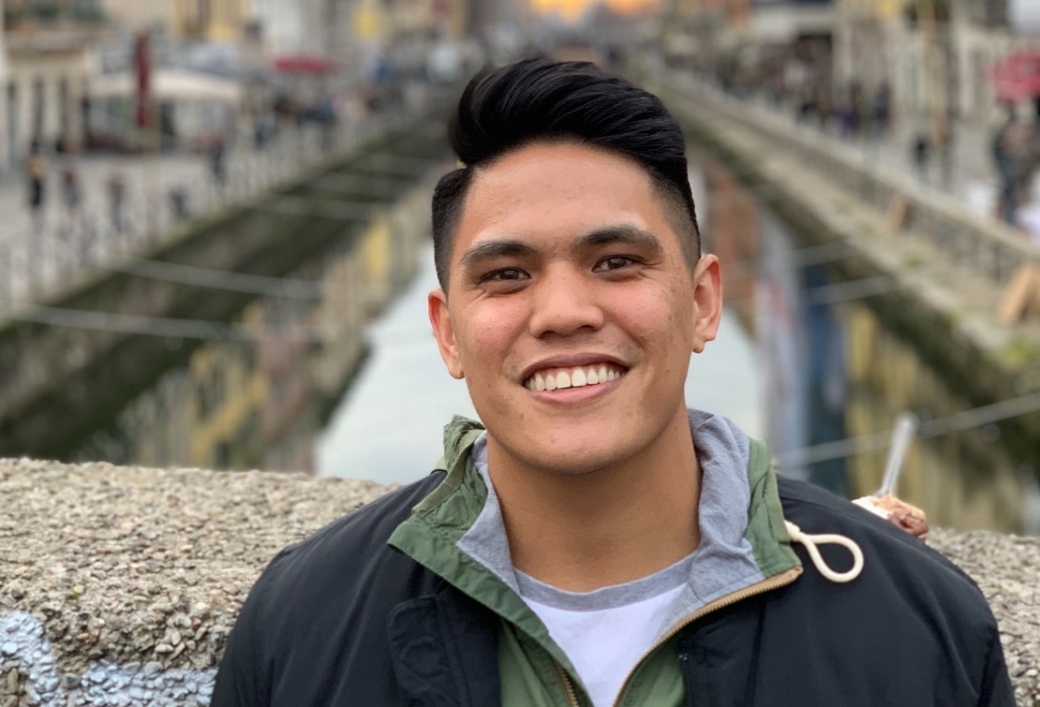 Middlebury Institute graduates discuss where they are working today, how the Institute helped them get there, and what advice they'd give to current and future MIIS students.
My name is Mark Leon-Guerrero and I graduated with an MA in Nonproliferation and Terrorism Studies (NPTS) from the Middlebury Institute in 2019. My language of study was Japanese and I specialized in Financial Crime Management. My first position after graduation was as a KYC compliance investigator for Mercari in Palo Alto, California. After a year there, I moved to a position as a platform policy enforcement investigator in Developer Operations at Facebook in Sunnyvale, California.
My main responsibility in my position at Mercari—a marketplace/money service business—was conducting KYC (know your customer) investigations. This included things like investigating user accounts to detect/prevent fraudulent activity, verifying user identification via primary documents, researching using open source databases, etc. I first heard about the job at a networking session after an ACAMS (Association of Certified Anti-Money Laundering Specialists) event where I had been a presenter. Professor Moyara Ruehsen helped me land the position when she met the hiring manager at another anti-money laundering event.
In June 2020 I accepted a new position as a platform policy enforcement investigator in Developer Operations at Facebook. Developer Operations is a global team that works to maintain the integrity of the site and to ensure Facebook is providing a high-quality, safe, and trustworthy experience.
Career Advisors Helped Me Make Contacts and Negotiate Salary
I believe that the entire MIIS experience contributed to helping me land a job in the exact career field I was looking for. Language studies helped me tremendously, as I ended up working for a Japanese company initially. The Center for Advising and Career Services team, especially Elizabeth Bone and Bryce Craft, helped me with salary negotiation, searching through the alumni database for potential contacts, and so on. The Financial Crime Management specialization also helped me hit the ground running in my new field.
Network, Network, Network!
My best advice for MIIS students is to get to know your professors and career guidance counselors, and network, network, network! The saying "It's not what you know, but who you know" is very true. Also, be sure to take advantage of opportunities like the "J-term in Italy" program I did.
An alum from the ITED program helped me secure my internship with the International Trade Administration, and that role, above all else, helped me land my current job. If there is one piece of advice I would give current students, it's that it's never too early to start networking and looking for your summer internship or your full-time job.
Global security challenges are not going away anytime soon. Jobs in these industries are relatively immune to the ups and downs in government hiring.
The new Cyber Collaborative at the Middlebury Institute will serve as a hub for cybersecurity activity across disciplines and degree programs and is led by Nonproliferation and Terrorism Studies Professor Philipp Bleek.